Small spaces are hard! You need to think way outside the box sometimes to fit everything in without it seeming overcrowded. Today, I'm sharing a recap of the small space that is now my granddaughter's nursery, but before that it was many things. Including a modern industrial teen boy bedroom for my youngest son!
This was what the space looked like before it became a fun room for me and my granddaughter! We utilized every available space in that small room including rolling under the bed drawers to hold shoes! The closet became a desk area and the walls were used to hang things too! I'm bringing this space to you today for Home and Decor Encore!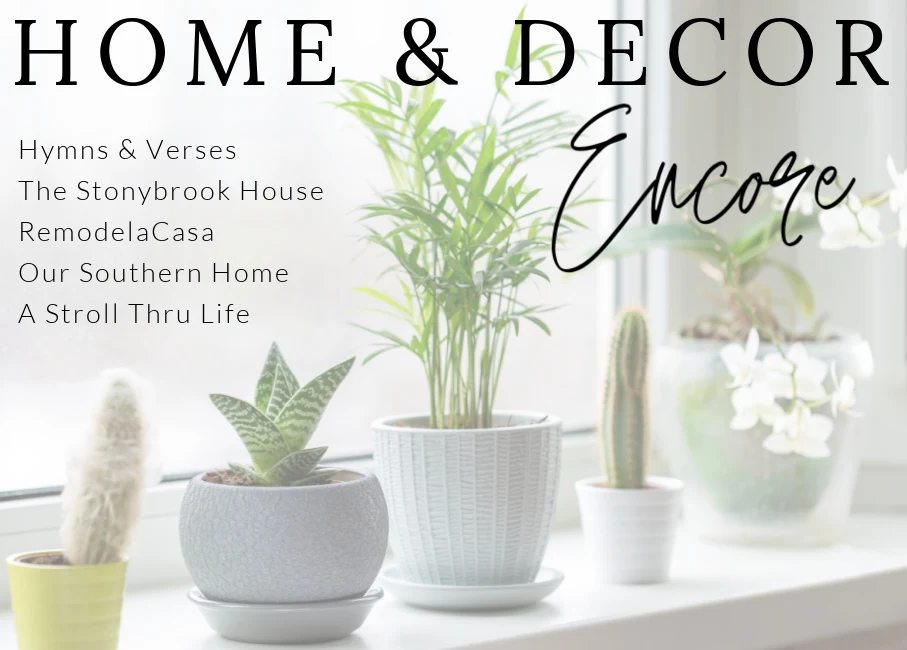 You'll see all the DIY projects we did in that room, including an industrial light fixture, the closet desk, a midcentury modern dresser makeover, and how we hung old speakers from the wall! This one goes way back, so the photos aren't the greatest, but it sure does show me how much I've grown in that area!!!
welcome to home and decor encore
There are so many great decorating ideas for you this week from the Home and Decor Encore Team! As always, to view the original post, just click on the BOLD title!
HYMNS & VERSES | MODERN INDUSTRIAL TEEN BEDROOM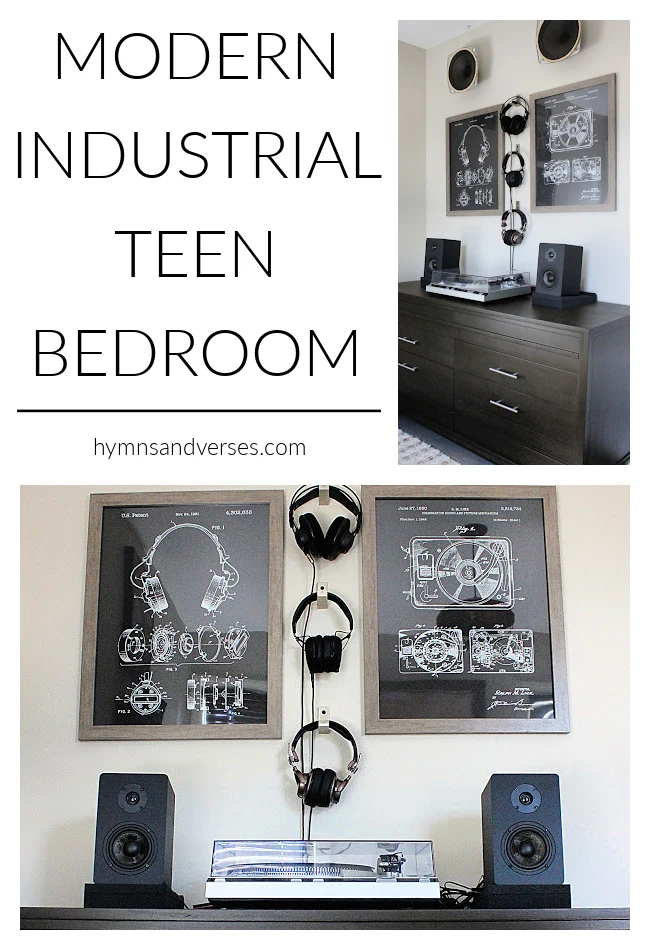 THE STONYBROOK HOUSE | HOW TO MAKE PINCH PLEAT CURTAINS
REMODELACASA | FLIP OUT BINS – KIDS ROOM ORGANIZATION
OUR SOUTHERN HOME | COTTAGE WIRE BASKET WREATH
A STROLL THRU LIFE | HOW TO ADD A ZIPPER TO PILLOWS