I hope you've had a fantastic weekend!  I'm here late Sunday evening to share my Christmas master bedroom.  I kept this space in mostly neutral tones this year.  I was itching to add some red, but decided to keep it simple.  That way once the holiday is over, I can just remove the Christmas specific items and the room won't need anything until spring.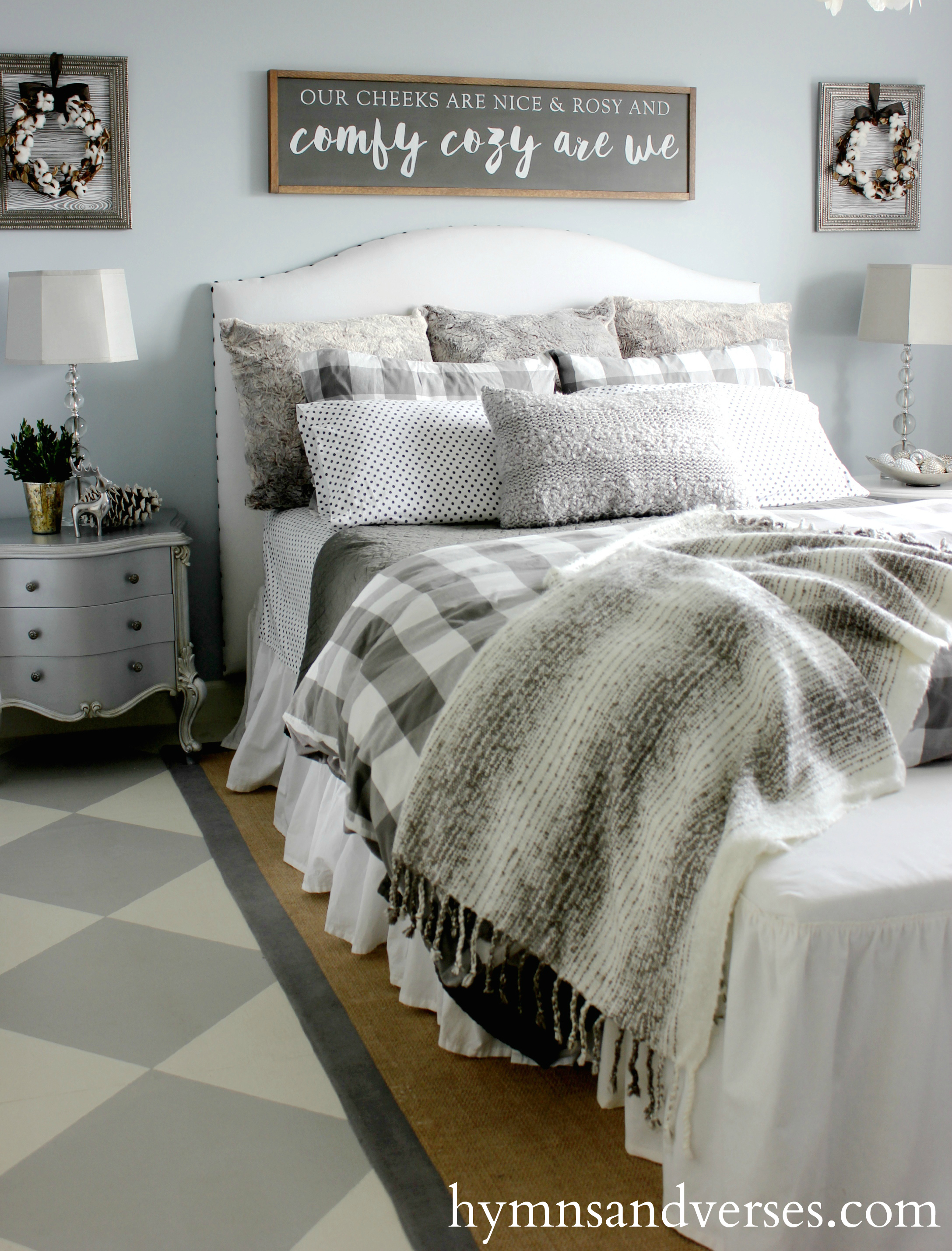 I shared this comfy cozy sign that I made for over our headboard a few weeks ago.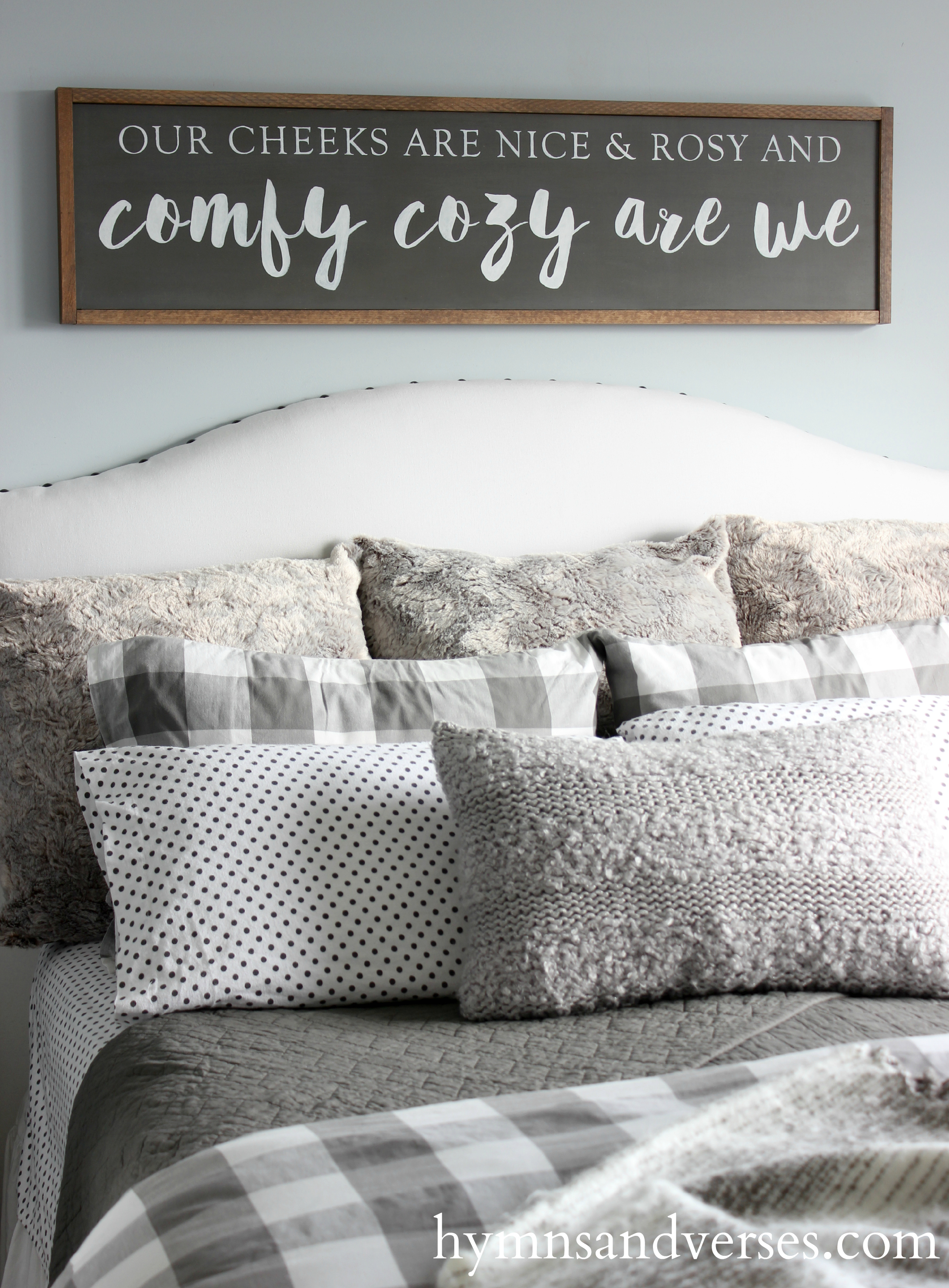 Here's a closer look at the what I added to the French silver nightstand.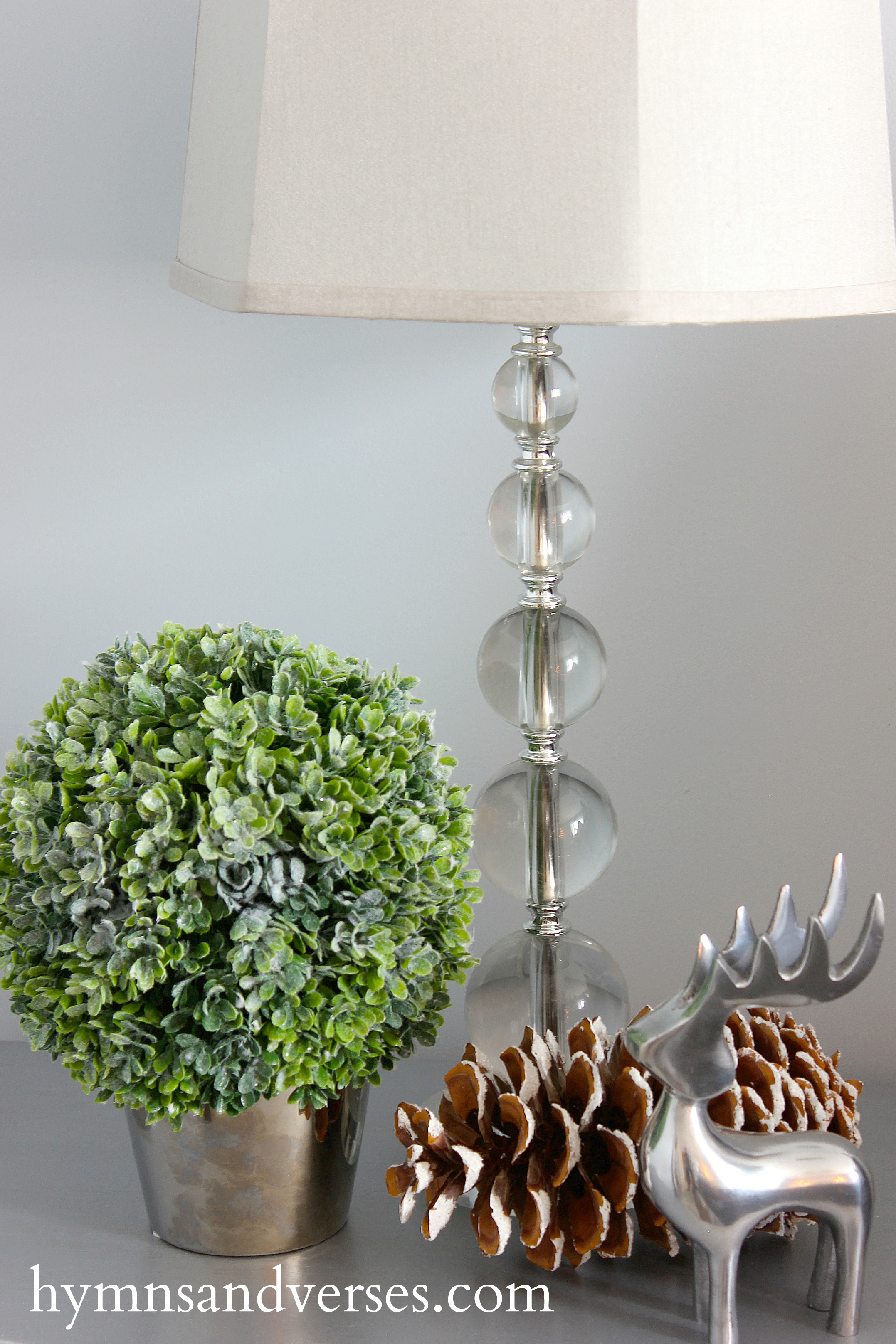 And, here's what's on the little table on my side.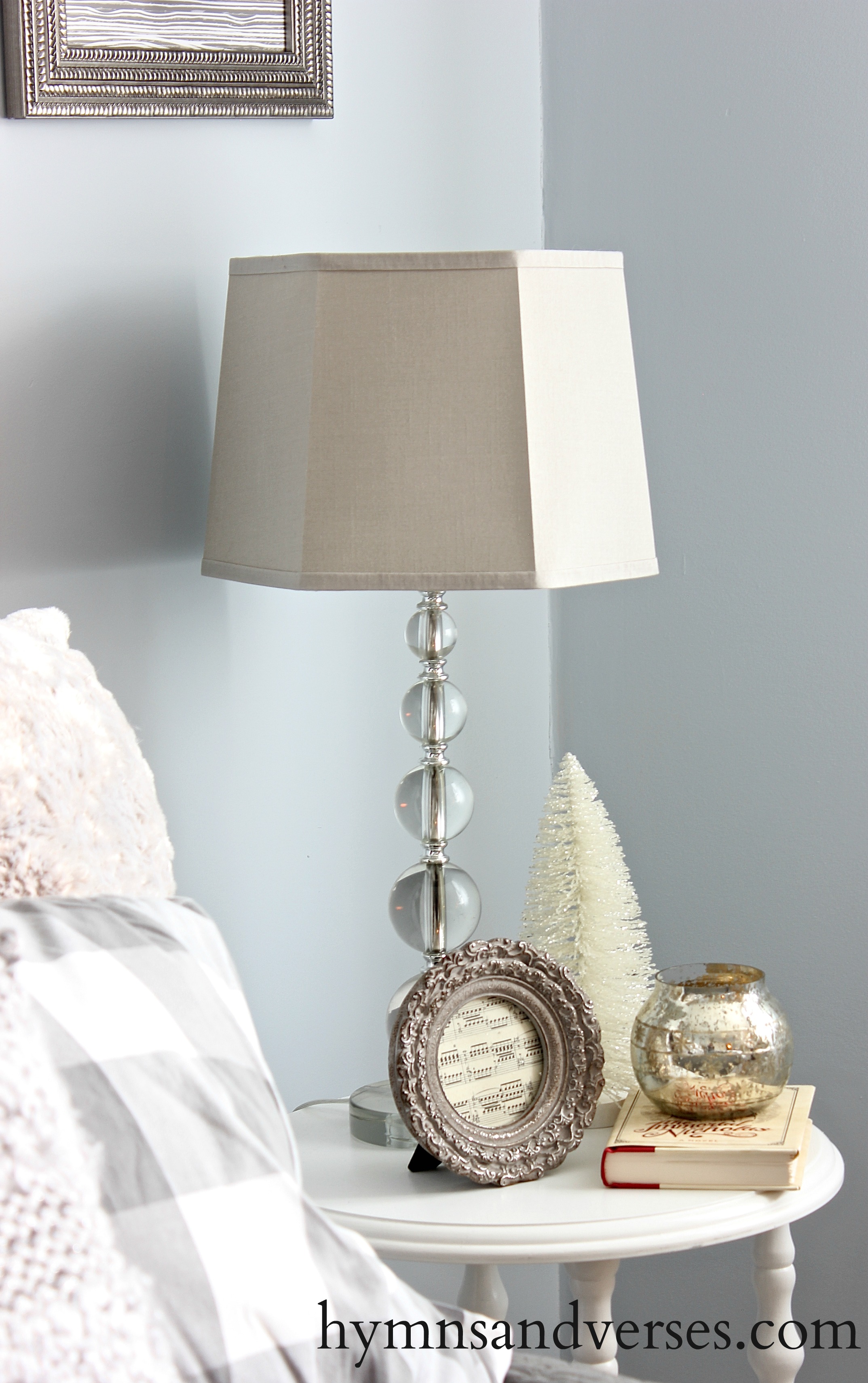 Oh, and I had to show you the little faux fur stocking I found for Sadie!  I tied it to her hanging window basket with a gray velvet ribbon.  It looks like Santa made an early stop for Miss Sadie, ha ha!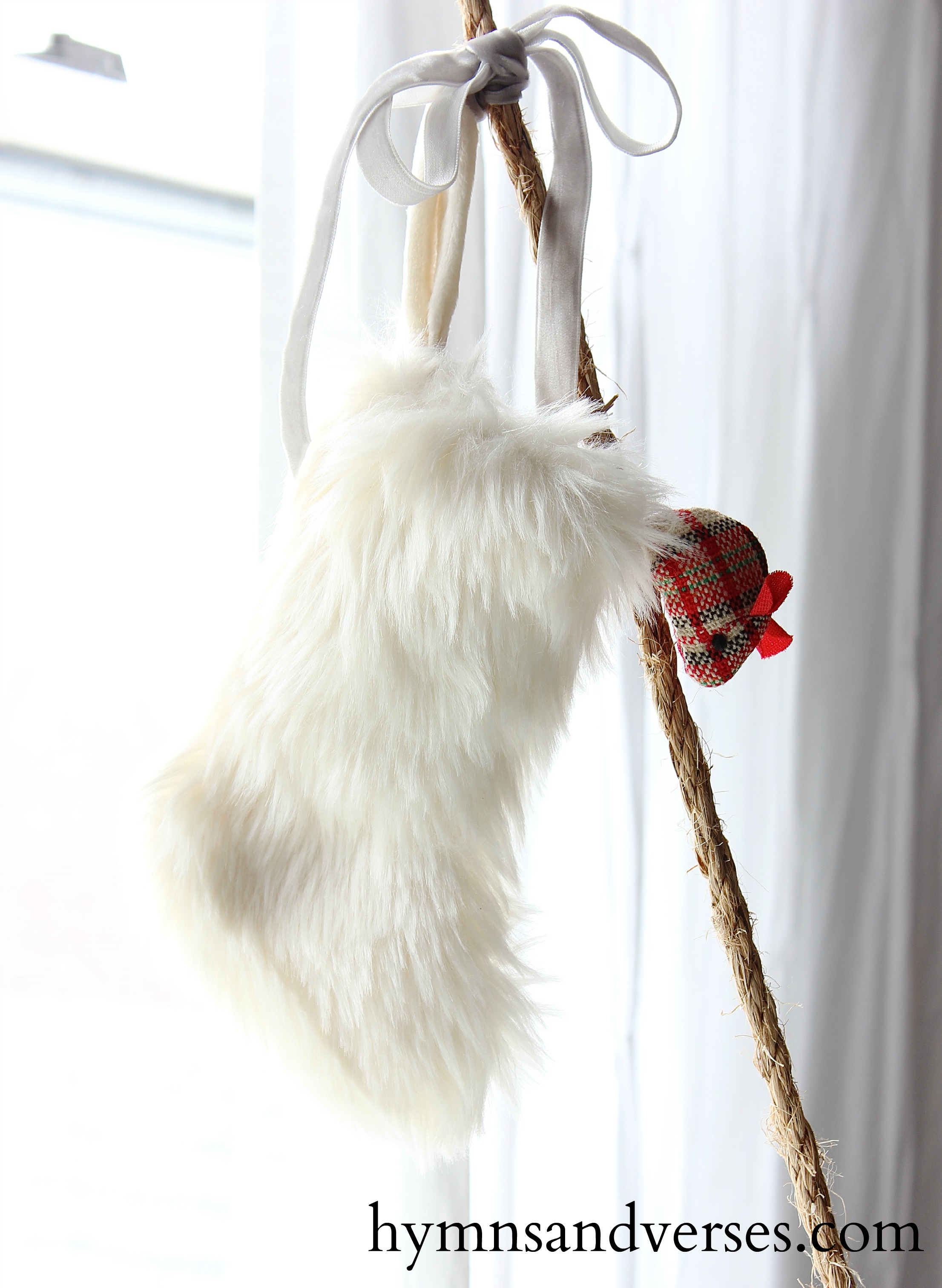 A few months ago, I purchased a vintage-style metal laundry cart to keep the extra pillows off the floor when we climb in bed at night.   It's holding the top two layers of the flocked Christmas tree that I've used in our living room the past two years.  I love the pretty glow of the lights at nighttime!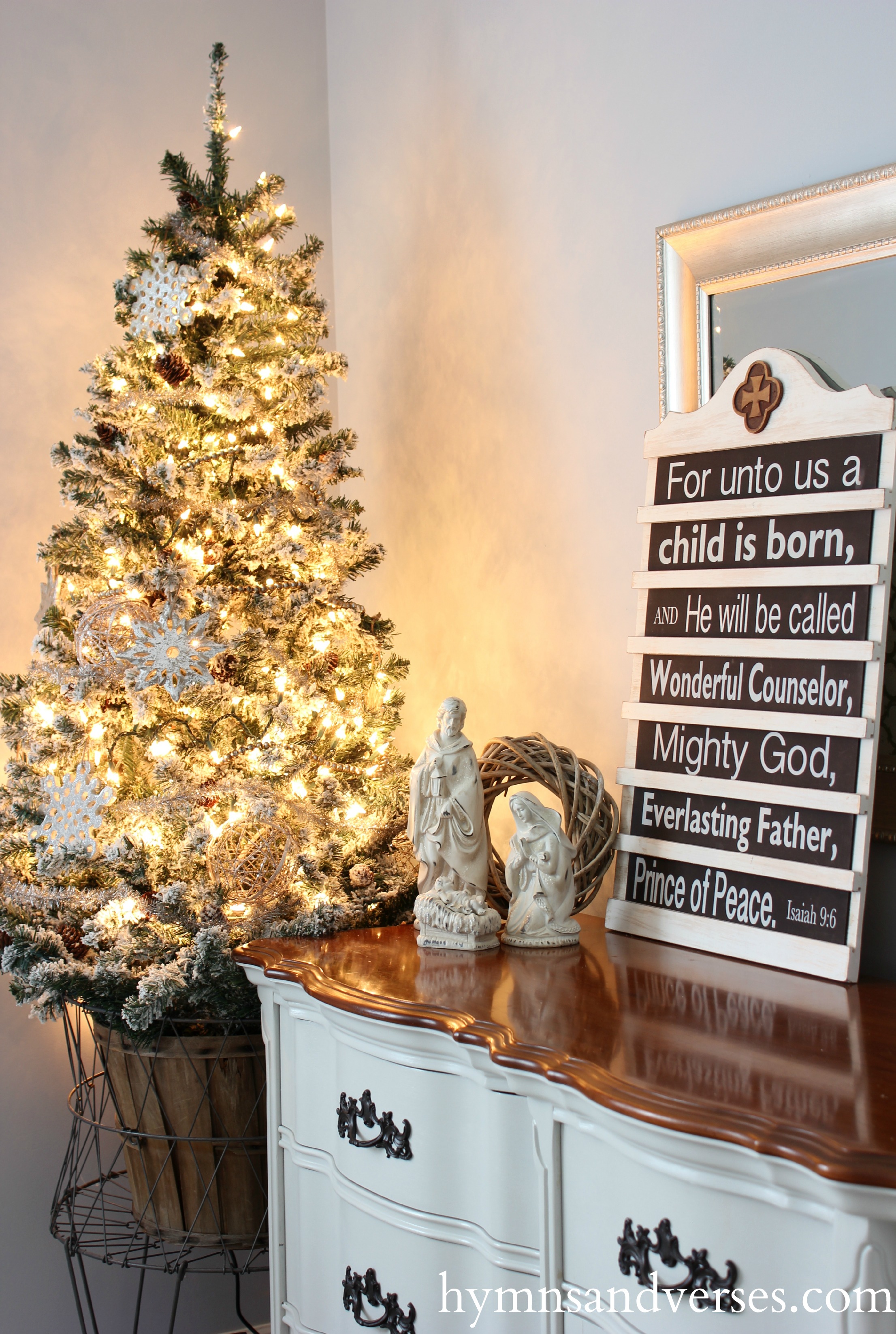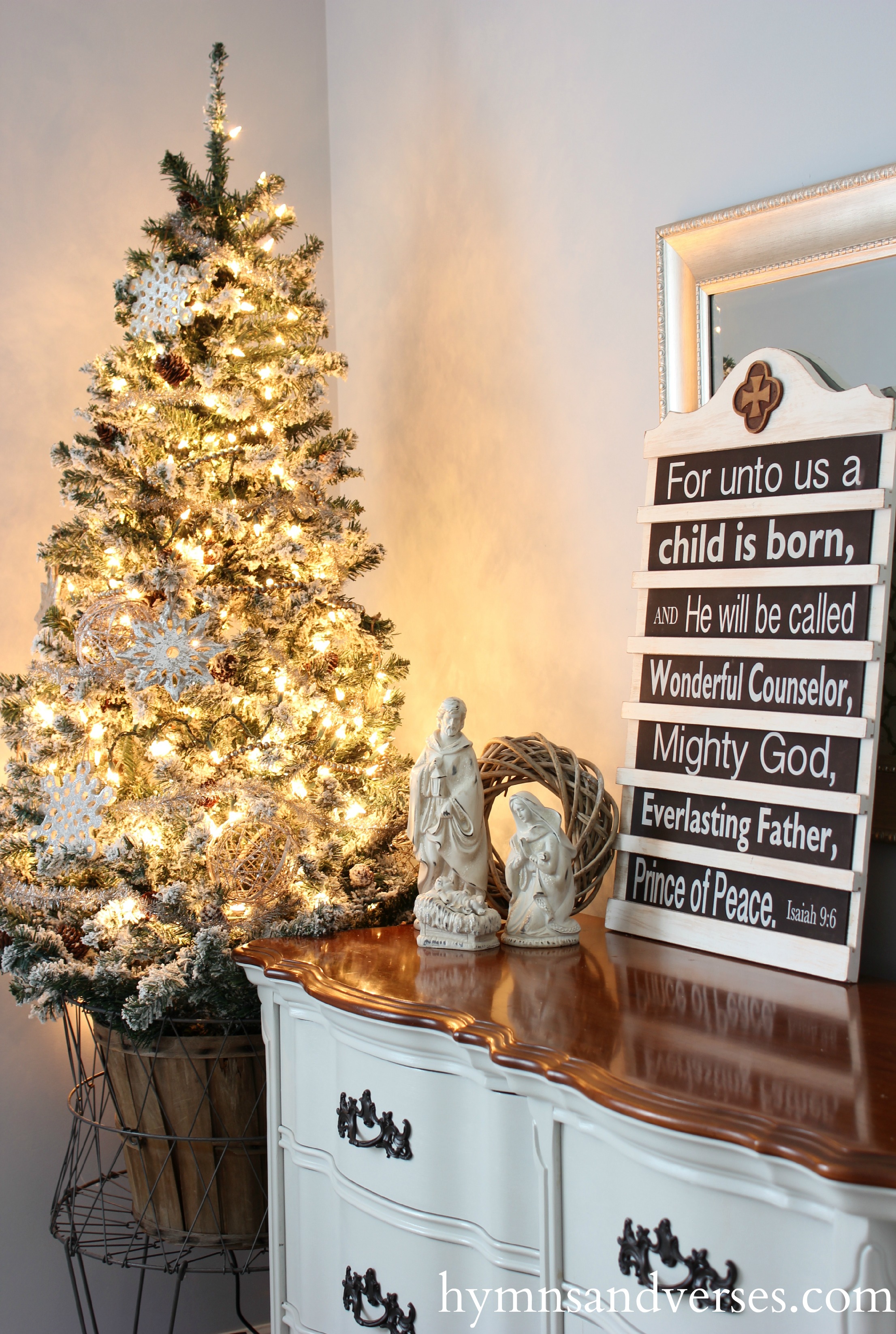 On the dresser is a vintage-style church message board that is available for purchase through Mary and Martha.  It comes with multiple tile sets that can be changed.   If you'd like to purchase one for your home, click HERE.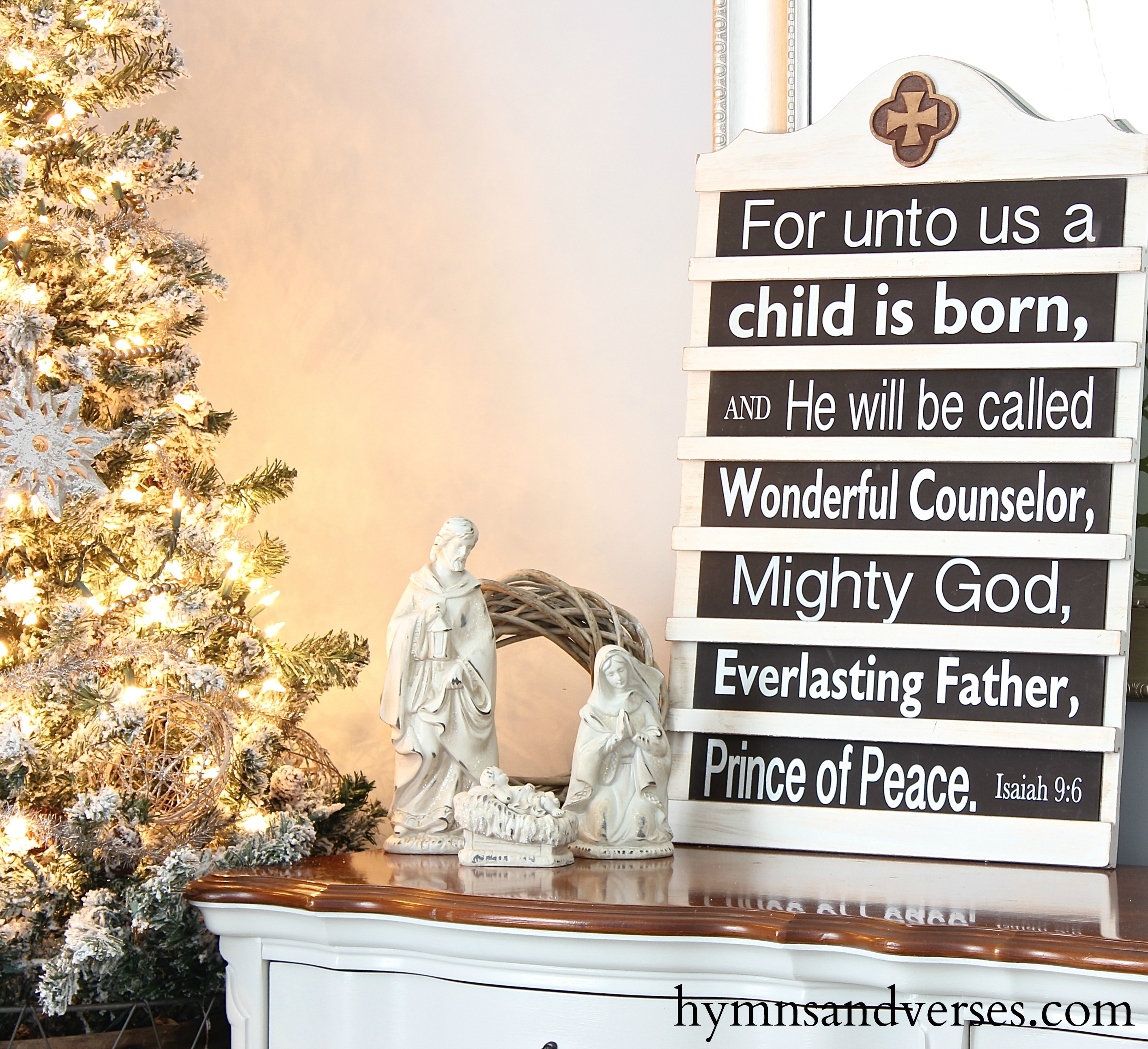 I found this simple nativity set at my local Costco for under $12!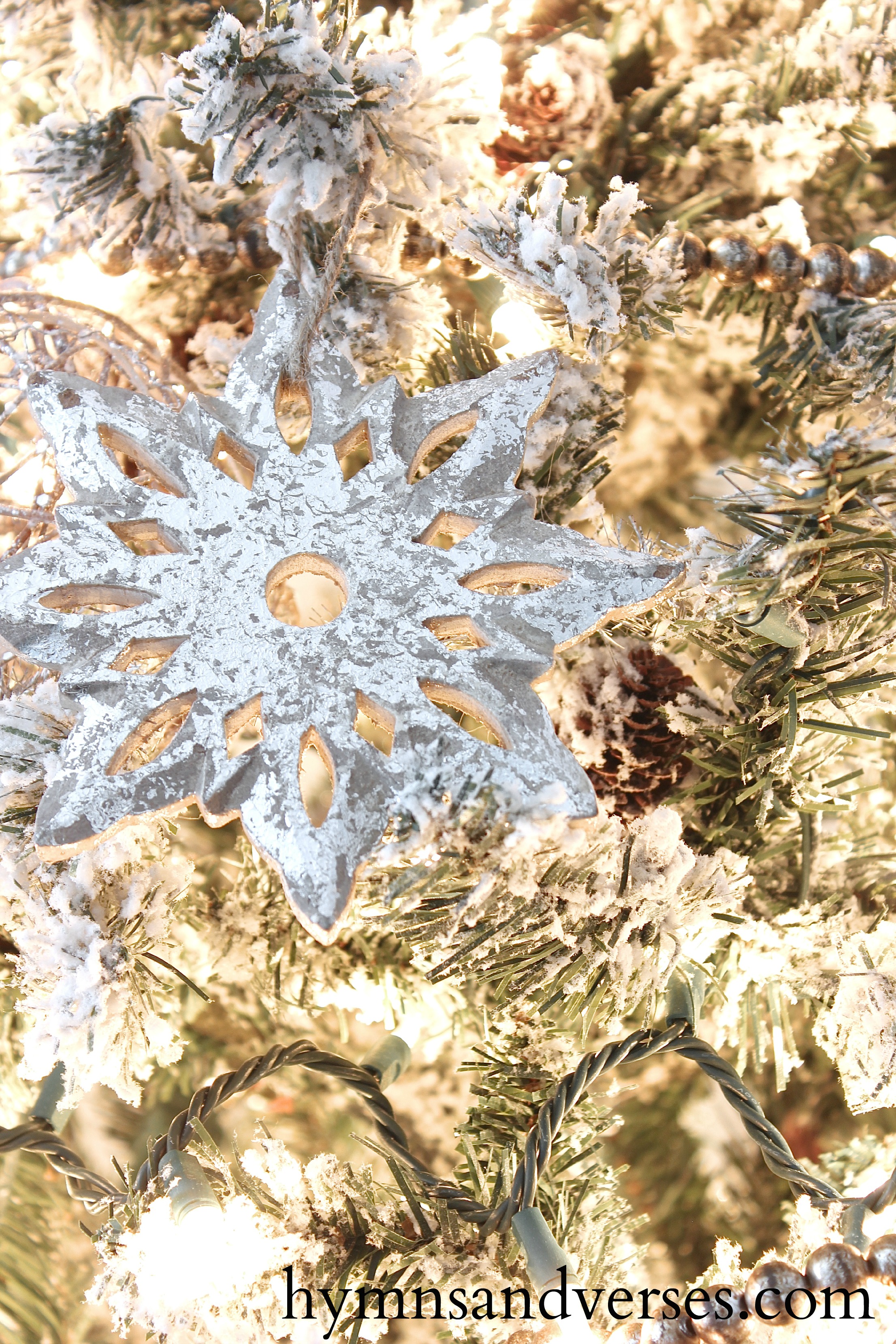 I kept the tree super simple with just a few wooden snowflake ornaments that I found at Marshall's.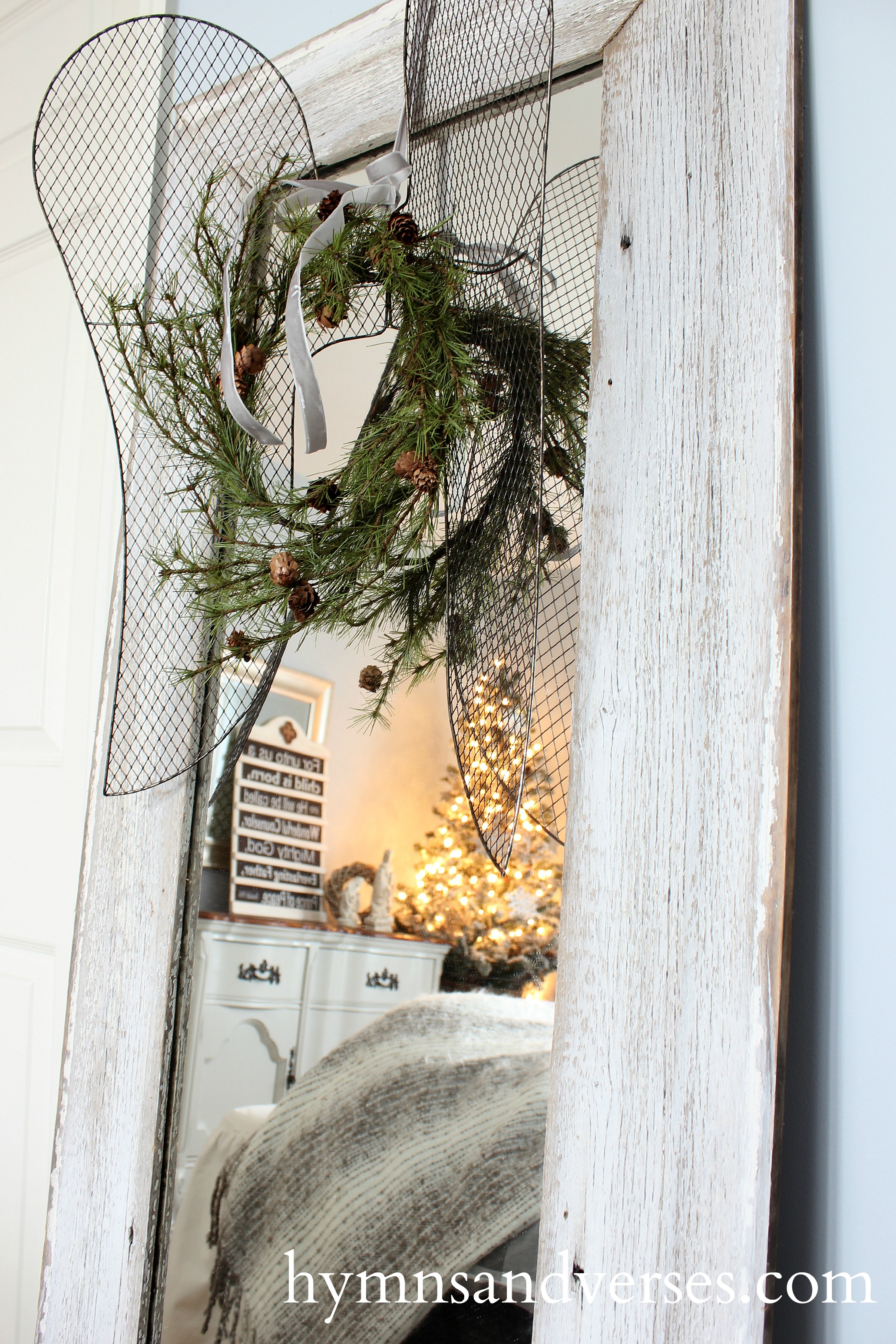 I hung these wire angel wings with a small wreath on my barn wood floor mirror.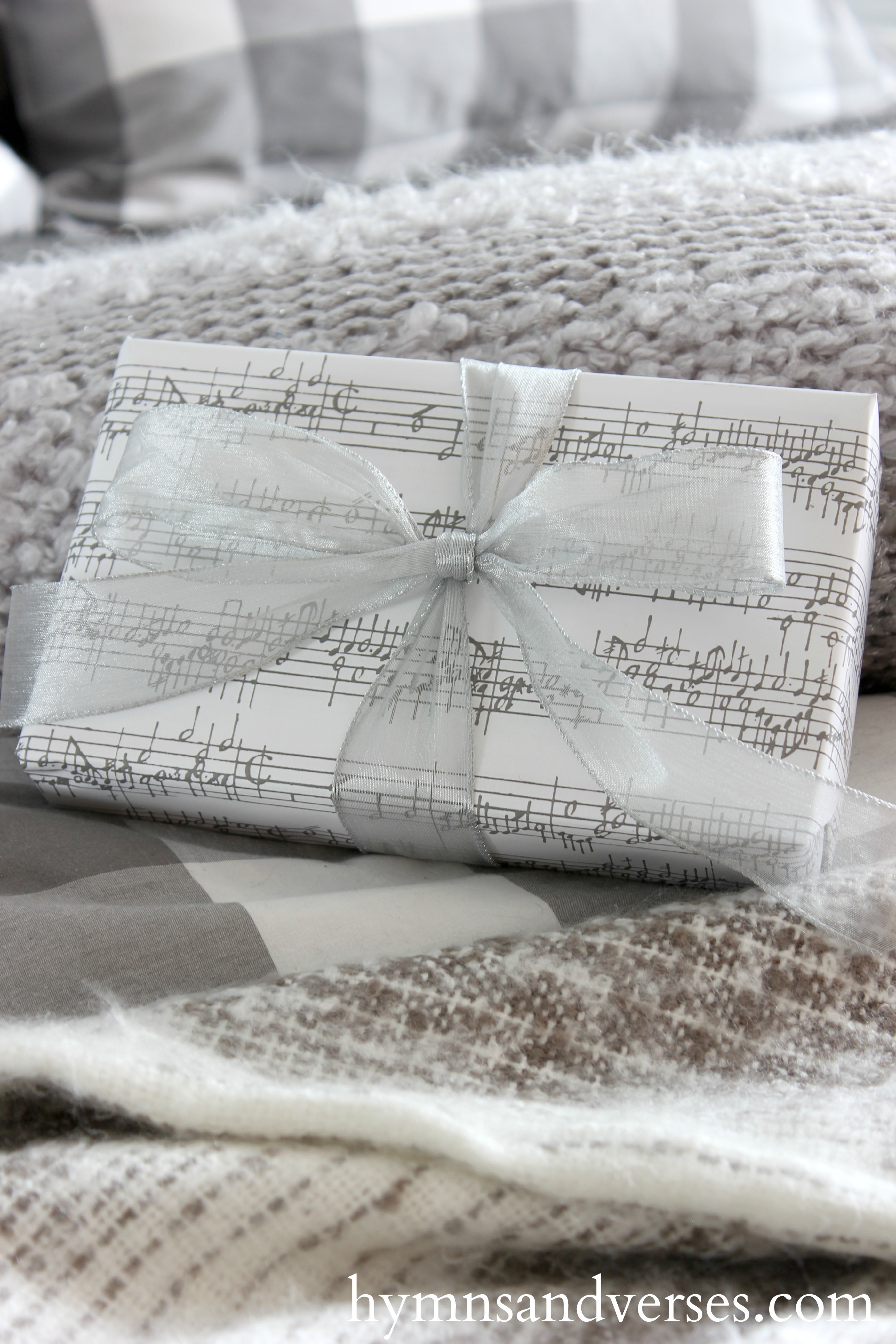 Thanks for stopping by this evening!   Now, I'm ready to go get comfy, cozy in bed and watch a Hallmark Christmas movie!  See you tomorrow!