Yesterday I shared a paint technique using Maison Blanche LeDirt. If you missed it, you can see it HERE. And, today, I want to talk to you about the pumpkins you saw in that post. Can you believe these painted pumpkins had been bright orange plastic pumpkins?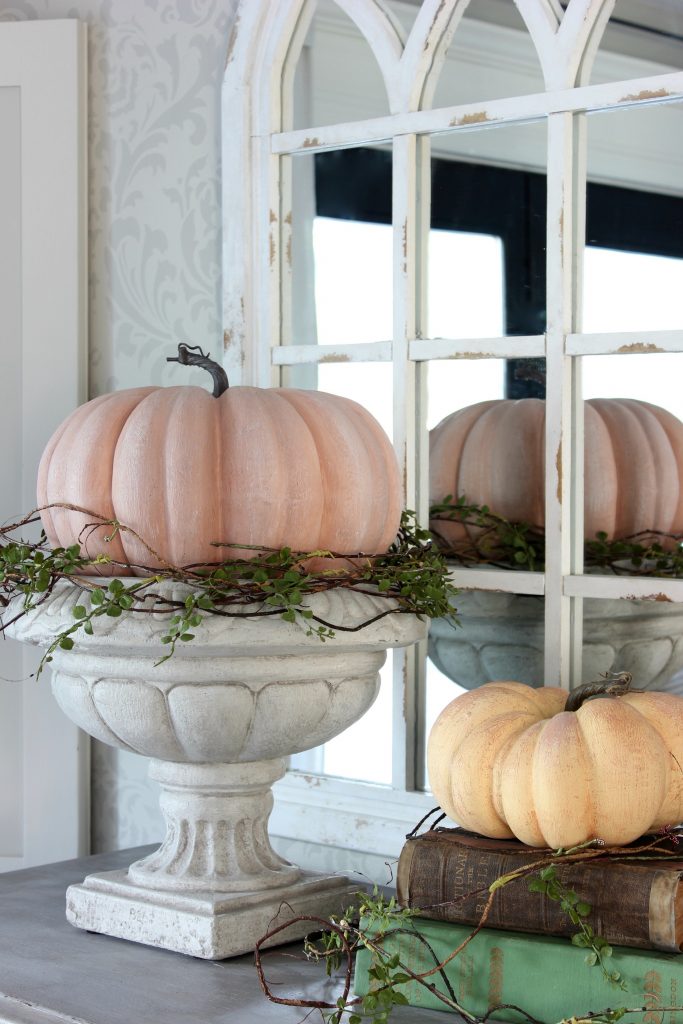 When you have the right colors to work with, transforming a bright orange plastic pumpkin into a more realistic looking fairytale pumpkin is easy! Here's what mine looked like.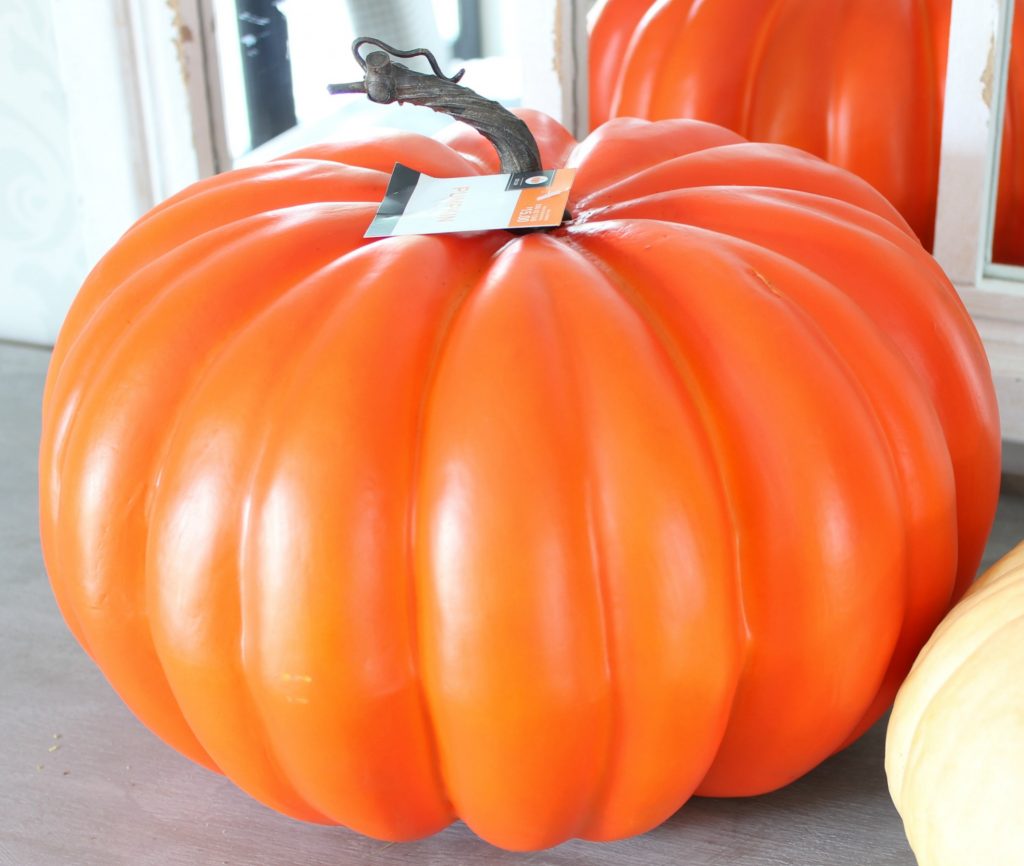 Now that's a bright orange pumpkin! You may need to put on your sunglasses to look at the screen – ha, ha!!! I got it at Target. I liked the shape, but that bright orange color – not so much! I got the smaller pumpkin, shown on the books in the first photo, at Michaels and it was also bright orange.
So, here's what I used on the large orange pumpkin – Maison Blanche La Chaux in Candied Yam! It's the perfect shade for a muted Cinderella or Fairytale pumpkin! It only needed one coat of paint and once it was dry, I waxed the entire pumpkin with clear antique wax. After about 20 minutes, I went back and used white lime wax and dry brushed on some highlights.
For the smaller pumpkin, I used Maison Blanche Vintage Furniture Paint in Miel. Again, it only took one coat. Once the paint was dry, I used the La Chaux Candied Yam and dry brushed over the Miel to give the pumpkin color some depth. When the paint was completely dry, I gave it a coat of clear wax for protection.
Here are my two inspiration pumpkins from the farmer's market.
And, here are my painted pumpkins! No, not an exact match, but pretty close! I love how they turned out! Much better than bright orange for sure!!! And, next fall I won't need to stress out when I can't find pumpkins at the market in time for my fall home tour, because I'll have these faux ones to use!
Thanks for stopping by today! As always, I'm so thankful when you share my posts with your friends on social media!