Use these printable vintage inspired Valentines to spread some love to your friends and family this Valentine's Day!
Valentine's Day is just over a week away! I was looking through the old trunk that holds family momentos that my mother saved. There are scrapbooks full of old cards. It seems funny to me that my mother must have treasured these cards enough to put them in a book to save. I also have boxes of letters between my mother and father when they were courting. I'm not sure what I'll do with them? I admit I'm not the saver that my mother was. I do have a box of sentimental love notes from when Mark and I were dating. But, I certainly don't have a scrapbook or even a box of greeting cards I've received over the years!
Cards are fun to give and receive, but oh my, have they gone up in price! Now, it's not unusual to spend $5 for a greeting card! So, today I'm sharing some fun cards that I created a few years ago for Valentine's Day! These printable vintage inspired Valentines can be downloaded and printed on card stock from your home! You can use them for your kids school Valentine exchange or print them out for your friends? It's up to you!
I'm sharing these printable cards for today's Home and Decor Encore! To visit each post, just click on the bold title above the photos below.
welcome to home & decor encore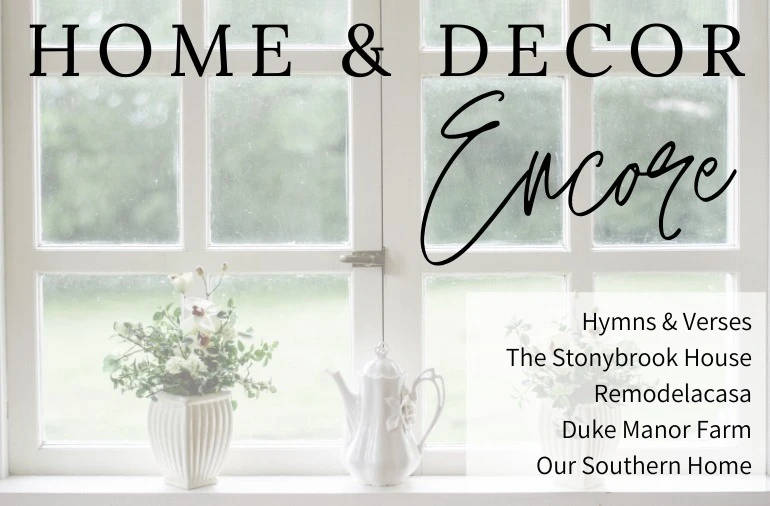 HYMNS & VERSES | PRINTABLE VINTAGE INSPIRED VALENTINES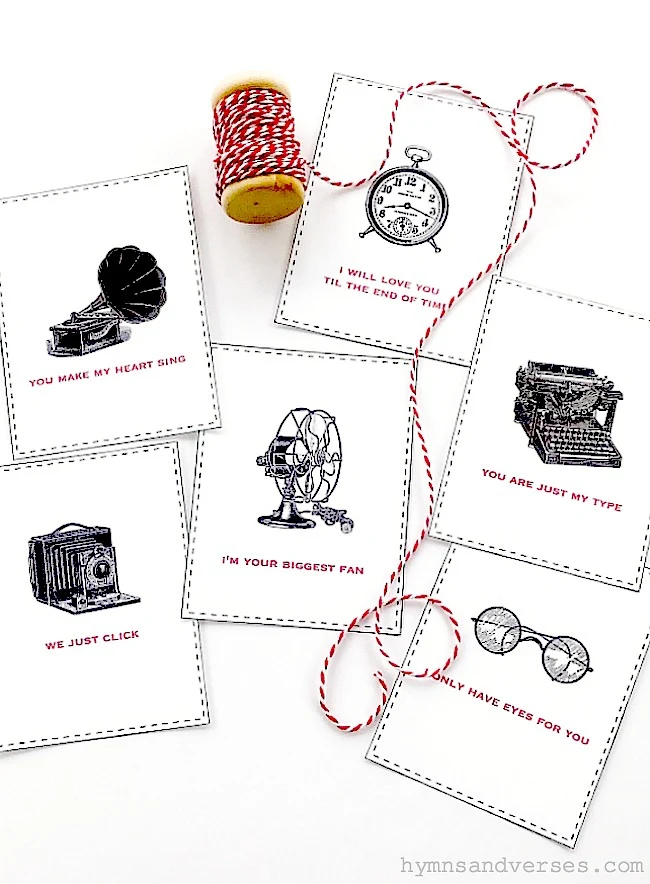 THE STONYBROOK HOUSE | $1 DIY SPICE RACK
DUKE MANOR FARM | 4 STEP CHOCOLATE COATED COOKIES
REMODELACASA | DIY COFFERED CEILING
OUR SOUTHERN HOME | BLUE LAMP MAKEOVER