Hi, friends and Happy Friday! I'm here today to share a little Valentine's Day hot chocolate bar.
You know, this week just did me in! Hubs has been sick for three weeks and in that time he's been on two different antibiotics, a steroid, and more. I was diligent about disinfecting door knobs, faucets, every surface that could hold a germ . . . but, I finally succumbed to the dreaded sickness earlier this week!!!
I've been in a fog for most of the week – so much for my plans to share some fun Valentine's Day projects with you!
Instead of feeling defeated, I did manage a little nod to the holiday by doing a few small things. I moved my hot cocoa station to the bar cart, picked up some pretty Dutch tulips from the grocery store, and hung my red tassel garland over the plate rack. Quick & easy!!!
Just a little nod to the holiday and it brings a smile to my sniffling and sneezing self! You can easily do the same in your home! Just whip up some of my hot cocoa mix. You can use a pretty glass container or just a large ball jar to hold it! Then, fill another glass container or jar with some marshmallows! Add some fun spoons or stirrers, mugs, and more add-in's like chocolate chips or caramel! I hope you've had a great week and that Valentine's Day will find you filled up with love!
Here are some more hot chocolate bar ideas that are perfect for Valentine's Day! Enjoy!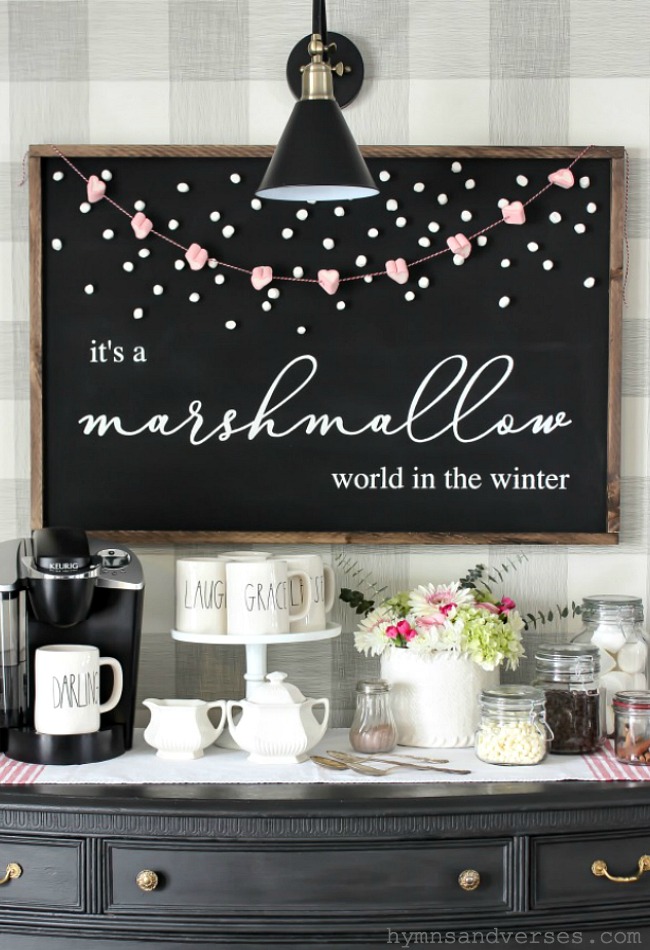 It's a Marshmallow World in the Winter Hot Cocoa Bar
And, here's a Valentine's Day DIY you might like!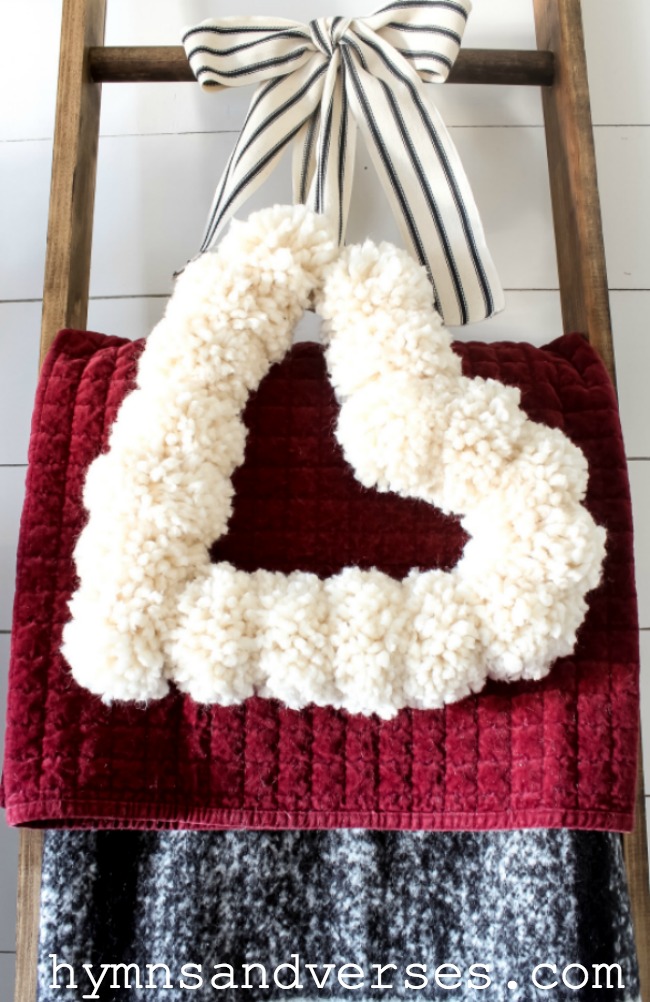 Don't forget to sign up to receive my posts in your email inbox! It's so easy and you'll get access to my FREE Printable Library with lots of exclusive prints just for my subscribers! Once you sign up, you'll receive an email from me with the password to the printable library!