Happy Friday. About one year ago I shared a collection of vintage art that had one thing in common – each piece featured mothers. Consider gifting a piece of vintage art for Mother's Day this year. You could size on of these vintage works and frame them for a beautiful gift!
As I curate these collections of artwork from the past, I'm finding that there are some that I'm especially drawn to. That's what is great about art – it speaks to everyone differently. While I may be drawn to one painting , you might be drawn to another. My hope is that you find pieces that speak to you in the collections I curate.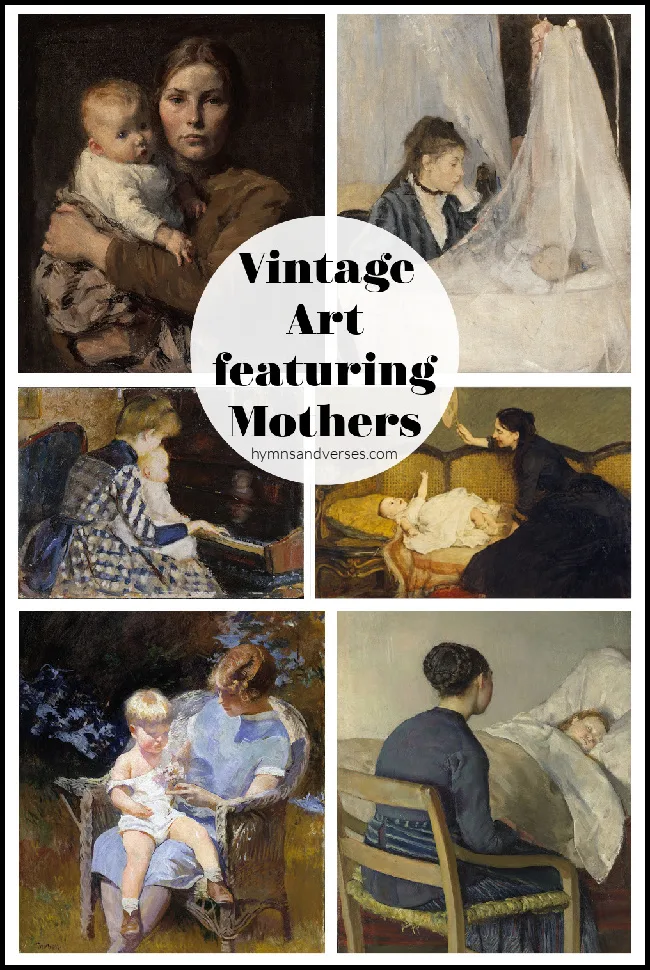 Originally, there were 12 pieces of art in this collection, but this week I added five more pieces. So, now there are 17 vintage paintings that feature mothers. You can download them and have one or more enlarged and printed at your local print shop. You will find all the details to download, size and print this vintage art by following the link below. That will take you to my original post from last year.
I'm resharing this collection of vintage art for Mother's Day for today's Home and Decor Encore.
WELCOME TO HOME AND DECOR ENCORE
This week there are some great posts shared by my friends. Lori from The Stonybrook House is sharing a delicious chocolate cake recipe with peanut butter icing (my personal fave and I need to give her recipe a try)! Cristina from RemodelaCasa has a timely tutorial for edging flower beds. Cristy from Our Southern Home is sharing another yummy recipe for homemade Oreo ice cream. Marty from A Stroll Thru Life has tips for adding the finishing touches to your home's decor. And, Cindy from DIY Beautify is sharing a gorgeous bedroom makeover (I'm swooning over her vintage headboard!).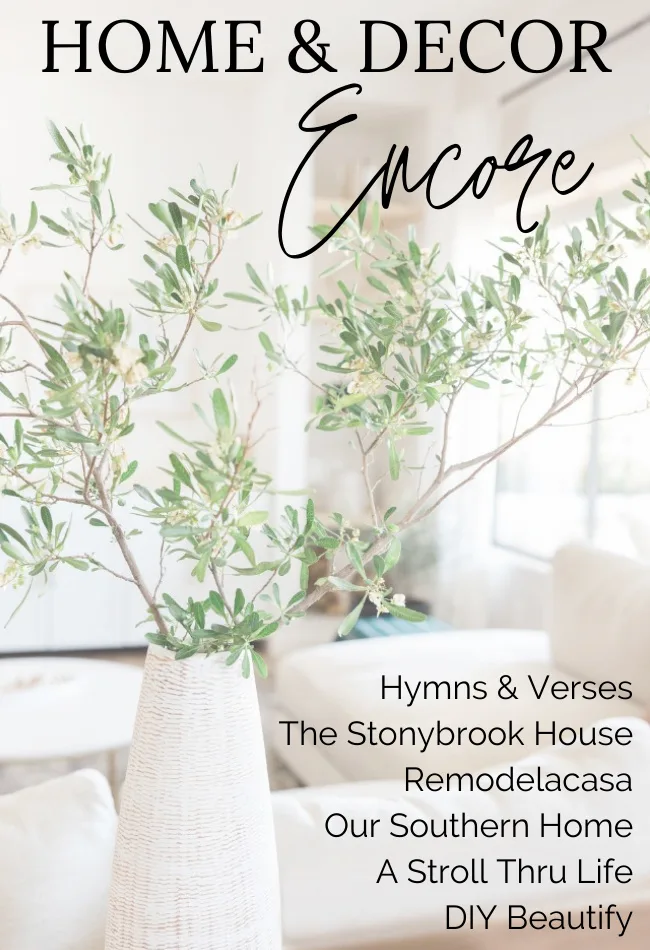 HYMNS AND VERSES | VINTAGE ART FOR MOTHER'S DAY
THE STONYBROOK HOUSE | THE BEST CHOCOLATE CAKE
REMODELACASA | HOW TO GIVE YOUR FLOWER BEDS A SHARP EDGE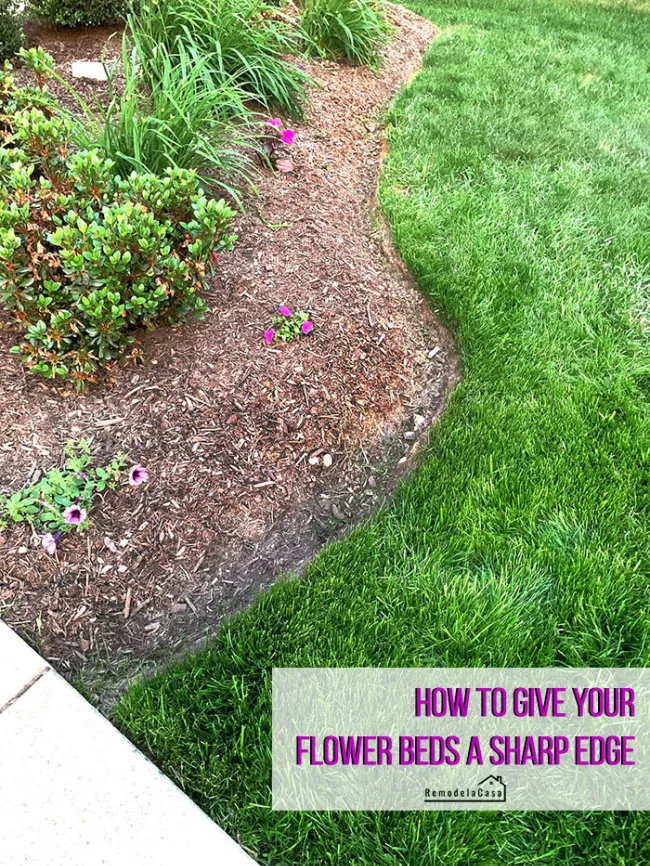 OUR SOUTHERN HOME | HOMEMADE OREO ICE CREAM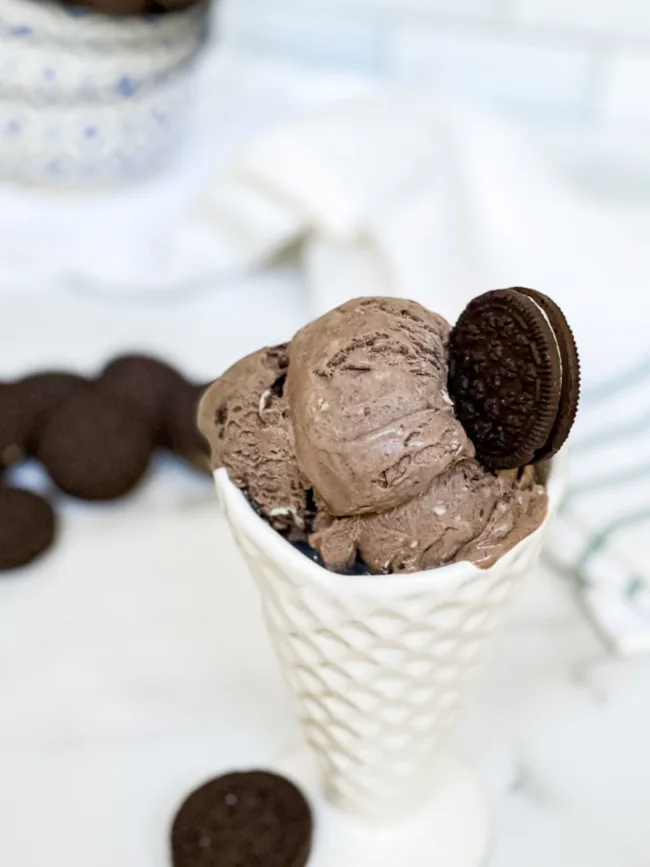 A STROLL THRU LIFE | THE FINAL DETAILS EVERY HOME NEEDS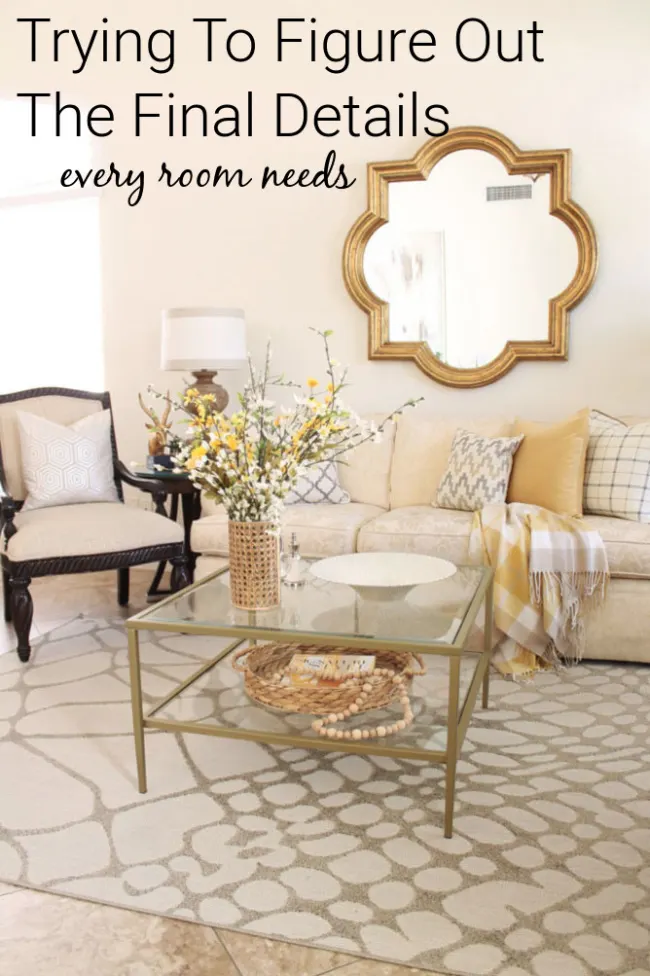 DIY BEAUTIFY | RUSTIC AND ELEGANT BEDROOM MAKEOVER