Happy Tuesday! It's a beautiful day and I'm working on several projects – all at once!!! It's a problem I call decorating attention deficit disorder!!! I begin one project, then move on to another, then move on to another, and then I circle back to the first! On and on I go! One project that I did finish is this easy wire vine or Angel Vine topiary.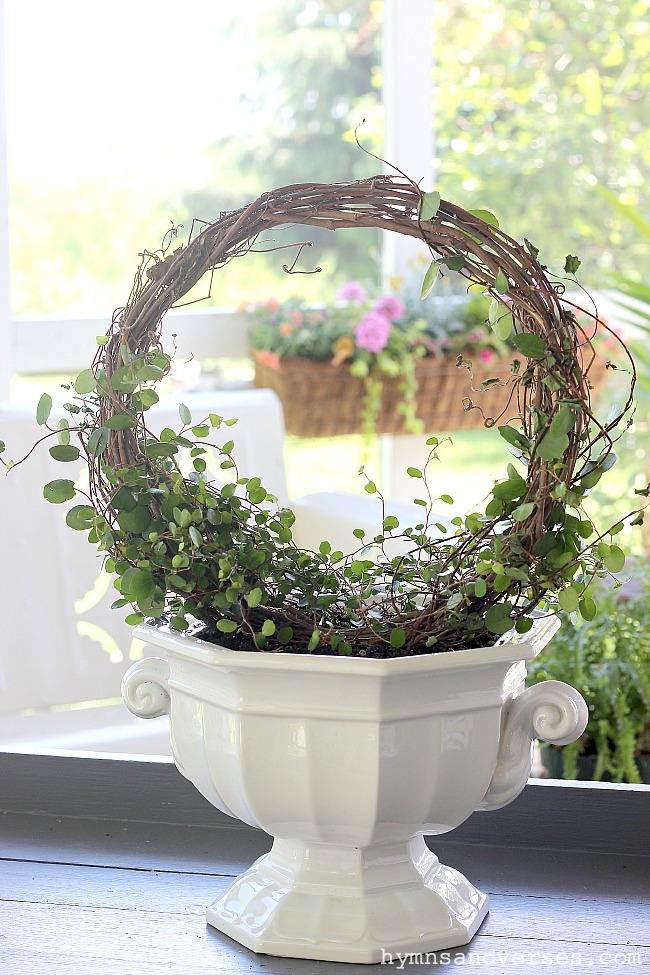 I love this wire vines and they are so easy to grow! They are absolutely perfect for a topiary! And, I found these ones at my local garden center with other annual vines for planters. Back in the early years of my blog I found a wire vine topiary and used it on my spring fireplace mantel. That topiary used a round grapevine form for the wire vine to climb around. The angel vine topiary that I'm going to show you how to make today is an open circle!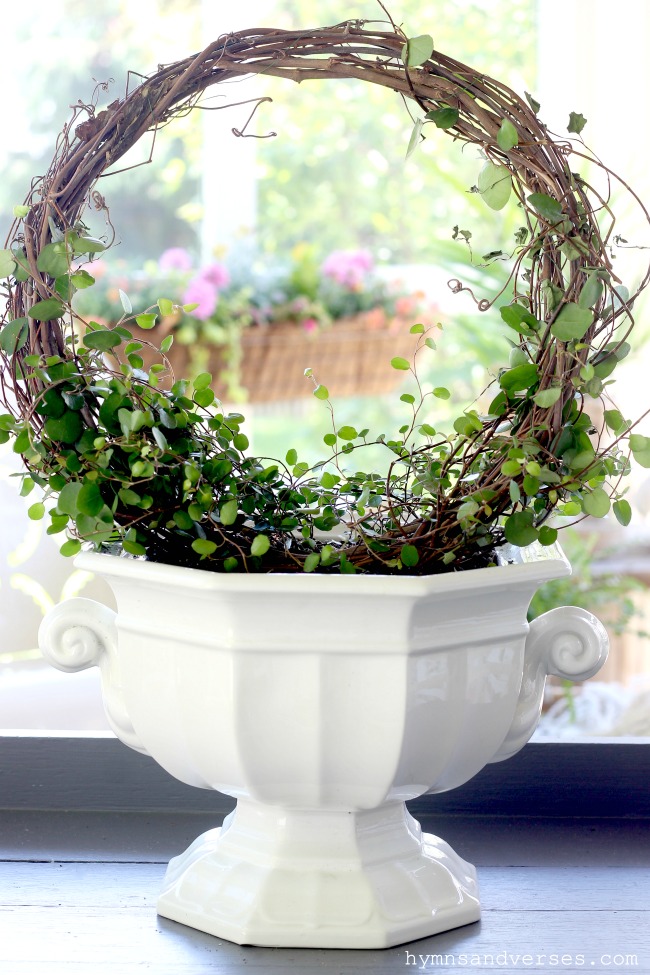 *This post contains some affiliate links for your convenience. Please see my complete disclosure statement HERE.
Supplies for Angel Vine Topiary
(remove inner wires and connecting wires by cutting with wire cutters)
12″ thin grapevine wreath (from The Dollar Tree)
2 or 4 Angel vine plants (I used 4 small plants)
Potting soil
Planter (I used a vintage ironstone tureen)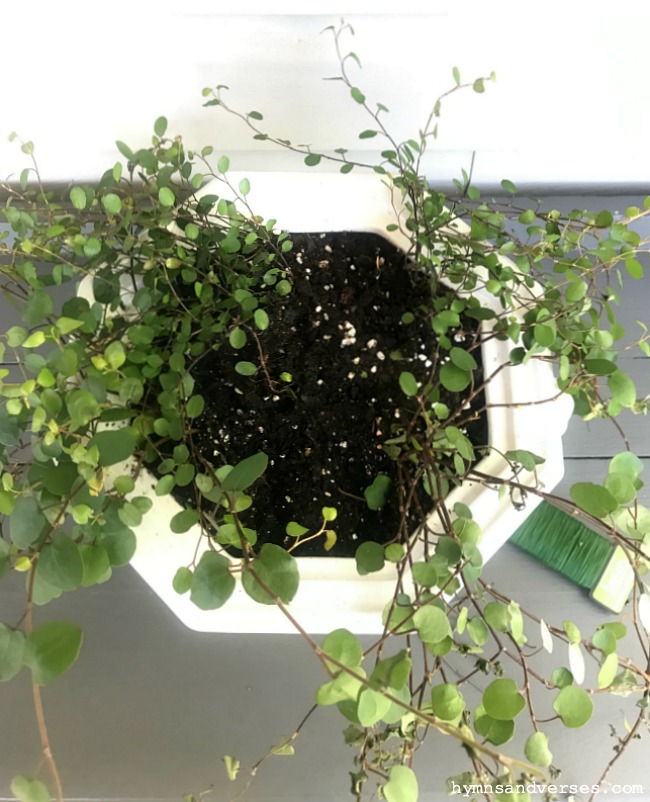 Add potting soil to your planter and then plant the two or four small wire vines on the right and left sides of the planter. The wire vine plants that I found were small, so I used two on each side. Next, use wire cutters to remove the two inner rings from the wire wreath form. So, you will be left with just the outer 12″ circle of wire.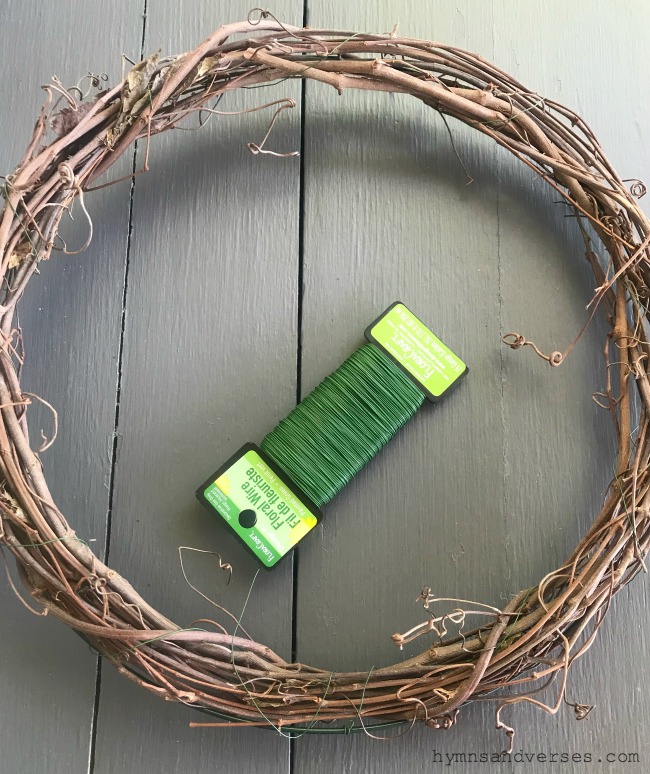 Use the paddle of green floral wire and secure the grapevine wreath to the wire wreath form.

Use the floral U pins to secure the wreath to the soil. I used about six U pins in different spots at the base of the wreath. Now comes the fun part, train the angel vine to the wreath form. Do this by wrapping one tendril at a time around the wreath.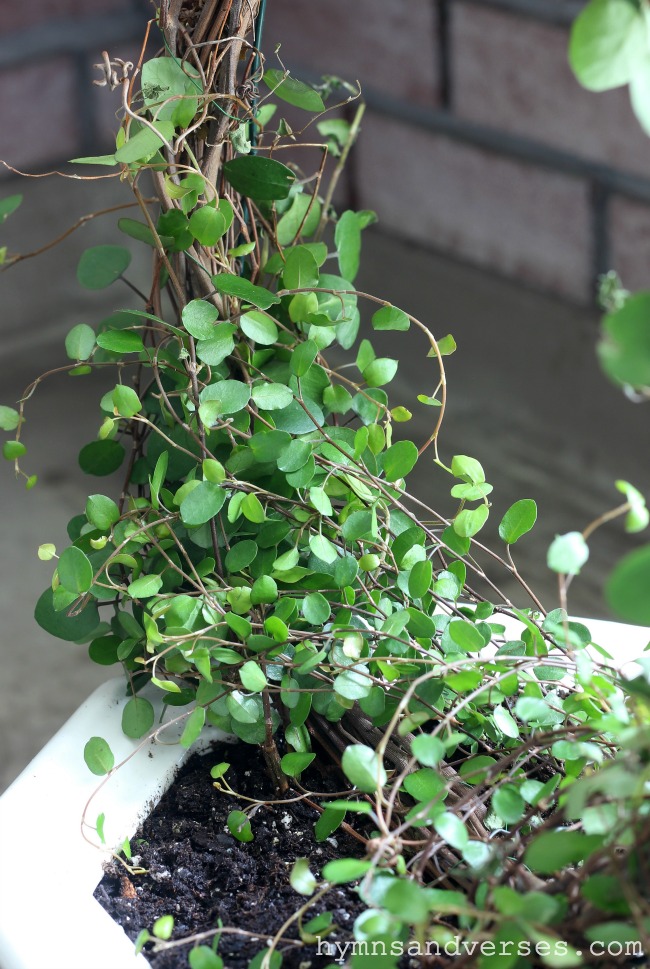 As the vine grows, just keep training it to grow around the wreath form.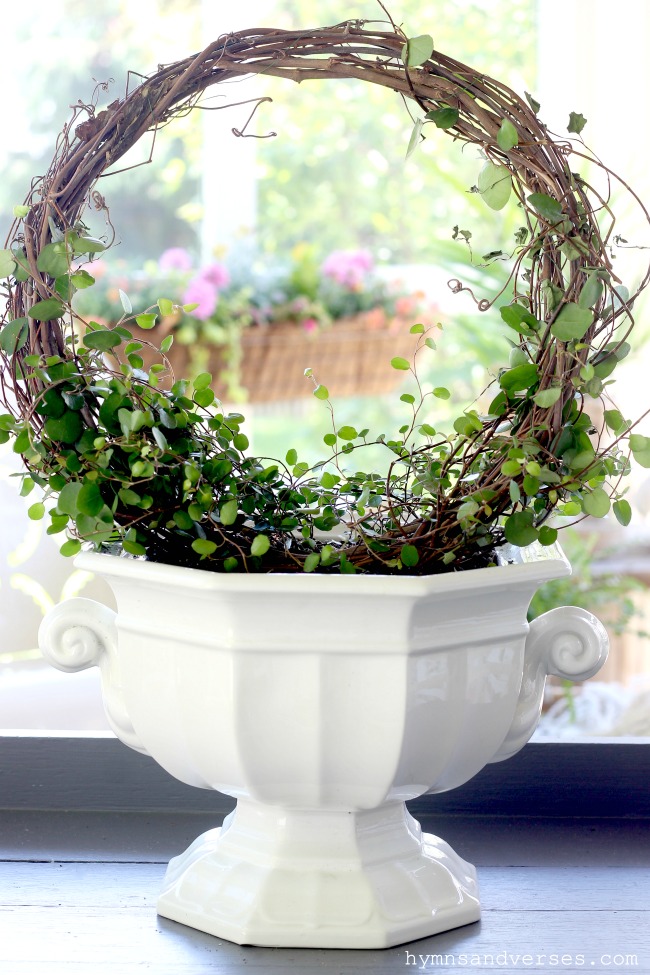 Stop by your garden centre and pick up one of these little angel vines and make your own topiary!!!
You might also like these posts:
Vintage Bicycle Basket Planter