Finding motivation and strength can sometimes be challenging for those in the world of sports. Luckily there are plenty of bible verses for athletes that you can turn to for unparalleled inspiration.
These verses not only inspire peak performance but also instill values of perseverance, dedication, and faith. Whether you're an athlete seeking divine motivation or someone looking to uplift a sports enthusiast in your life, these verses can be a beacon of hope and determination.
Dive in and discover the profound wisdom these bible verses for athletes hold.
Bible Verses for Athletes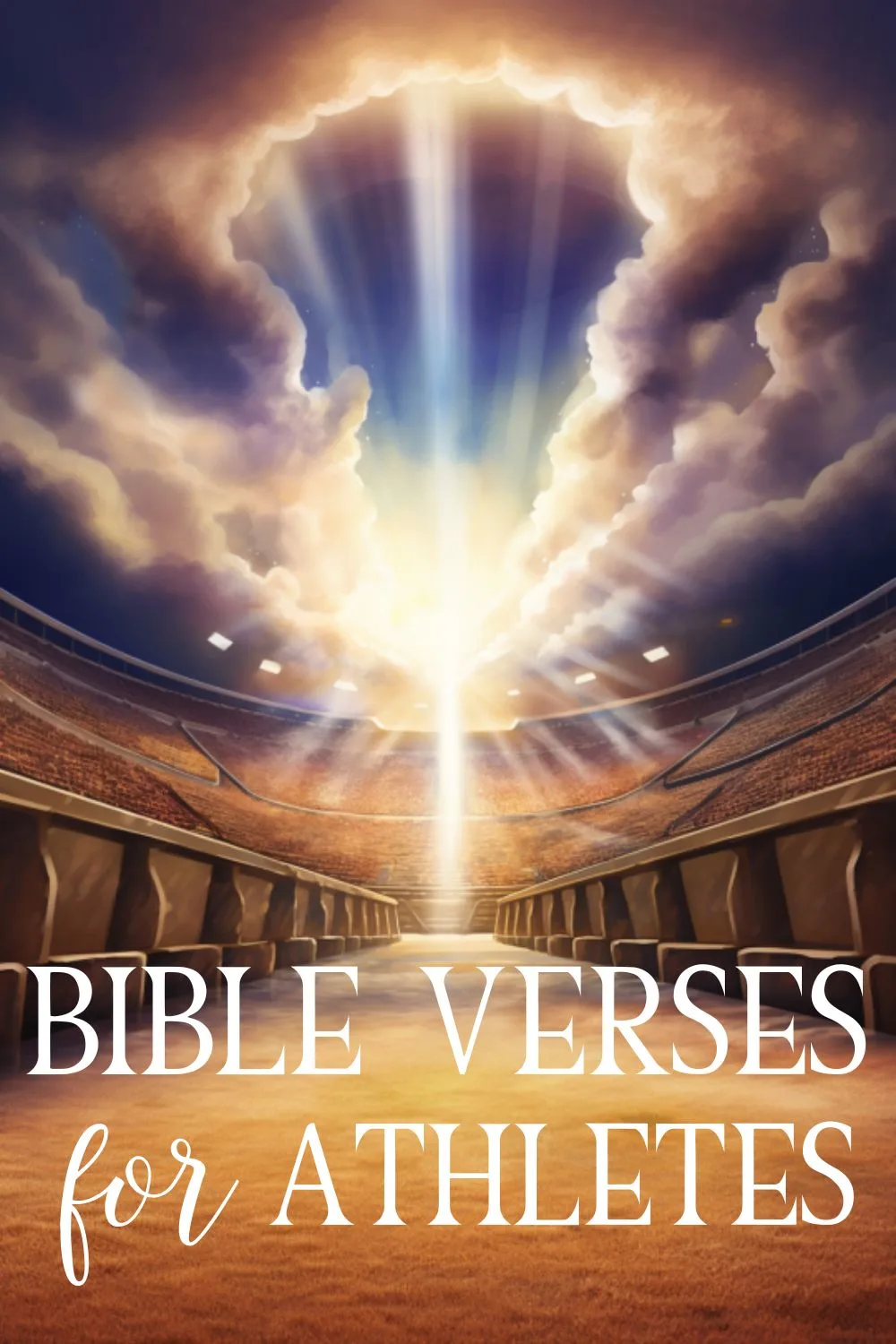 1. Do you not know that in a race all the runners run, but only one gets the prize? Run in such a way as to get the prize. Everyone who competes in the games goes into strict training. They do it to get a crown that will not last, but we do it to get a crown that will last forever. Therefore I do not run like someone running aimlessly; I do not fight like a boxer beating the air. No, I strike a blow to my body and make it my slave so that after I have preached to others, I myself will not be disqualified for the prize. (1 Corinthians 9:24-27)
In ancient times, athletic competitions were significant events, and Paul uses this familiar context to draw a parallel with the Christian life. Just as athletes undergo rigorous training, sacrificing many pleasures for the sake of victory, believers are called to exercise discipline in their spiritual lives.
The "crown" athletes vie for is temporary, but Christians strive for an eternal reward in heaven. Paul's personal commitment to this discipline is evident, he doesn't want to merely teach others but also ensure his own spiritual integrity.
2. But those who hope in the LORD will renew their strength. They will soar on wings like eagles; they will run and not grow weary, they will walk and not be faint. (Isaiah 40:31)
Isaiah offers a poetic and uplifting message of hope. The imagery of soaring like eagles evokes a sense of freedom and transcendence. Eagles, known for their strength and longevity, can glide effortlessly at high altitudes, symbolizing the spiritual heights one can achieve through faith.
This verse assures believers that even when they feel depleted, turning to God can renew their strength, enabling them to face life's challenges with renewed vigor and determination. It's a great verse if you're looking for encouragement.
3. I can do all things through Christ who strengthens me. (Philippians 4:13)
Paul's affirmation here is profound. He acknowledges that his strength doesn't come from his own abilities but from Christ. Throughout his ministry, Paul faced numerous challenges, from persecution to shipwrecks.
Yet, his unwavering faith in Christ's empowering presence enabled him to persevere. This verse serves as a beacon of hope for all believers, reminding them that they too can overcome obstacles when they draw strength from their relationship with Christ.
4. I have fought the good fight, I have finished the race, I have kept the faith. (2 Timothy 4:7)
As Paul nears the end of his life, he reflects on his journey with a sense of fulfillment. He uses metaphors of combat and racing to describe his dedication and perseverance in spreading the Gospel.
Despite facing numerous adversities, Paul remained steadfast in his faith. His words serve as an inspiration for believers to remain committed to their spiritual journey, facing challenges head-on, and staying true to their faith.
5. Therefore, since we are surrounded by such a great cloud of witnesses, let us throw off everything that hinders and the sin that so easily entangles. And let us run with perseverance the race marked out for us. (Hebrews 12:1)
The "great cloud of witnesses" refers to the heroes of faith mentioned in Hebrews 11, suggesting that their lives bear testimony to God's faithfulness. They serve as examples and motivators for current believers.
The race analogy continues, emphasizing life's challenges and the need for endurance. Just as a runner sheds any unnecessary weight to run effectively, Christians are encouraged to rid themselves of sin and distractions that hinder their spiritual progress. The call is clear: run the race of faith with perseverance, keeping your eyes on the eternal prize.
6. Let us not become weary in doing good, for at the proper time we will reap a harvest if we do not give up. (Galatians 6:9)
In a world where instant gratification is often sought, this verse serves as a counter-narrative, emphasizing the virtue of patience. Doing good, especially when faced with adversity or indifference, can be exhausting.
However, Paul reminds believers of the spiritual law of sowing and reaping. Just as a farmer waits for the harvest after planting seeds, Christians are encouraged to persist in righteousness, trusting that their efforts will yield spiritual rewards in God's perfect timing.
7. The horse is made ready for the day of battle, but victory rests with the LORD. (Proverbs 21:31)
This proverb highlights the balance between human effort and divine intervention. While it's crucial to prepare and take action, the outcome ultimately lies in God's hands.
It serves as a humbling reminder that despite our best preparations, God's will prevails. In the broader context, it underscores the importance of humility, recognizing that our efforts alone aren't sufficient for victory—divine favor is essential.
8. For physical training is of some value, but godliness has value for all things, holding promise for both the present life and the life to come. (1 Timothy 4:8)
In a society that often prioritizes physical appearance and strength, Paul offers a different perspective. While maintaining physical health is beneficial, spiritual health—godliness—holds eternal significance.
This verse challenges believers to invest more in their spiritual growth, understanding that its benefits transcend this life, offering hope and promise for eternity.
9. It is God who arms me with strength and keeps my way secure. He makes my feet like the feet of a deer; he causes me to stand on the heights. He trains my hands for battle; my arms can bend a bow of bronze. (Psalm 18:32-34)
David, the psalmist, often faced formidable foes and challenging terrains. Yet, in this passage, he attributes his victories and abilities not to his own prowess but to God's empowerment. The imagery of deer feet symbolizes grace and stability, especially in treacherous terrains.
The references to battle and weaponry emphasize God's role in equipping believers with the necessary tools and strength to face life's battles, both physical and spiritual.
10. Let your eyes look straight ahead; fix your gaze directly before you. Give careful thought to the paths for your feet and be steadfast in all your ways. Do not turn to the right or the left; keep your foot from evil. (Proverbs 4:25-27)
Life presents countless distractions and divergent paths. This wisdom literature offers guidance on maintaining a focused and righteous path. The emphasis on looking "straight ahead" and avoiding deviations to the "right or left" is a metaphorical call to moral and spiritual focus.
It's a reminder that a purposeful life, free from unnecessary detours, leads to fulfillment and righteousness. This proverb encourages believers to be discerning, intentional, and unwavering in their moral choices.
11. Have I not commanded you? Be strong and courageous. Do not be afraid; do not be discouraged, for the LORD your God will be with you wherever you go. (Joshua 1:9)
As Joshua stood on the brink of leading Israel into the Promised Land, a task fraught with challenges, God's words served as a powerful affirmation. This wasn't just a call to bravery but a divine mandate. The repeated assurance of God's omnipresence underscores that true courage stems from recognizing and relying on God's unwavering presence, even in uncharted territories.
12. No, in all these things we are more than conquerors through him who loved us. (Romans 8:37)
Paul's assertion here transcends mere victory, it speaks of overwhelming triumph. The phrase "more than conquerors" suggests not just winning battles but achieving a level of victory that's profound and decisive. Rooted in Christ's sacrificial love, believers are equipped to face life's harshest trials with an assurance of ultimate victory.
13. Praise be to the LORD my Rock, who trains my hands for war, my fingers for battle. (Psalm 144:1)
David, a warrior king, attributes his martial skills and victories to God. Beyond physical battles, this verse can be seen as a metaphor for spiritual warfare and life's struggles. God doesn't just offer protection, he actively prepares and equips his followers, ensuring they're ready for any challenge.
14. Whatever you do, work at it with all your heart, as working for the Lord, not for human masters. (Colossians 3:23)
In a world where work can often be seen as a means to an end, Paul reframes the perspective. He encourages believers to see every task, no matter how mundane, as an act of worship and service to God. This shift in perspective elevates the purpose and passion behind our actions, making them acts of devotion.
15. Be strong and courageous. Do not be afraid or terrified because of them, for the LORD your God goes with you; he will never leave you nor forsake you. (Deuteronomy 31:6)
This timeless message of courage is rooted in God's fidelity. While external threats ("them") might be formidable, the eternal and omnipotent God stands with his people. This promise isn't just about God's presence but his unwavering commitment — He will neither abandon nor forget His own.
16. I press on toward the goal to win the prize for which God has called me heavenward in Christ Jesus. (Philippians 3:14)
Paul's journey was marked by both external persecutions and internal spiritual growth. His focus remained undeterred, always aiming for the eternal reward in Christ. This "heavenward" call isn't just about afterlife aspirations but living a life on earth that's aligned with God's heavenly purpose.
17. Commit to the LORD whatever you do, and he will establish your plans. (Proverbs 16:3)
This wisdom literature offers a blueprint for success that's rooted in divine alignment. Instead of relying solely on human wisdom or effort, it encourages a partnership with the Divine. When our actions and intentions are committed to God, they're not just blessed but divinely orchestrated, leading to outcomes that align with God's perfect plan.
18. Commit your way to the LORD; trust in him and he will do this. (Psalm 37:5)
Committing one's way to the Lord is more than just a passive act, it's an active surrender, recognizing God's sovereignty over every aspect of life. This verse emphasizes a two-fold action: committing and trusting.
By aligning our desires, plans, and actions with God's will and placing unwavering trust in him, we open the door for divine intervention. The assurance that "he will do this" is a testament to God's faithfulness in fulfilling his promises and guiding those who seek His direction.
19. Whatever your hand finds to do, do it with all your might. (Ecclesiastes 9:10)
Life is fleeting, and opportunities are transient. This piece of wisdom from Ecclesiastes urges individuals to seize the moment and give their best in every endeavor.
Whether it's a task, a relationship, or a passion, the call is to engage with full intensity and dedication. It's a reminder that life doesn't offer guarantees for tomorrow, so one should maximize the present, pouring heart and soul into every task.
20. So do not fear, for I am with you; do not be dismayed, for I am your God. I will strengthen you and help you; I will uphold you with my righteous right hand. (Isaiah 41:10)
Fear and dismay are natural human reactions to challenges and uncertainties. Yet, this verse offers a divine antidote: God's unwavering presence. The promise "I am with you" is a powerful affirmation of God's proximity in times of distress.
Further, God doesn't just offer companionship, he provides strength, assistance, and upholds believers with his righteous hand. This imagery paints a picture of a God who actively defends, supports, and empowers his people.
21. With your help I can advance against a troop; with my God I can scale a wall. (2 Samuel 22:30)
David, the author, frequently faced overwhelming odds, from confronting giants to battling vast armies. Yet, his confidence wasn't in his own abilities but in God's supernatural assistance. This verse is a bold declaration of faith, asserting that with God's help, no challenge is too great.
Whether it's confronting formidable foes ("a troop") or overcoming towering obstacles ("scale a wall"), God equips and empowers believers to achieve the impossible. It's a testament to the limitless potential one possesses when aligned with the divine.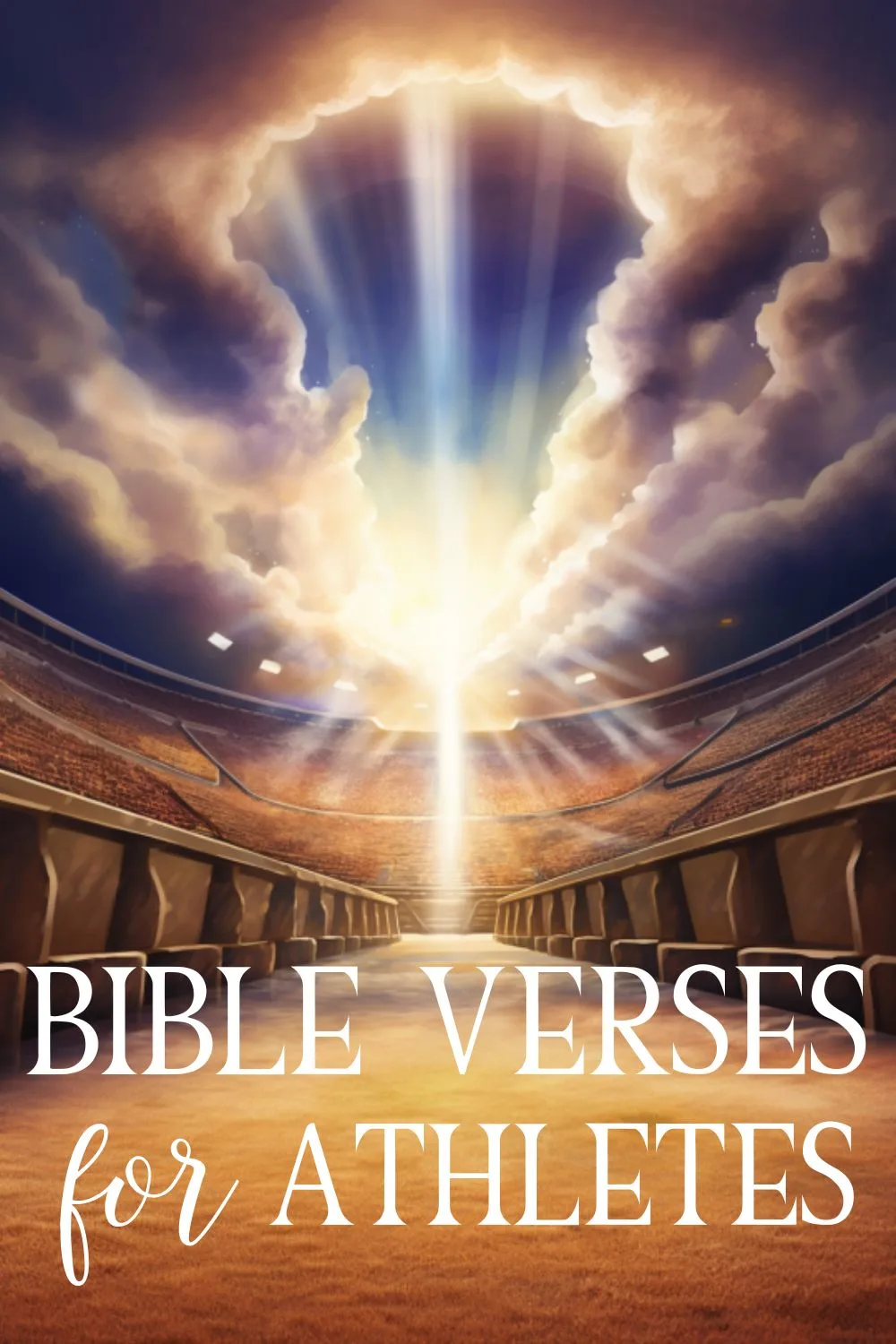 Looking for more inspiring Bible verses?