You can just call me the crazy cat lady! Maybe it's because I grew up on a farm and I played with kittens as much as Barbies. Or, maybe it's because my mother was a crazy cat lady who would take care of strays. Who knows, but I'm definitely one! Our sweet cat, Sadie, has been with us for about six years now. We got her as a kitten at a time when I needed a furry friend (after having spinal surgery). Animals are such good therapy! Anyway, she is one spoiled girl! In 2015, I shared a cat window perch DIY project that she still uses today! It's a cat perch that looks like a hanging basket, but is actually held up by brackets. Sadie still uses this window perch to bird watch and take cat naps in the sun! And, it's my most popular post over on Pinterest! So, I think it's safe to say I'm not the only crazy cat lady out there – ha, ha!! I'm bringing you this post from my archives for today's Home and Decor Encore!
Welcome to Home and Decor Encore
This week, Lori from The Stonybrook House is showing us how to plank a wall – easy and cheap! Cristina from RemodelaCasa has another wall treatment with a post on how to install DIY board and batten. Christy from Our Southern Home has tips for painting the wood trim in your home. And, Laura from Duke Manor Farm is showing how she updated a bird bath! To view each post, just click on the BOLD TITLE above each photo! And, remember to pin from the original blog post and not the photos on this page! But, feel free to PIN the image above that includes all of today's Home and Decor Encore Posts!
HYMNS & VERSES | CAT WINDOW PERCH DIY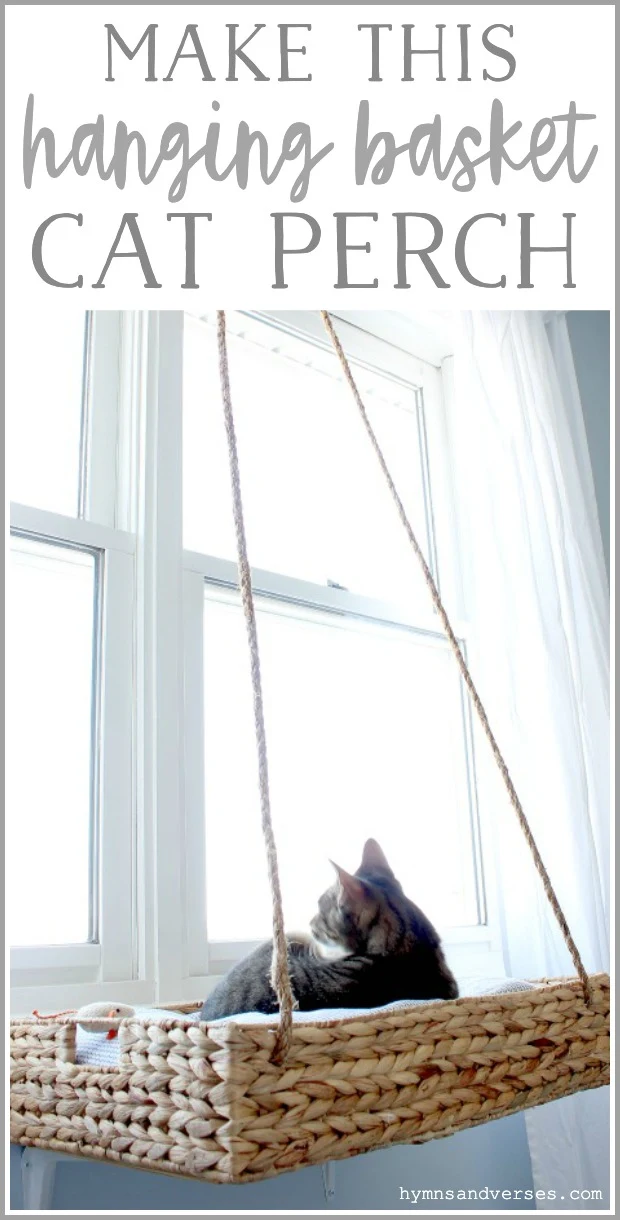 THE STONYBROOK HOUSE | HOW TO PLANK A WALL
DUKE MANOR FARM | BIRDBATH MAKEOVER
REMODELACASA | DIY BOARD AND BATTEN
OUR SOUTHERN HOME | TIPS FOR PAINTING WOOD TRIM