When you place an item under glass, it immediately draws your attention! You can make something ordinary appear magical by placing it under glass! This is especially true at Christmastime! Maybe because it seems like a winter snow globe! Today, I'm sharing some Christmas cloche ideas that I hope will inspire you to create your own magical glass covered display!
WELCOME TO HOME AND DECOR ENCORE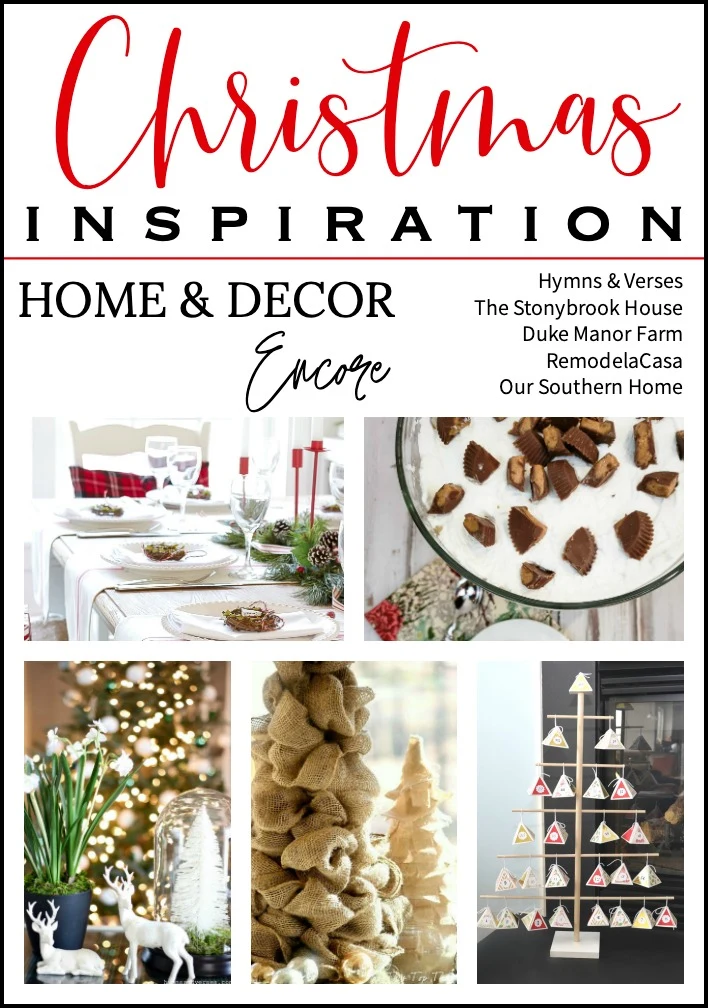 I originally shared this post in 2017, but I'm bringing it back today for this week's Home and Decor Encore! And, there are more great Christmas ideas today! Lori from The Stonybrook House is showing how to make a DIY Advent Christmas Tree. Cristina from RemodelaCasa has a beautiful holiday tablescape. Christy from Our Southern Home is sharing a favorite Christmas recipe. And, Laura from Duke Manor Farm has a fun DIY project! I hope you'll take some time to visit each one!
HYMNS & VERSES | CHRISTMAS CLOCHE INSPIRATION
THE STONYBROOK HOUSE | ADVENT CALENDAR TREE
DUKE MANOR FARM | BURLAP CHRISTMAS TREES
REMODELACASA | HOLIDAY TABLESCAPE
OUR SOUTHERN HOME | BROWN PEANUT BUTTER TRIFLE