Happy Friday! I hope you are all okay after the winter storm that has done so much damage all across the United States. Even though we're still having winter weather, now is the time to do some things to get ready for spring! For me, it lifts my spirits to work on a project for spring and it keeps my mind looking forward to warm spring days! But, it's also practical to get ready for spring now! That way, we're ready when spring weather does show up! For today's Home and Decor Encore, I'm sharing a post that I originally wrote in 2016 with ten DIY spring wreaths to make for your home.
I updated this post, but the wreaths themselves are timeless! There's a DIY spring forsythia wreath, a spring succulent wreath, spring door baskets, a tulip filled umbrella for the front door and more! Why not get ready for spring by making your own wreath or other front door decor this year instead of buying one at the store or reusing one that you've had for years! I'm going to pick up some supplies this weekend to make a new spring wreath for my front door! Why don't you join me!
WELCOME TO HOME AND DECOR ENCORE
There are some other great posts for this week's Friday edition! Lori from The Stonybrook House is sharing a DIY bar stool makeover. Cristina from Remodelacasa is sharing her gorgeous master bedroom makeover! Laura from Duke Manor Farm is sharing some fun spring flower shaped Rice Krispie treats. And, Christy from Our Southern Home has an upcycled table for the patio!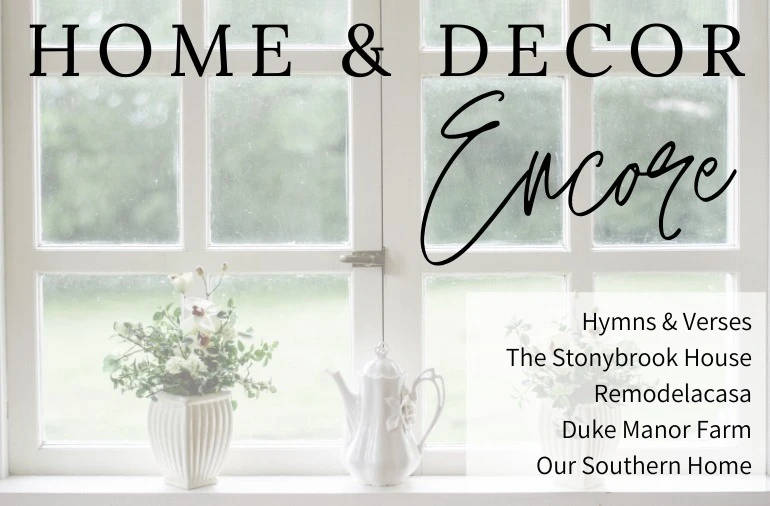 HYMNS & VERSES | DIY SPRING WREATHS FOR YOUR HOME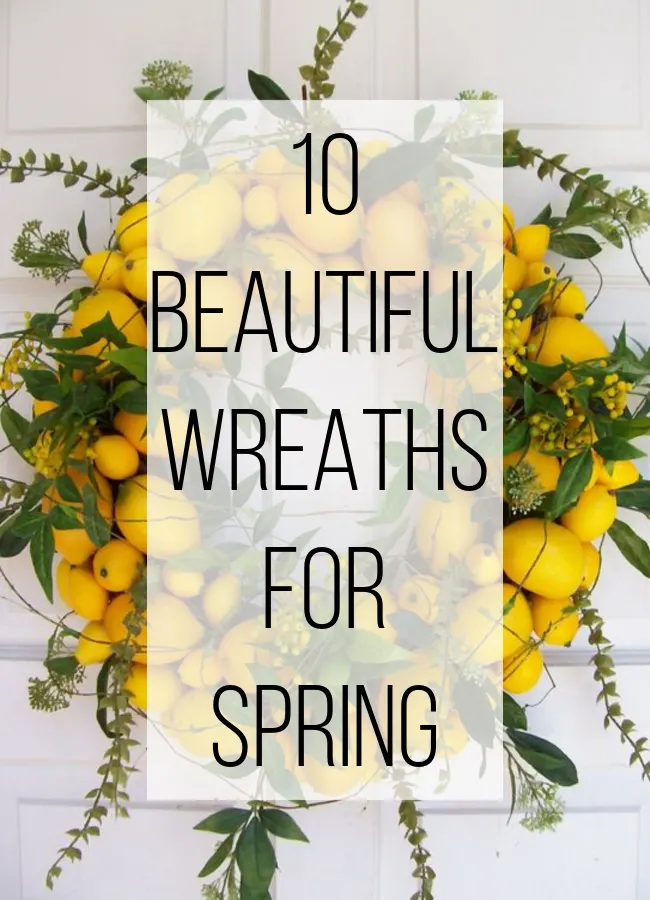 THE STONYBROOK HOUSE | EASY BARSTOOL MAKEOVER
DUKE MANOR FARM | EASY RICE KRISPIE FLOWER TREATS
REMODELACASA | MIDCENTURY MODERN MASTER BEDROOM
OUR SOUTHERN HOME | OUTDOOR UPCYCLED TABLE