Happy Monday! Do you struggle with finding affordable art for your home? Today, I'm sharing three sets of vintage botanicals that will make it easy and affordable to create a gallery wall!
I've had several gallery walls over my sofa in the living room, but most were eclectic in style. Below is a ski lodge gallery wall from Christmas 2015! This wall has everything from vintage mittens and skis to a homemade ski patrol sign!
And, here's an Autumn leaf gallery wall from my Fall Home Tour in 2017! This gallery wall was so easy to make. I used downloadable leaf prints that I printed on cardstock and attached them to the wall with pieces of washi tape. Do you recognize the french sofa here! This is how it looked with the original tobacco velvet before I reupholstered it!
This spring gallery wall is from my 2018 Spring Home Tour. It included the free printable with text from The Velveteen Rabbit.
Then, last summer I created a gallery wall behind the sofa with unique black and white macrophotography vintage prints. You can find them in my Free Printable Library under "Vintage" if you're interested.
For this gallery wall, I found some amazing 16″ x 20″ black edge frames that look expensive, but are anything but!!! I did purchase classic white photo mats for these frames with an 11″ x 14″ opening. And, then last fall, I changed out the photos to this collection of vintage fruit botanicals.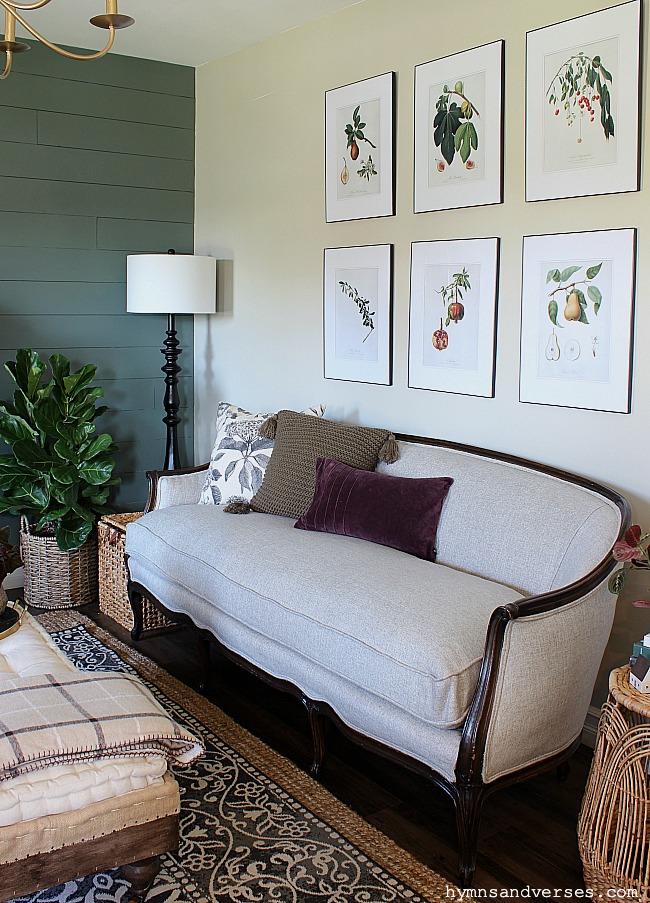 I made these fruit botanicals into an exclusive collection that is available free to my email subscribers! When you subscribe to get my blog posts in your email inbox, you'll receive a link for the vintage fruit botanical prints.
Then at Christmastime, I added two more frames with white photo mats to make the gallery wall larger. And, used these evergreen vintage botanicals that aren't just for Christmas, but work perfectly through the winter months!
The evergreen botanicals are also an exclusive collection of eight for my email subscribers.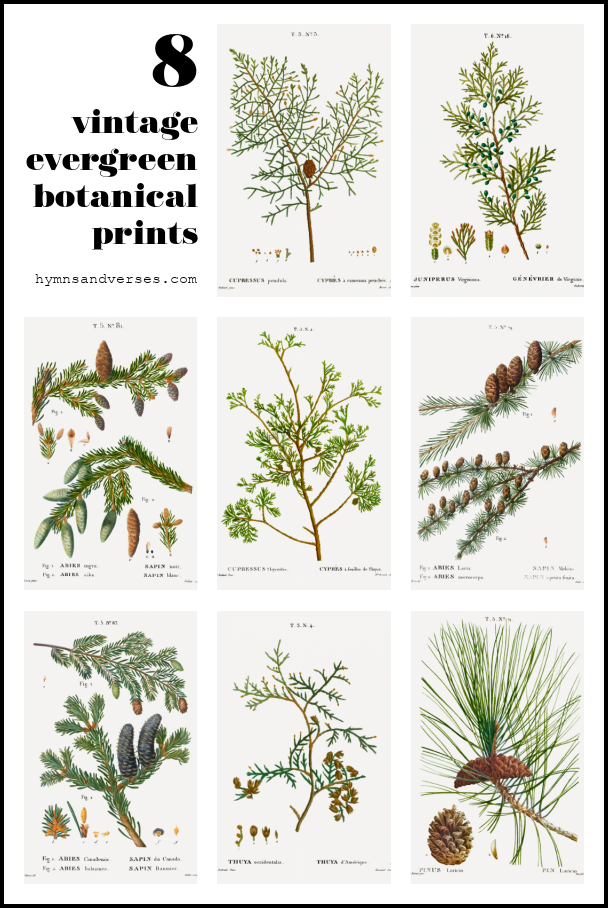 And, by now, are you wondering what is next for my gallery wall? I searched for quite some time and finally found some vintage botanical prints perfect for spring. These vintage bird botanicals are from the artist, Mark Catesby, and they date to the early 1700's. Once, again, this collection of vintage botanicals will be exclusive to my email subscribers.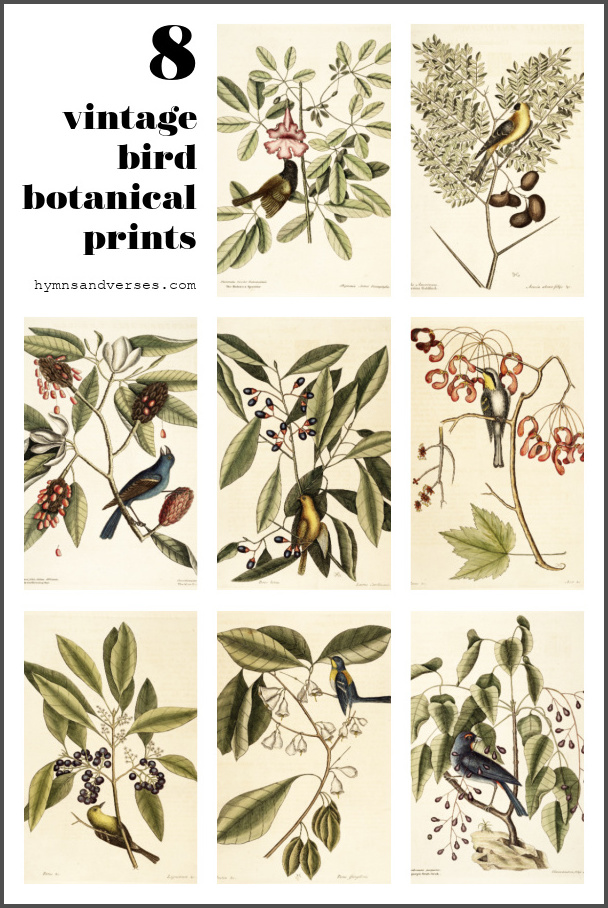 I always want to provide my email subscribers with something of value as a "Thank You" for following Hymns and Verses. If you are a new subscriber, you'll receive a "thank you" email from me with links to download all three of these exclusive vintage botanical collections: Fruit Botanicals, Evergreen Botanicals, and Bird Botanicals.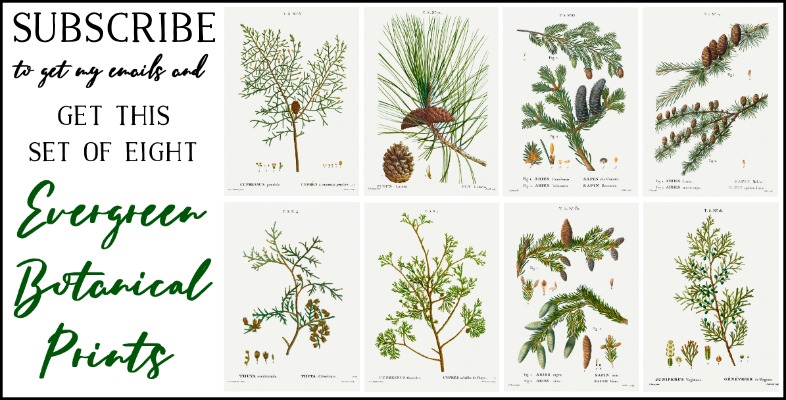 And, you might also like these posts about creating a gallery wall!
How to Make a Gallery Wall With Vintage Art