Today, I have a look back at eight summer porch looks from Hymns and Verses. I've decorated and shared my screen porch for the past eight years and have shared it here with you all those years. And, my porch is for sure a fan favorite!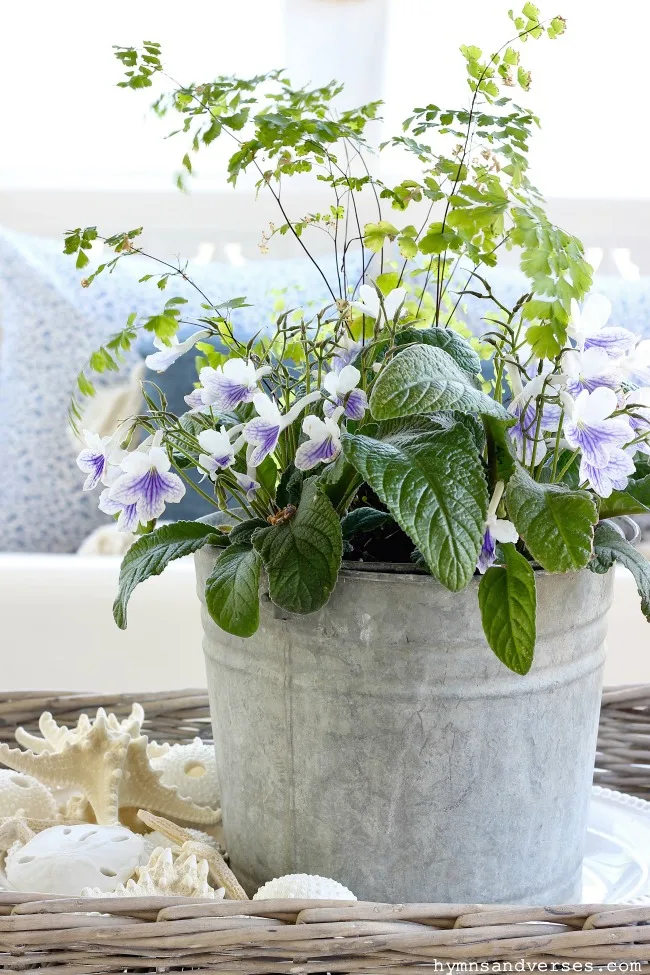 So, today I thought I'd take you through all of these looks before I debut my summer screen porch for 2022 on Monday! If you've followed me for a while, you know that I really love to change things up in my home. If I've done it before, I typically don't repeat it! And, that's true on my porch as well.
My style has definitely changed over the years and I definitely have favorite looks over these eight years. Maybe next year I'll take some of those favorite looks and combine them for an all new design using those combined elements? That would be fun!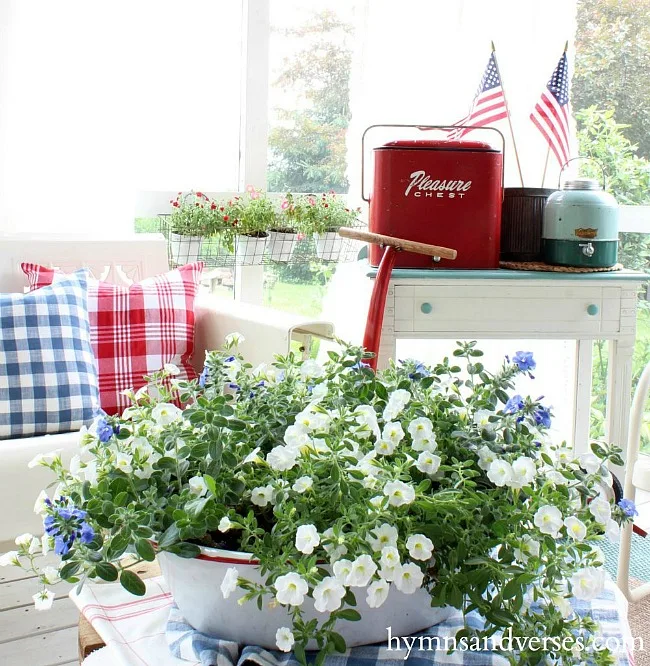 And, there were years that "in person" the design was great, but it just didn't photograph well because of the colors I used. More vibrant colors definitely photograph better, but in person the pastels were also beautiful. So, I hope you'll stop by this look back of porch designs that I updated to include last year's porch as well. I'm sharing it again for this week's Home and Decor Encore.
WELCOME TO HOME AND DECOR ENCORE
Just as a reminder, to view each Home and Decor Encore post below, just click on the BOLD Title above each photo. That will redirect you to the original blog post. And, be sure to PIN any ideas you want to save to your Pinterest Boards.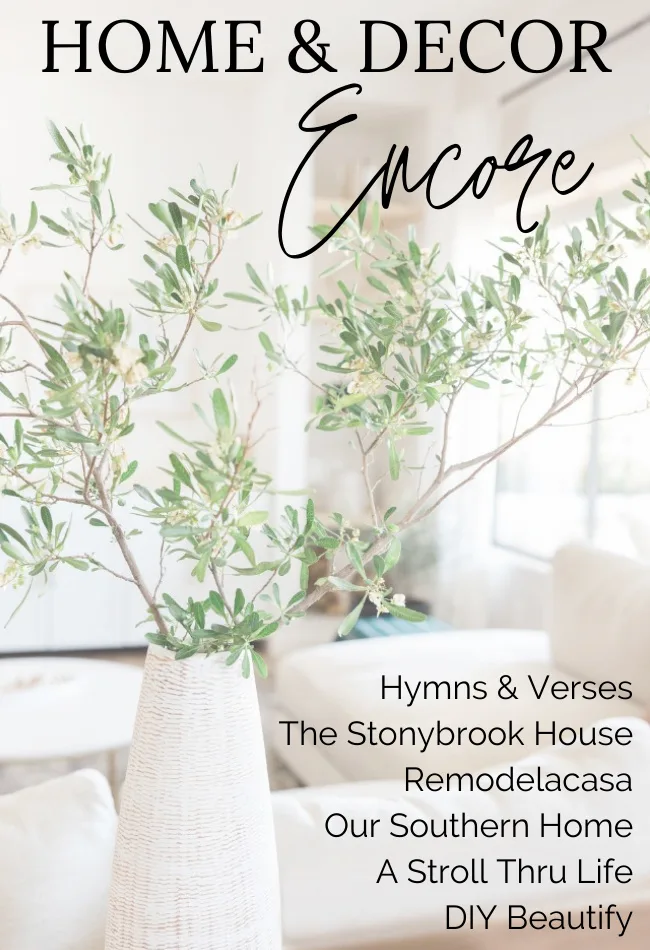 HYMNS AND VERSES | SUMMER PORCH DECOR THRU THE YEARS
THE STONYBROOK HOUSE | BLUSHING BRIDE BRIDAL SHOWER
REMODELACASA | EASY SUMMER DECOR
OUR SOUTHERN HOME | DECORATING CABINETS AND HUTCHES
A STROLL THRU LIFE | STUFFED BAKED ZUCCHINI