One of my first blog posts ever was to introduce a print that I created of The Doxology. When I first started the blog, my main purpose was to share items that I would be making to sell in my Etsy shop. Little did I know that the blog would become more than a means of advertising my Etsy shop! Even though I love to create new items to sell in the shop, there are times when I would much rather be sharing something new here with you! Over time, the Etsy shop has become secondary to the blog. And, probably at some point, the Etsy shop will close. But, for now, I still have some things listed there for sale and that money helps to supplement my blog income. The photo below is The Doxology print on 11 x 14″ white card stock.
The Doxology
One of the ways that I use to encourage people to subscribe to Hymns and Verses is to offer free printables every so often! First, who doesn't like a freebie! And, second, it's a way for me to do the kind of design work that I love!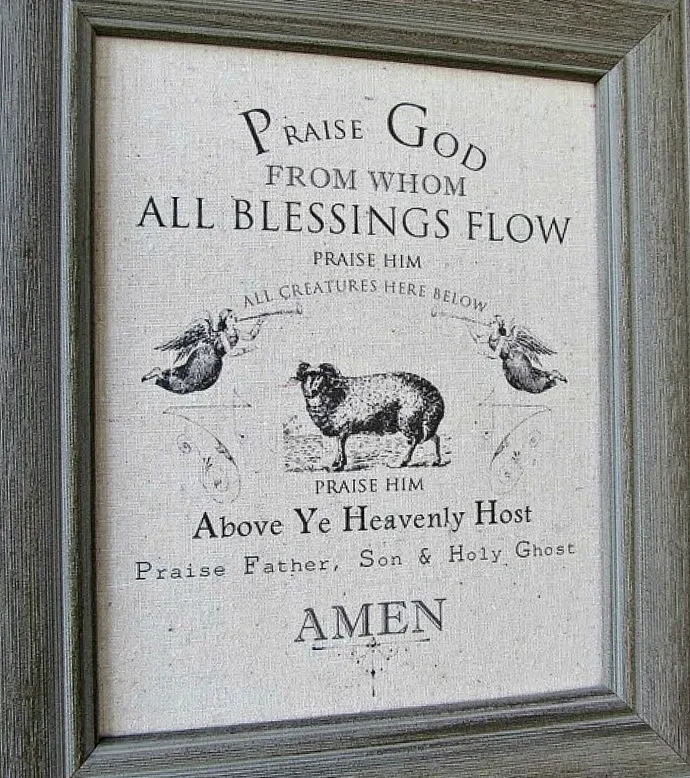 Today, I'm going to make that very first design, The Doxology, a freebie for you all! A way of saying Thank You for being the awesome followers of this little blog that you are! I sooooo appreciate each and every one of you!!! Thank you for opening my emails, thank you for the sweet comments, thank you for sharing my blog with your friends and family, thank you for pinning something you like . . . I could go on and on!
The Doxology was the first of a collection of Hymn Prints that I sold on Etsy. I initially printed these Hymn Prints on fabric, but I had so many orders for them on fabric that I was literally destroying my printer! But, these Hymn Prints do look especially nice when they are printed on a cotton canvas fabric or a cotton osnaburg fabric. Both of these fabrics are inexpensive and can be purchased by the yard at Walmart of JoAnn fabric. My friend, Karen at The Graphics Fairy has an easy tutorial that shows just how you can print on these fabrics from your home printer! You can find that tutorial HERE.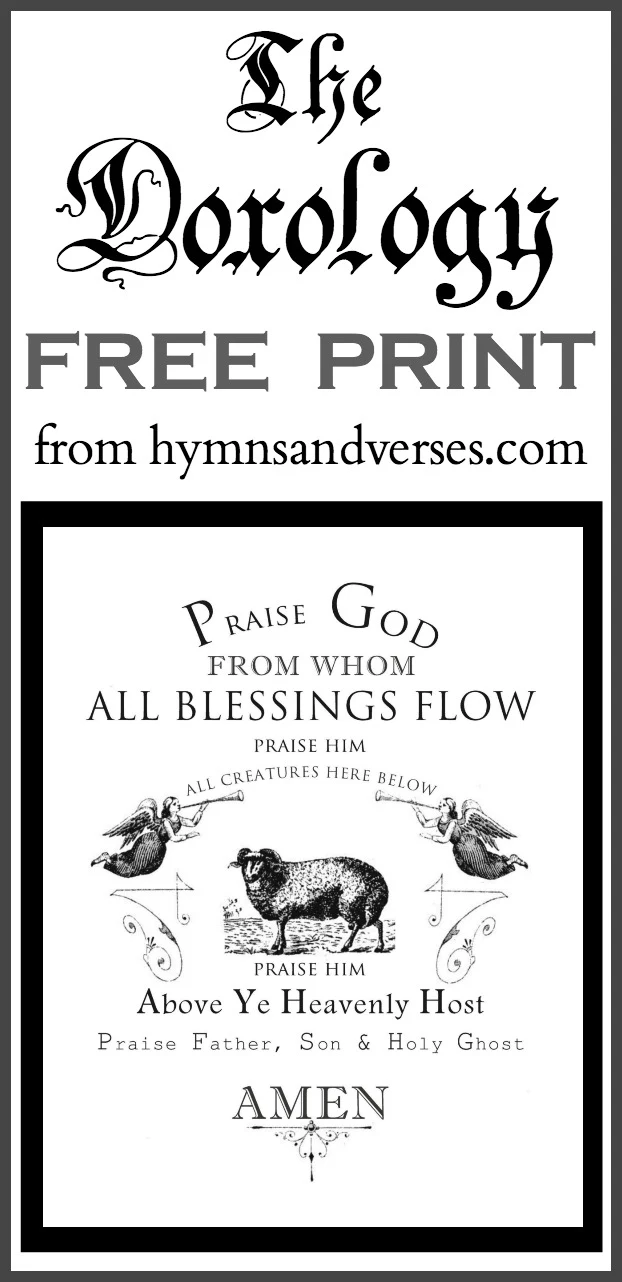 Even though I've designed a lot of prints over the years, this is still one of my absolute favorites. If you've purchased one from me, thank you! I really appreciate it! But, it's time to move it here to the blog as a freebie for my email subscribers.