Is it just me? Or, is June flying by for you too? In a little over a week we'll be celebrating Independence Day here in the United States! And, it's really snuck up on me this year! I don't' go over the top decorating for the 4th of July, but I do like to add some patriotic touches here and there. And, an easy way to do that is with some patriotic prints. And, today I'm sharing some free Independence Day printables that you can use to add some patriotic flare to your home!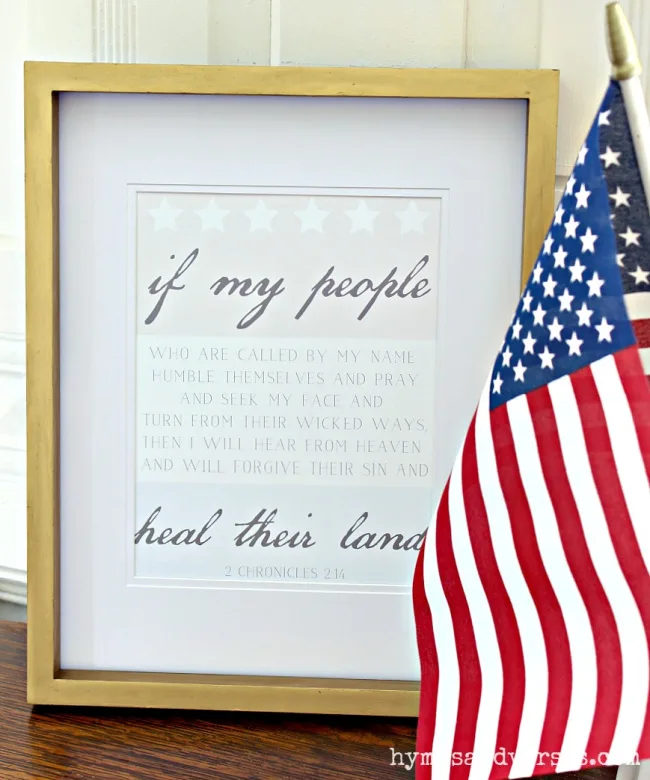 I originally shared two of these faith based prints in 2018. The one above featuring 2 Chronicles 2:14 and another that reads, "Blessed is the Nation whose God is the Lord." Psalm 33:12. And, I added a third print to the set with an American flag and the words to The Pledge of Allegiance. I'm sharing these three prints with you for today's Home and Decor Encore!
WELCOME TO HOME AND DECOR ENCORE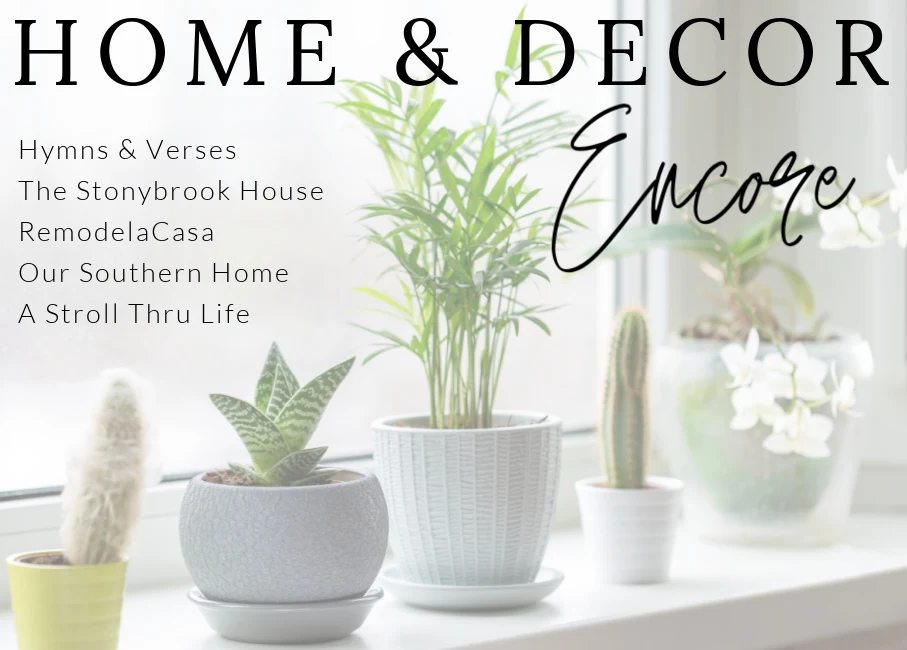 This week our entire Home and Decor Encore team decided to share all things summer with a nod to the July 4th holiday! There's lots of decorating inspiration and a yummy homemade salsa recipe that I can't wait to try! Because, what's a picnic without chips and salsa! I hope you enjoy all the ideas we shared this week to help you get ready for Independence Day!
As always, just click the bold title above each photo to visit that particular post. And, remember to pin from the original post and not from this page, so the pin directs to the proper post! We hope these ideas give your some inspiration for the upcoming Independence Day holiday!
HYMNS & VERSES | INDEPENDENCE DAY PRINTABLES
THE STONYBROOK HOUSE | HOW TO CAN SALSA
REMODELACASA | PATRIOTIC BEDROOM
OUR SOUTHERN HOME | SIMPLE PATRIOTIC PORCH
A STROLL THRU LIFE | 4TH OF JULY FUN