Christmas is over and I'm packing away all the decor! I wish the season lasted longer, but once Christmas day passes (and I've rested up from all the fun), I'm ready to clean it all up and put it all away! It's that New Year – fresh start thing! As I was packing things up, I kept looking at the "Go Tell it on the Mountain" sign – do I really need to put it away?
When I was planning my Christmas decor for this year, I tried to keep a lot of the decor more winter themed. That way, it can stay up longer through the winter months. My gallery wall is staying up through February and I'm keeping the tartan plaid pillows too (and, maybe even reindeer wool pillow)!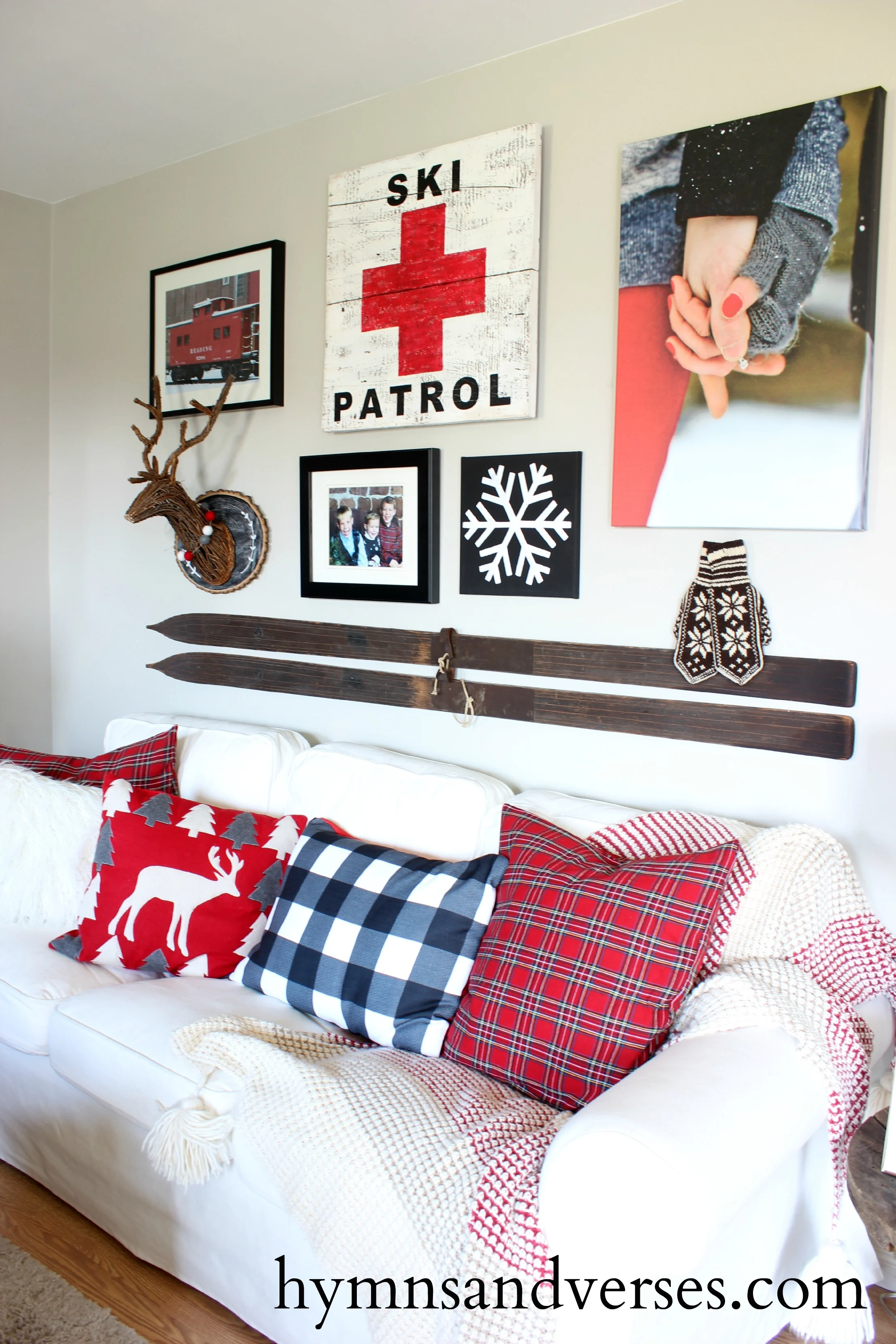 The sugar cones, antlers and wooden lanterns on the mantel will remain as well. The pine garland is gone, but I will keep the pom pom garland out!
And, then it was decision time for the "Go Tell it on the Mountain" sign. I'm just not ready to see it go. It may be a Christmas carol, but it's one where the message applies all year long! So, it's staying up for now!
I had so many reader's ask if I made the sign to sell – so I'm doing that too! The sign measures 24″ x 40″. The wood is stained with dark walnut and the words are hand painted in white. It sells for $130.
So, have you un-decked your halls yet? If not, how long do you leave everything up?
I'll be back tomorrow with a fun printable and easy decorating project for New Year's Eve!