Do you have a room in your home that doesn't get a lot of natural light? These rooms are already "light challenged", but there are ways you can make these spaces appear lighter and brighter. So, here are my tips to Brighten Up a Dark Room!
paint the walls and trim
The most obvious way to brighten up a room is with paint! Choose a light paint color for your walls! It's amazing how much brighter your space will look with a lighter shade on the walls and finish it off with bright white trim! Most of the walls in my home are painted with Revere Pewter from Benjamin Moore. It's a greige shade – looking gray in some lighting and more beige in other lighting. Below is a photo of this same color in my kitchen where it can look a little more beige. I'm not a fan of grays that lean to a blue or green tone, and that's why I love this neutral shade.
Regardless of the color you choose for your walls, make sure it's light and bright if your room doesn't get a lot of natural light. Test the paint color in multiple areas in each room, because paint can have a different look based on how much light that room gets. Also, look at the paint swatches at different times of day. For the white trim in my home, I use Benjamin Moore Simply White. It's a soft, warm white.
Light Colored Furniture
The next tip to brighten up a dark room is with your furniture. Choose lighter shades of upholstered furniture. When I began my blog, I had a dark green sofa. It was a good quality sofa and I liked the green color, but I really wanted to brighten up my living room. So, I sold that sofa and purchased an affordable option, the Ikea Ektorp sofa with a white slipcover. Here's a look at this space with the darker sofa.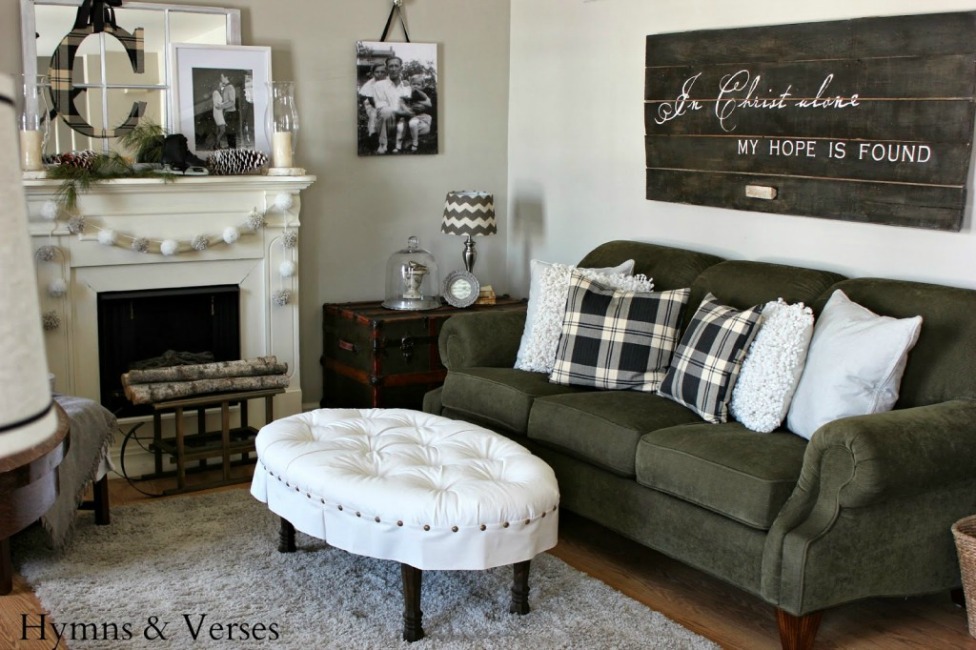 And, here's the same space with the white slipcovered sofa from Ikea.

I just love how it brightens up the room! Even my husband, the skeptic, couldn't stop saying how nice it looked and he even said "you were right" more than once!
Keep Accessories Light & Bright

Choose light and bright textiles for your space. Airy white curtains, artwork with white space, and light colored fabrics for your pillows make such an impact in a room!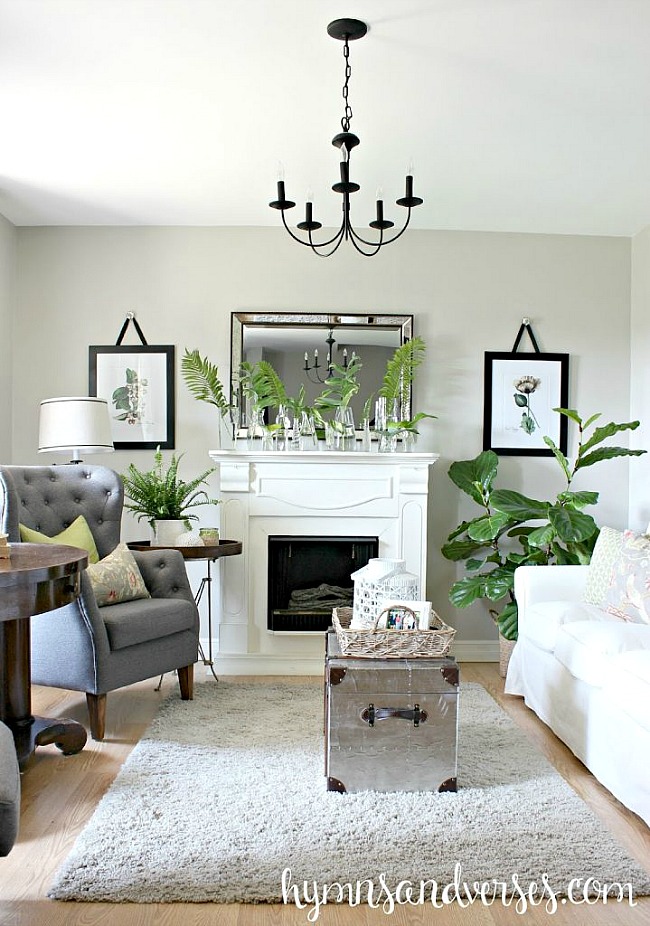 Paint a Piece of Furniture White
It's also okay to paint a piece of furniture white, or a lighter shade. In my living room, I painted the dark wood faux mantel in Simply White! I didn't want to paint my vintage library table or other wood pieces in my living room, so painting the mantel was an easy choice.

Add Flowers and Plants to Brighten a Space

Whether real or faux, adding plants to a space can really brighten up a space! If you're going to go with faux, make sure you get one that's as realistic as possible! I chose to get a faux fiddle leaf fig after killing many real ones! It just became too costly to keep buying real plants that only lasted six months! So, in that case, a realistic faux gives me the look I want for the long haul!

I hope these tips to brighten up a dark room helps you as you decorate your own home!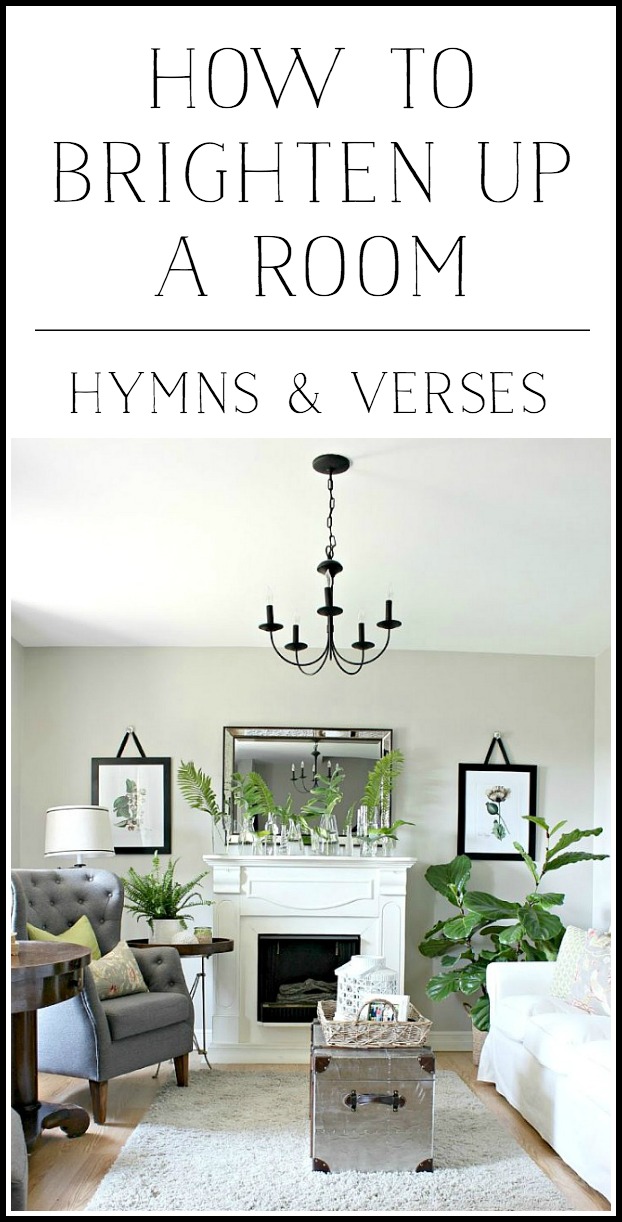 You might also like these posts: