If you've ever thought about wallpapering, but wondered if you could do it yourself; today's post is for you! It's about how to hang wallpaper?
Wallpaper is really having a moment in home decor right now! Wallpaper tends to rise and fall in terms of popularity. And, there's definitely a difference in styles each time. For instance, do you remember those wallpaper borders that were popular in the 80's and 90's? Oh my!
Right now, I'm loving wallpaper floral wallpaper designs with a vintage style. And, I've been thinking about a few wallpaper projects for my home! Below are some wallpapers that I'm loving right now!
*This post contains some affiliate links. Please see my full disclosure statement.

You can definitely hang wallpaper yourself, but you need to know a few things first. A few years ago I shared a post with my best tips for hanging wallpaper. And, I'm bringing that post back for today's Home and Decor Encore.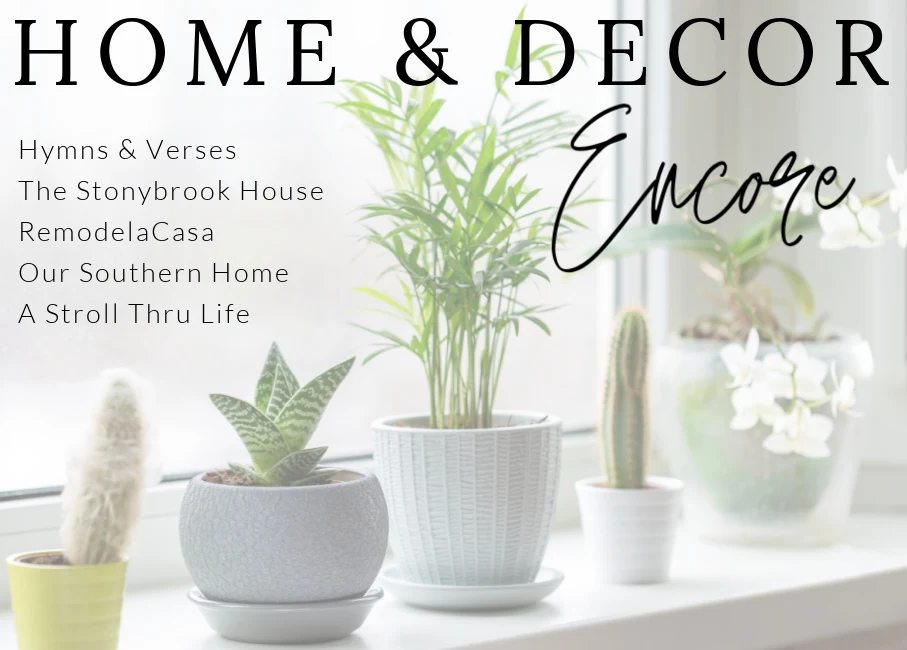 WELCOME TO HOME AND DECOR ENCORE
Each Friday my friends and I go into our blog archives and share older posts that we believe deserve a fresh look! We brush these posts off and update them as needed. Then, we share them with you for Home and Decor Encore! There's always something for everyone from recipes to DIY projects to home decor! And, this week is no different! To view each post, just click on the BOLD title above the photos below. And, remember to PIN from the original blog post and not this page. Thanks so much for your support of these posts each week! We all really appreciate your clicks and pins!
HYMNS & VERSES | WALLPAPER HANGING TIPS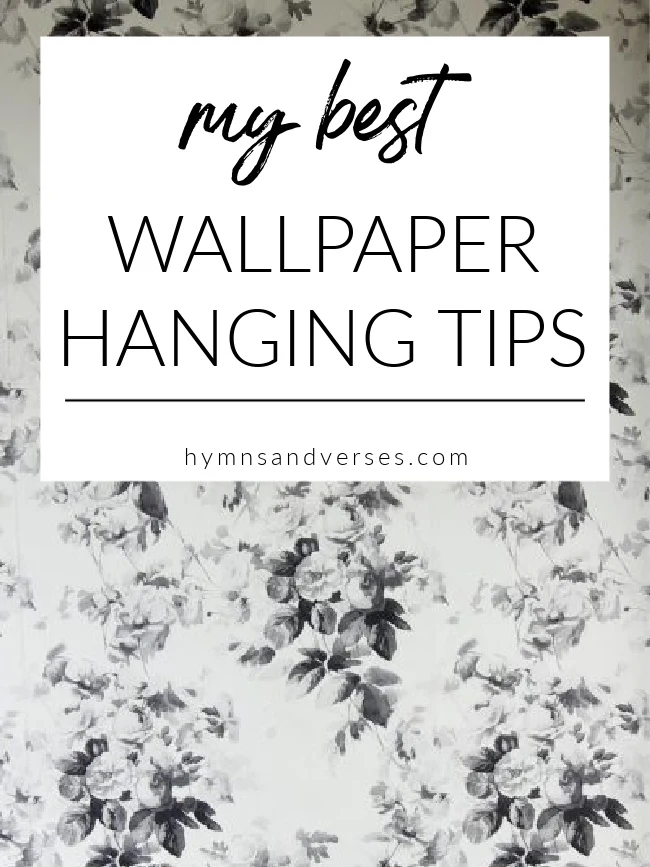 THE STONYBROOK HOUSE | HOW TO CAN JALAPENOS
REMODELACASA | VANITY MAKEOVER
OUR SOUTHERN HOME | PORCH CONSOLE TABLE MAKEOVER