Living in Lancaster County, Pennsylvania, is a treat. Seemingly on every road I travel, there are farm stands selling local produce. Right now it's peach season and the farm stands have them in abundance! Because of that, I associate August with peaches and specifically, peach desserts! And, there are so many terrific peach desserts! From the classic peach pie to peach cobbler and so many more! Today I'm sharing my peach ice cream recipe! It's the perfect dessert for a hot August day!
*This post contains affiliate links. Please see my full disclosure statement.
This recipe is so easy to make using an old fashioned ice cream maker like the one that I use, or one of the newer, countertop ice cream makers like the one below.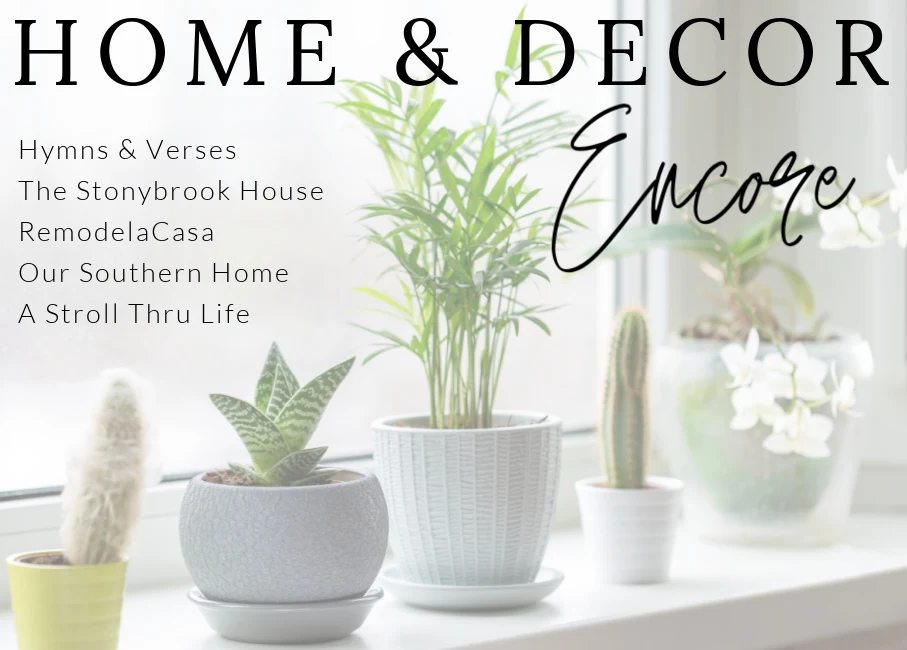 I originally shared this recipe in the early days of the blog and then updated it in 2019. And, I'm bringing it back today for this week's Home and Decor Encore! Home and Decor Encore is a weekly Friday feature where my blog friends and I share a blog post from our archives for our newer readers to see! There's always great variety in this Friday posts. This week there's a post sharing an easy way to update your kitchen cabinets, a creative hanging planter, fall ideas to plan now, and tips to hang drapes so they look custom. I hope you'll have some extra time this weekend to visit each one!. Just click on the BOLD title above each photo to visit the post.
WELCOME TO HOME AND DECOR ENCORE
HYMNS & VERSES | PEACH ICE CREAM RECIPE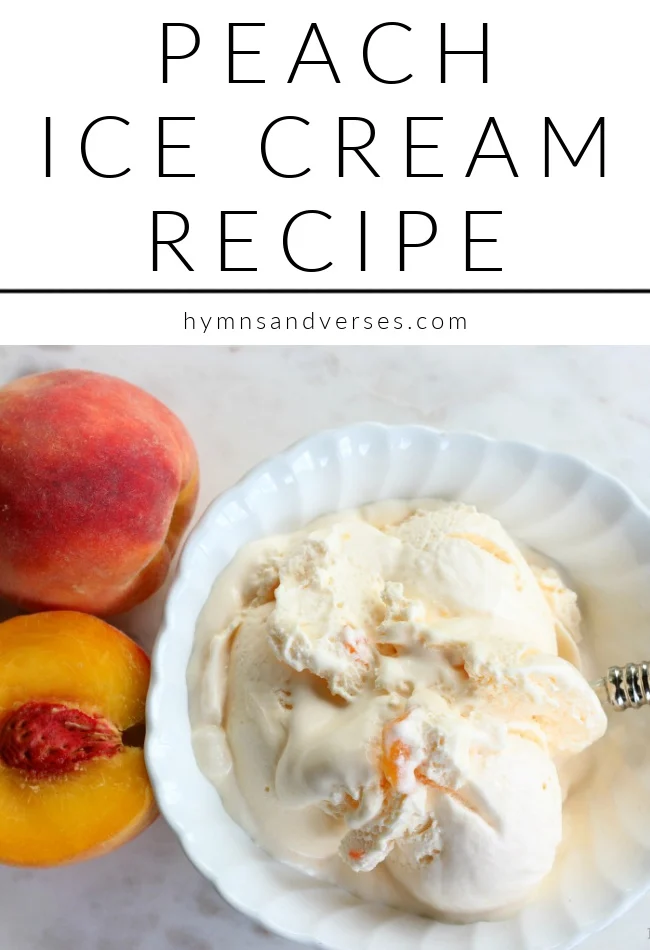 THE STONYBROOK HOUSE | STAINING KITCHEN CABINETS
REMODELACASA | DIY HANGING PLANTER
OUR SOUTHERN HOME | 100+ DIY FALL IDEAS
A STROLL THRU LIFE | HOW TO HANG DRAPES SO THEY LOOK CUSTOM