Happy Friday, friends! Today, I'm going to show you how to make a DIY pennant banner! These pennant banners are so easy to make and they are No Sew! And, here's the best part! If you have worked with fabric at all, you know that when you cut it, it will fray! But, these banners will not fray, even if you hang them outside in the windiest of conditions!
I'm sharing this DIY project that I originally shared back in 2016! I used this banner on my patriotic screened porch! I kept the banner hanging on the porch all season and it passed the fray test with "flying colors" (ha, ha)! It was exposed to northeast thunderstorms and it held up so well! So, if you have an event and want to create a one-of-a-kind banner using fabric, this post is for you!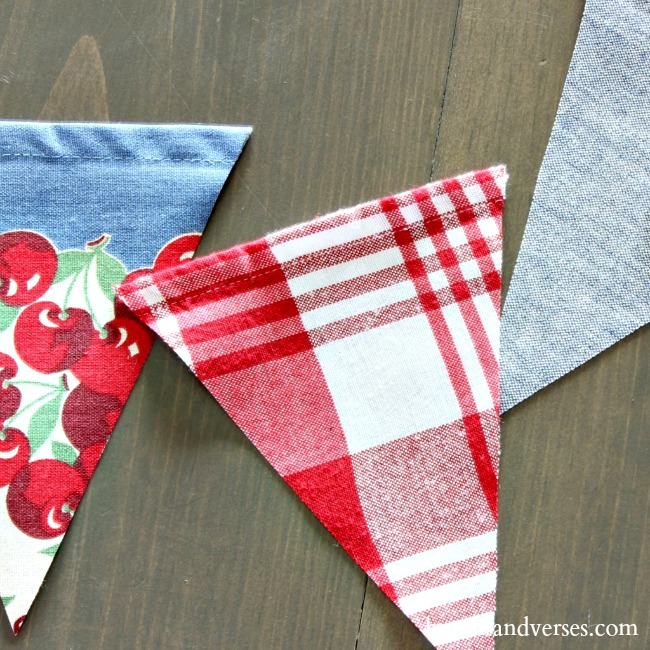 I also share tips for sourcing seasonal fabric to make your DIY pennant banner. This is such a fun project for summer picnics and other get togethers! Since we weren't able to gather last summer, I think it's all the more special and reason to celebrate this summer! So, visit my post for today's Home and Decor Encore to make a DIY pennant banner for your summer celebrations!
WELCOME TO HOME AND DECOR ENCORE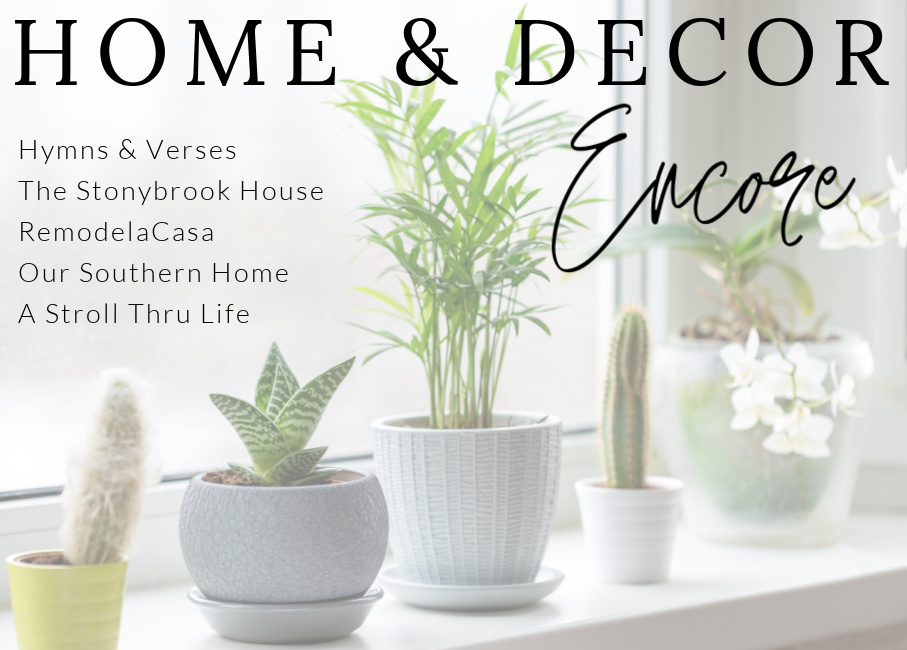 This week's Home and Decor Encore posts are diverse and unique! Last year's wedding season was a heartbreaking for many brides. But, this year there are so many happy couples celebrating! And, Lori from The Stonybrook House has such an amazing DIY brooch bouquet. If a bride is looking for something unique, this is it! Designer/builder Cristina of RemodelaCasa is sharing a DIY garage organization charging station for all those battery operated hand tools! Christy from Our Southern Home has a yummy looking grilled chicken salad that is perfect for the hot summer months when you just want something light and fresh! And, Marty from A Stroll Thru Life has an amazing cleaning hack that you will not believe! So, take some time today or this weekend to visit them all!
HYMNS & VERSES | DIY PENNANT BANNER
THE STONYBROOK HOUSE | HOW TO MAKE A BROOCH BOUQUET
REMODELACASA | GARAGE ORGANIZATION CHARGING STATION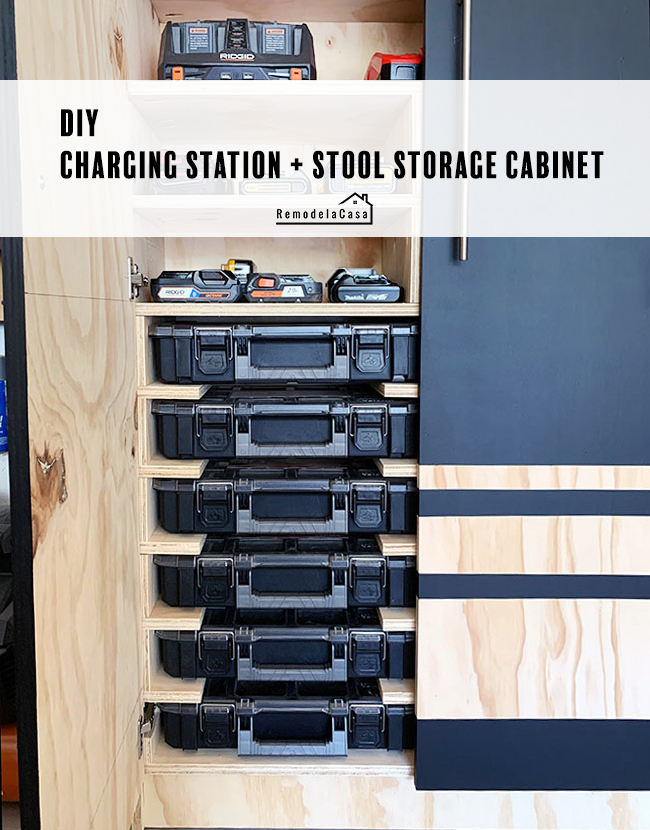 OUR SOUTHERN HOME | LEMON & HERB GRILLED CHICKEN SALAD
A STROLL THRU LIFE | TIP FOR CLEAN SHOWER DOORS