Who's ready for Spring? I'm here today to show you how to make a paper bird to add to your spring decor! These paper birds are easy to make and they add a touch of whimsy to a flowering branch!
For the past week, I've been awakened by my cat telling me she wants to go out on the porch to watch the birds! The birds are most definitely chirping away each morning and a real sign that Spring is near! Spring and chirping birds go hand in hand! So, today I'm going to show you how to make a paper bird to use in your spring decor!
*This post contains some affiliate links for your convenience. Please see my full disclosure statement HERE.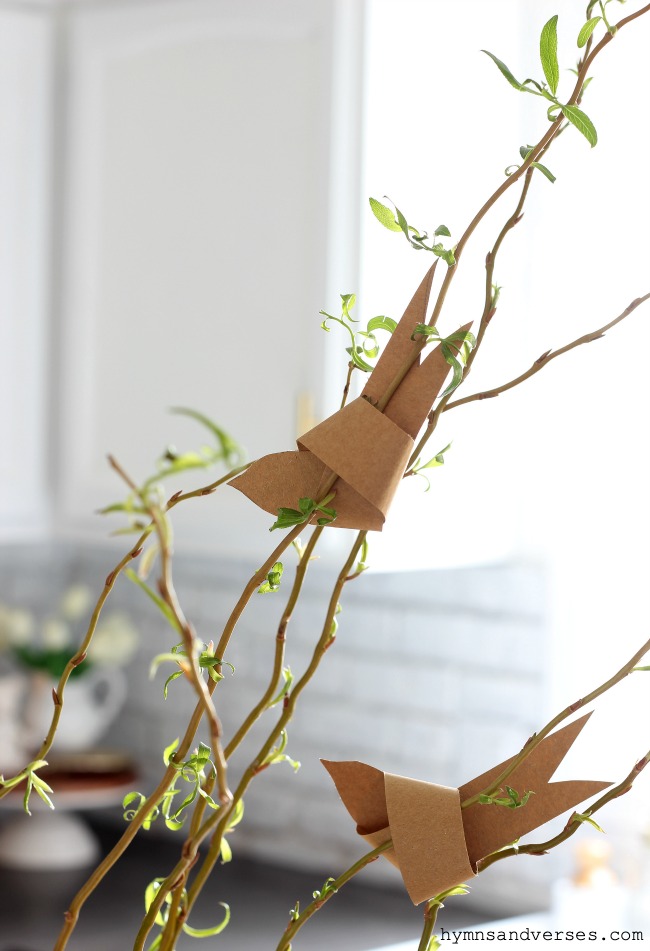 Here's what you will need to make one or several!
Supplies
Paper
I used a kraft paper card stock that I had on hand. Cardstock paper would be preferred to a light weight paper
Scissors
First, cut your paper into 1 inch x 11 inch strips. I standard sized piece of paper will make 8 birds. I used my Fiskar's Paper Cutter to cut the strips.
Then, tie a loose knot with the paper strip. See the photo below.
Now, use your scissors to cut the head and tail for the bird as shown.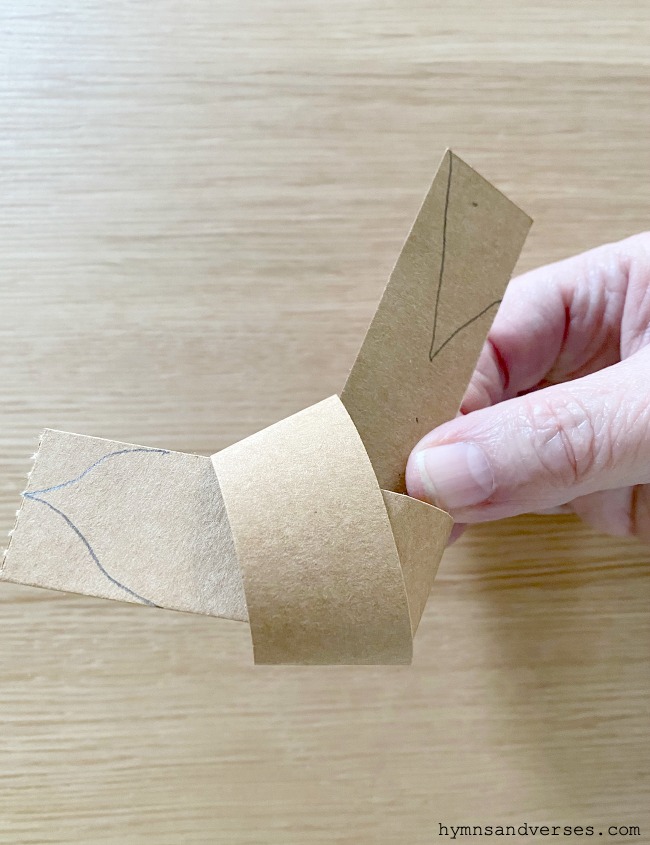 How simple was that! And, aren't they adorable woven through a branch! You could force some Forsythia or cherry branches indoors and slide these sweet birds onto the branches. I picked up these willow branches from the grocery store and placed them in my Grace and Gratitude Pitcher from Mary & Martha.

You could also nestle a paper bird into a faux or real bird's nest.

Or, gather another twig from the yard and make a wall hanging with several paper birds! And, another idea would be to use these paper birds as place cards for a special meal like Easter or Mother's Day. Just write the name on the tail of the bird!

These paper birds definitely have a Scandinavian look to them and are a great Hygge craft! So, gather some friends for a craft day and make these paper birds for your spring decor!

I hope you enjoyed this little spring craft!
Here are a few more spring crafts you might enjoy!
Glittered Music Sheet Easter Eggs