Today, I thought it would be fun to share all of the Hymns and Verses Christmas decor through the years! I began my blog in 2012, but 2013 was my first year to share a full Christmas tour. There have been many looks as my personal style has evolved. And, you'll definitely see how I have used some pieces year after year! This post doesn't have a lot of words, it's mostly images. And, there are a lot of images from Christmas 2013 through 2019! Each year has a highlighted title that is linked to the original Christmas tour blog post. I'm sharing this Hymns and Verses Christmas extravaganza as part of today's Home and Decor Encore! I hope you enjoy seeing all of the Christmas looks that I've shared in the past!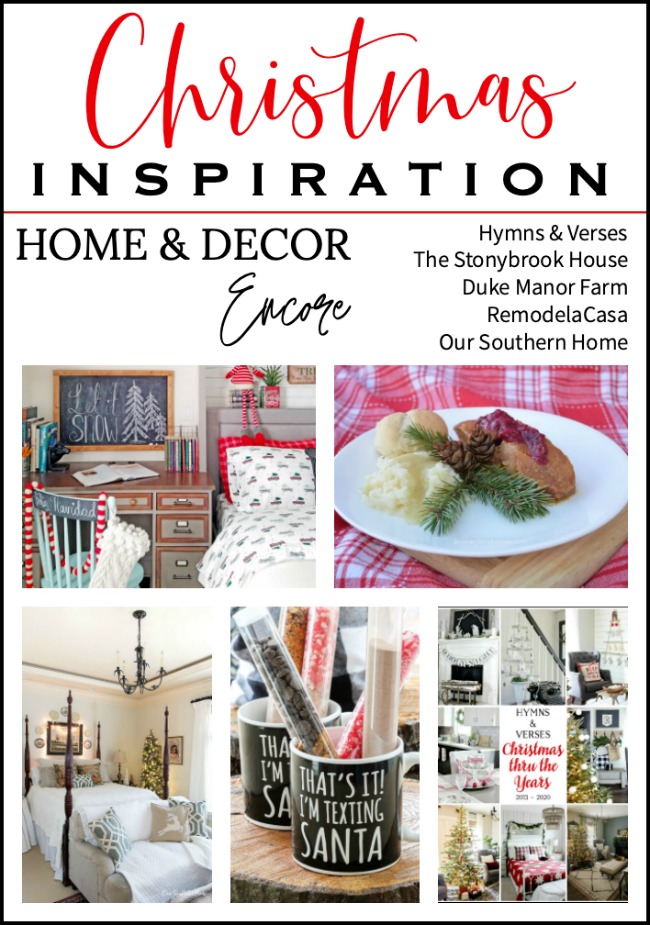 Of course, there's more great Christmas content that my friends are sharing this week! Lori from The Stonybrook House has a family recipe for Christmas ham that sounds so good! Laura from Duke Manor Farm has a fun gift to put together for a school bus driver, mail carrier, church friend, teacher, etc. Then there are two beautiful rooms decorated for Christmas! Cristina from RemodelaCasa is sharing a teen boy's room at Christmas. And, Christy from Our Southern Home is sharing her beautiful master bedroom. As always, a great variety of Christmas inspiration! I hope you take some time to visit each one!
WELCOME TO HOME AND DECOR ENCORE
HYMNS & VERSES | CHRISTMAS DECOR THROUGH THE YEARS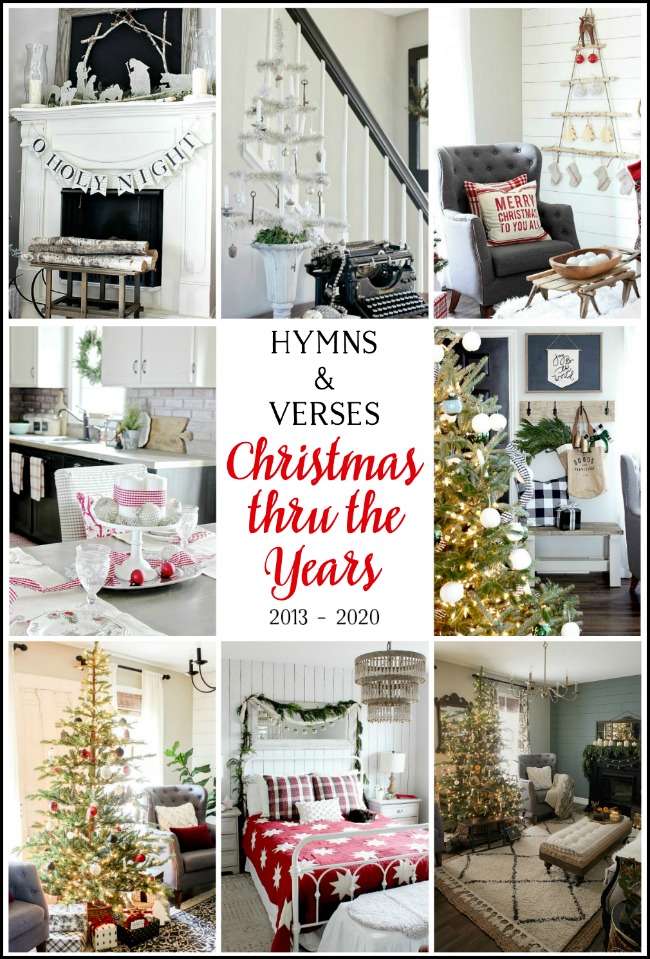 THE STONYBROOK HOUSE | DELICIOUS MAKE AHEAD HAM RECIPE
DUKE MANOR FARM | HOT COCOA AND MUG GIFT IDEA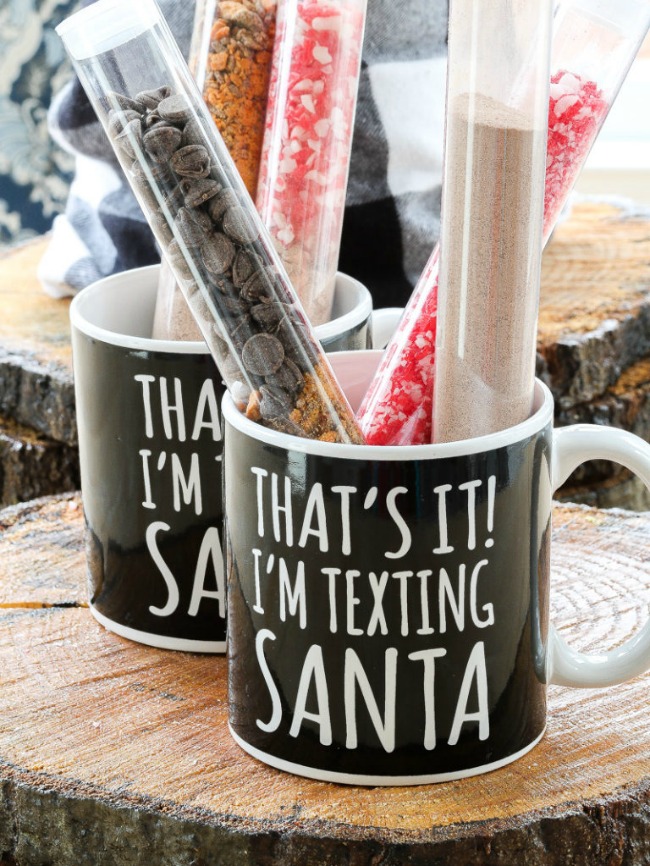 REMODELACASA | CHRISTMAS BOY ROOM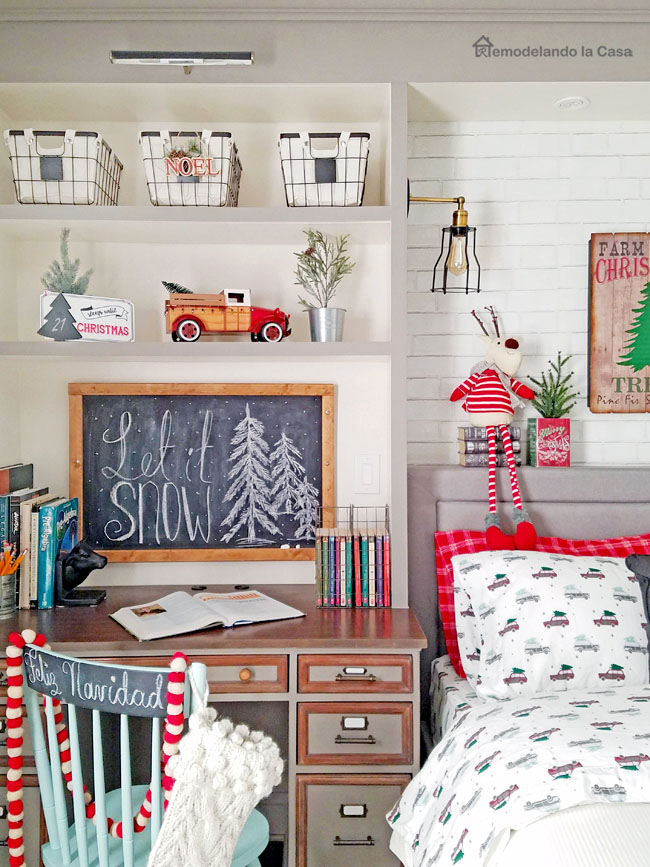 OUR SOUTHERN HOME | CHRISTMAS MASTER BEDROOM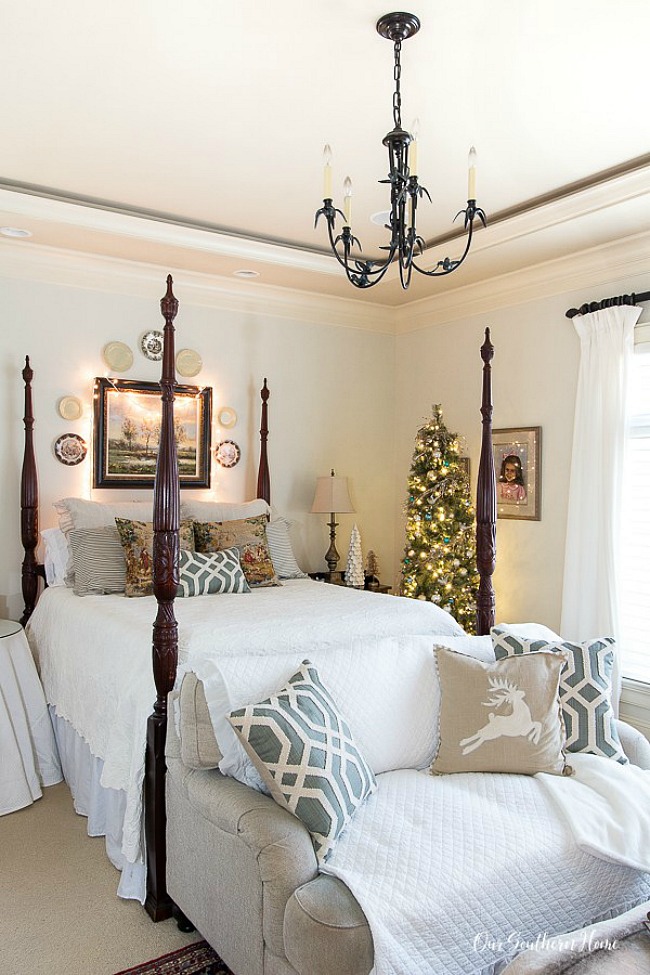 Thanks for stopping by today for this week's Home and Decor Encore! I hope you've found something here that will inspire you this Christmas! Stop back next week for more inspiration for the holidays!