Have you seen the lavender topiaries at your local Costco? Oh my goodness – I went in a day last week and it seemed like almost every customer had a lavender topiary full of blooms bopping along in their carts! I quickly found the rack full of these beauties and put it in my cart – they are $18.99. I stood their thinking – where am I going to use this? Should I get another? At that moment, I was thinking I would use the topiary outdoors, and I didn't really know where I would even put one – but decided I would find a spot.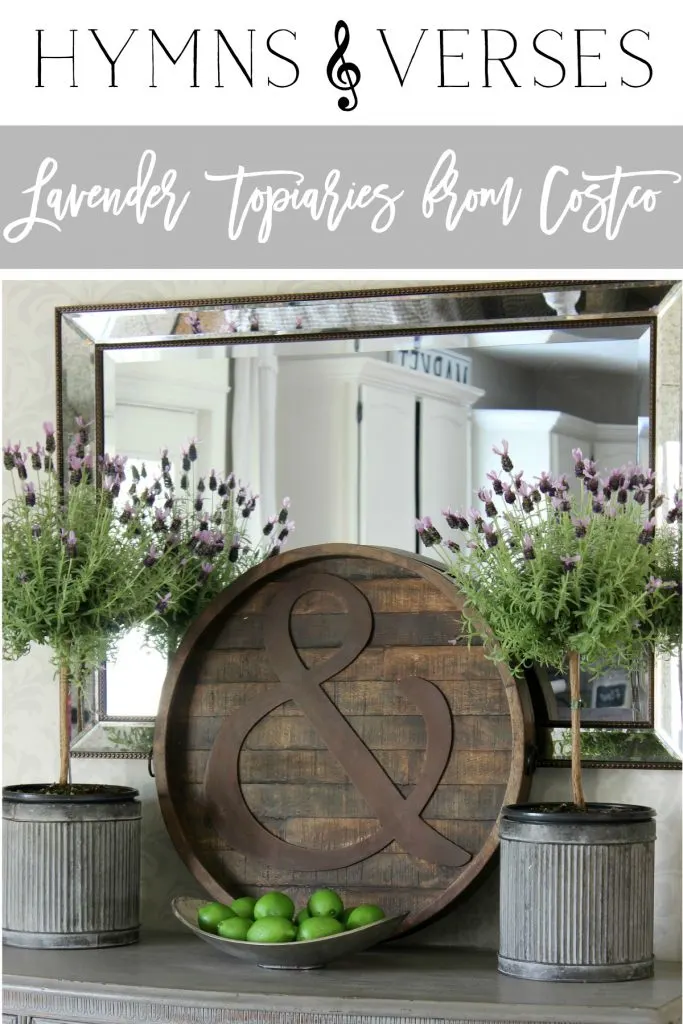 Then I got to the checkout and the guy checking me out said that so many people had been buying these lavender topiaries, and he wouldn't be surprised if they didn't sell out quickly. He also mentioned that these lavender topiaries are particularly good indoors – lightbulb moment!!!! Indoors – I can use these indoors? Well that just changed everything!
Now the smart thing would have been to go right back into Costco and grab another lavender topiary – right! But, trying to be frugal, I decided I would take the one topiary home and see how it would look in my dining room. Of course, it looked fabulous! But, I didn't feel like driving back to Costco that day and decided I would just go back the next day at opening to get another one.
So, the very next day, I got to Costco about 10 minutes after they opened. I rushed into the store and made a bee line to the place where they had the topiaries – only to find one lonely, crooked trunked, lavender topiary left on the stands! Seriously . . . why didn't I go back in the day before! Then two ladies saw me standing there full of utter disbelief and said – "I just saw a lady fill her cart with what was left"! Well, that just made it all worse! I stood there and thought – what can I do? I NEED another lavender topiary!!! So, what's a girl to do, but call the next closest Costco to see if they have any lavender topiaries at their store! I quickly called the Harrisburg location – the next closest location for me – just an hour's drive and totally worth it to get another topiary. They answered the phone and told me that they had just gotten a shipment! I was elated! A drive was now the new plan for my day – forget the "to do" list! I was on a mission!!!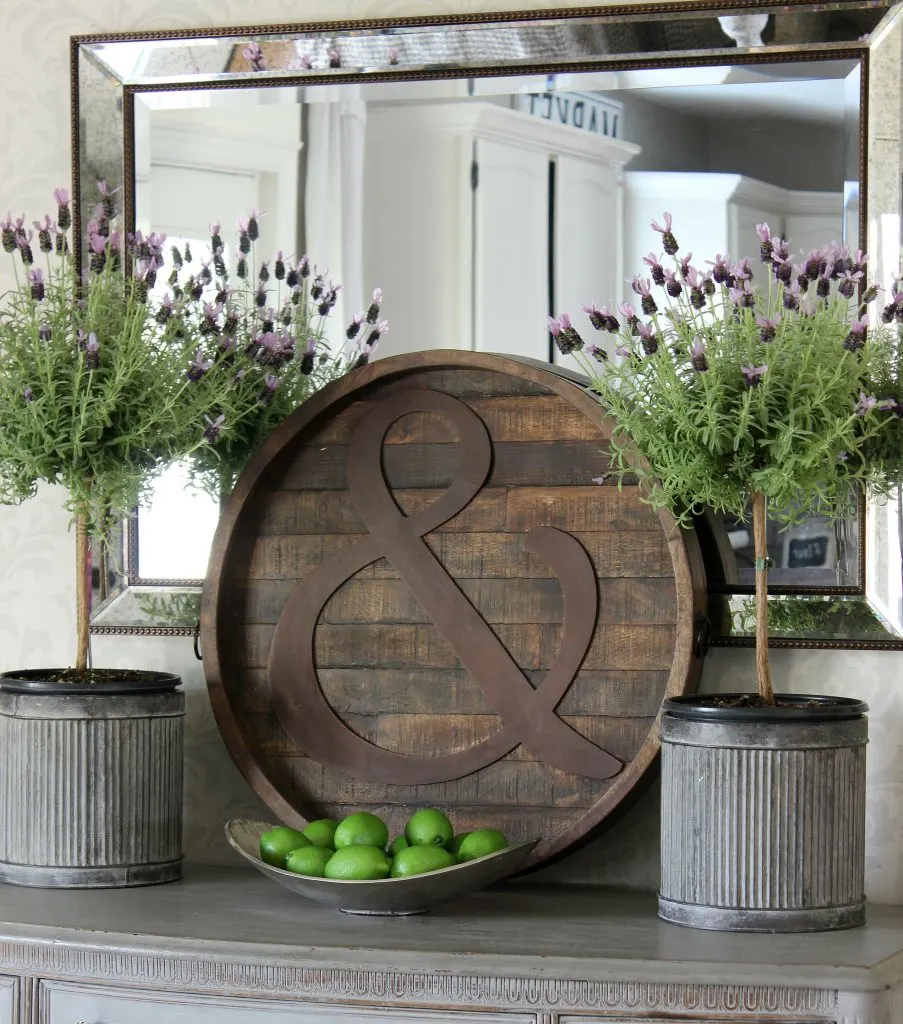 We used to live in the Harrisburg area, so I'm used to the drive and it was actually very fun to see how my old neighborhood has changed over the years! When I got to the store, I ran in, quickly put another topiary into my cart, went to the checkout, and then drove back home! Whew – so relieved!
My dining room gets a good amount of sun in the morning, so my hope is that I can keep these beauties alive through the summer, but if I have to move them outside, I will. Thanks for stopping by today to hear about my lavender topiary escapade! Just another day in the life of a home decor blogger! If you like the Ampersand Tray, you can find it HERE.
If you liked this post, please share it on your social media using the buttons below! And, here are a few most posts you might like reading over the weekend!
Graduation Party Chalkboard Printable
Great Teacher Appreciation Gift
Sharing today at: