Today's DIY project, a Message Center made from an old door, is one of my first DIY projects here on the blog. It was originally posted in August of 2013 in my second year of blogging. I had picked up an old door from a local shop and used it to make a family message center to help keep our busy family of five organized.
At that time, I still had all three boys living at home! It was a busy time with lots school projects, sports and other activities, and more! It was a lot to stay on top of and I needed something to help keep it all together!!! But, I also wanted something that would fit into my decor, which was much more of a cottage style then! I wanted to share this post with you because it's still one of my all time favorite projects from the blog! I used it so much over the years and it really isn't a hard DIY to pull together! Be sure to click the BOLD link below with my photo to see this project!
Welcome to Home and Decor Encore
It's Friday, and that means it's time for some fresh ideas from the Home and Decor Encore Team! My blogging friends and I are sharing some of the top posts from our blog archives! We've all been blogging for quite a few years and most of our newer readers have likely missed some great content from the early years! So, we're breathing new life into these posts by sharing them with you today!
In today's posts, Lori of The Stonybrook House shows you how to make DIY chalk style paint, Laura from Duke Manor Farm shows how she brought new life to 14 year old chairs, Cristina from RemodelaCasa is showing us how to recover chair seats, Christy from Our Southern Home is sharing how she updated a table on her porch, and my post showing you how to make a family message center with an old door. To view each post, just click on the BOLD TITLE above each photo! And, please pin from the original blog post and not the photos on this page!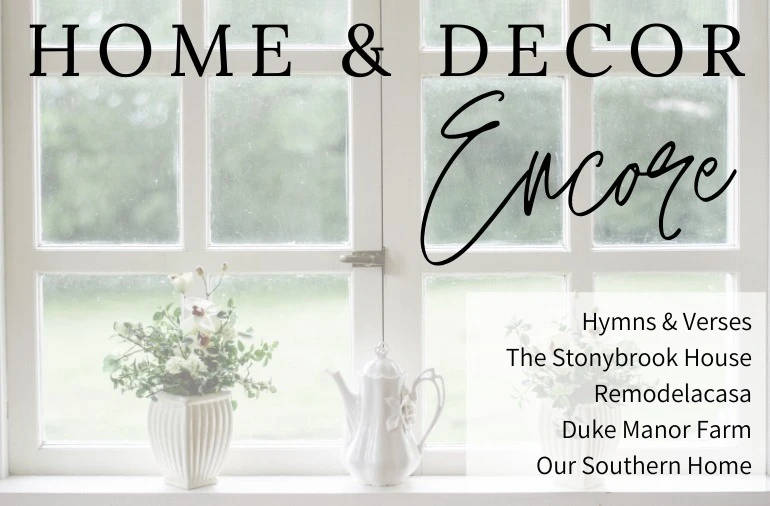 HYMNS & VERSES | MESSAGE CENTER FROM OLD DOOR
THE STONYBROOK HOUSE | DIY CHALK STYLE PAINT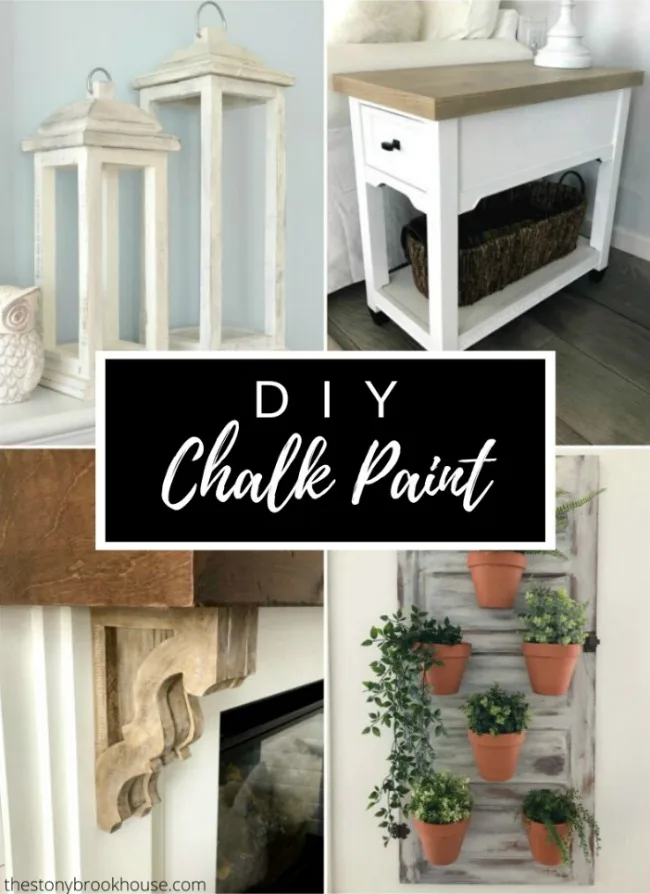 DUKE MANOR FARM | BRING NEW LIFE TO 14 YEAR OLD CHAIRS
REMODELACASA | HOW TO RECOVER CHAIR SEATS
OUR SOUTHERN HOME | PORCH TABLE MAKEOVER
Please take some time to visit each post! We really appreciate each and every visit to our blogs! And, if you have extra time, leave a comment! Thanks so much!