Brighten up the table when you bring out these Pennsylvania Dutch Red Beet Eggs. With a wonderful sweet yet tangy taste, these super easy eggs are the perfect thing to make for your upcoming Easter feast and spring gatherings.
These pinkish purple Pennsylvania Dutch Pickled Eggs are similar in appearance to a deviled egg or some hard-boiled eggs except the coloring of the egg white is different. They're extremely popular in Amish country and for good measure, they're delicious and beautiful!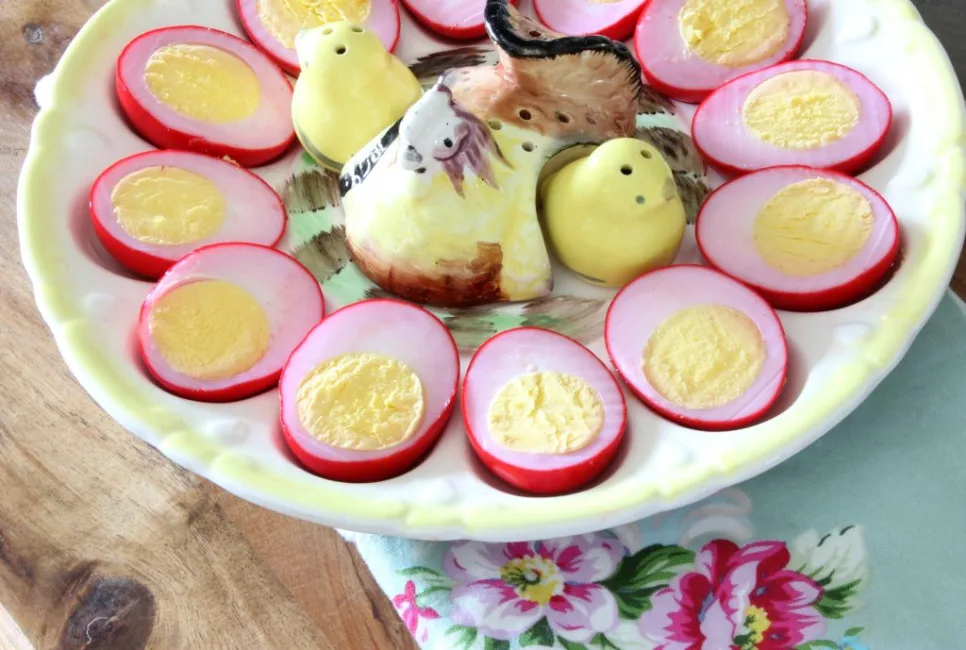 What are Red Beet Eggs?
Red Beet Eggs are a delicious traditional Easter treat made from eggs that have been boiled and then soaked in a brine solution with red beets. The result is a marbled effect of vibrant pink and whites throughout the egg's interior. This Easter delicacy takes some time to make, but it is well worth it – Red Beet Eggs are rich in flavor and have a soft, creamy texture. Whether served as a snack or part of an entrée, these eggs always add a pop of color and flavor to any spread!
Why You'll Love This Recipe
They're fun, festive, and unique looking with a truly incredible color
Great for holidays, parties, gatherings, and simple enough for everyday snacks
While they require a few days to really develop the flavor from pickeling, they're worth the wait!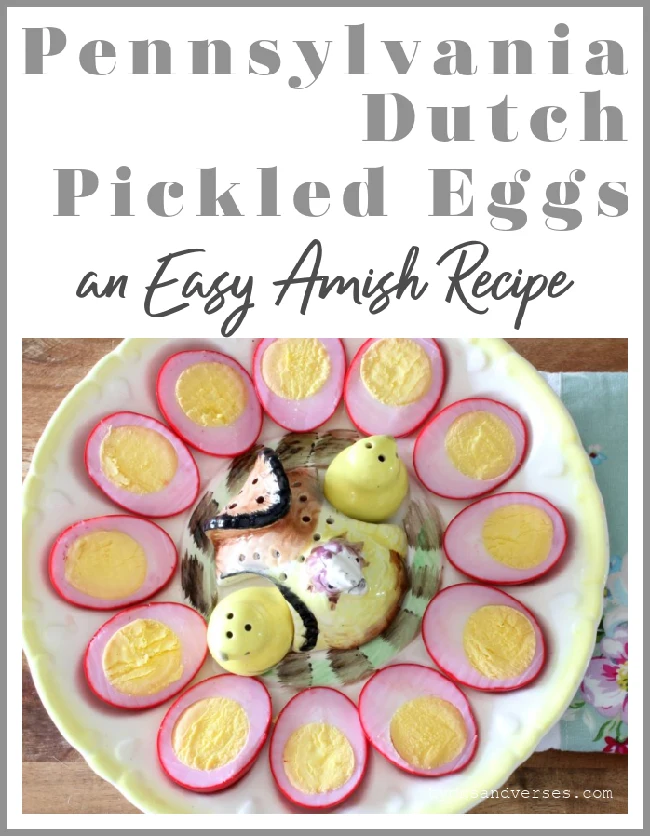 THE STONYBROOK HOUSE | DIY EASTER HE IS RISEN SIGN
DUKE MANOR FARM | SMALL CHANGES THAT CREATE A BIG IMPACT IN YOUR SPRING HOME
REMODELACASA | UNDER EAVES STORAGE SHELVES
OUR SOUTHERN HOME | DECORATING A TIERED STAND