Hi, Friends! I'm here to show you around my newly styled summer front porch! This space has been neglected for the past few years and I thought it was high time that it got a little update. I'm also giving a peak at my summer cottage-style perennial garden in full bloom (other than my rose bushes).
*This post contains affiliate shopping links for your convenience. Please see my full disclosure HERE.
summer front porch & garden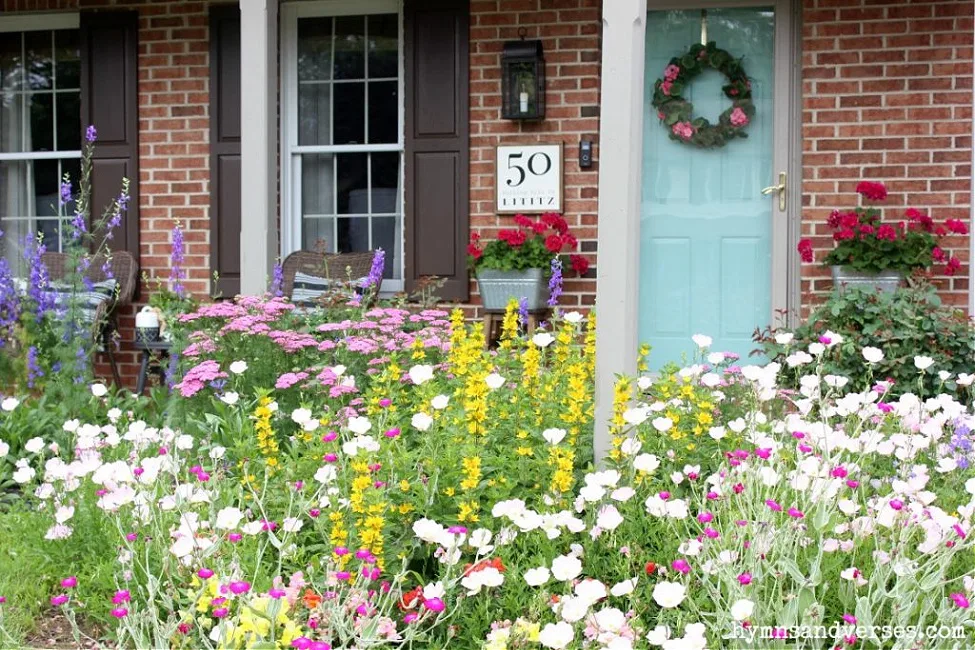 One of the most frequently asked questions I get on my blog is "what is the paint color on your front door?". The answer is – Benjamin Moore Mill Springs Blue. I actually contemplated changing it this year, but decided that it still works so well with the flowers growing out front.
I made a simple pink geranium wreath for the front door. You can see how I made it in this post. Then, Mark used THESE PLANS to build the stools that are holding the square galvanized tubs that I repurposed as planters. The geraniums were hanging baskets and I just removed the hangers and sat the entire basket with a drain tray into the galvanized tub.
Here you can see most of the long and narrow summer front porch with the two farmhouse faux wicker chairs that I shared in my affordable outdoor summer decor post.
summer garden perennials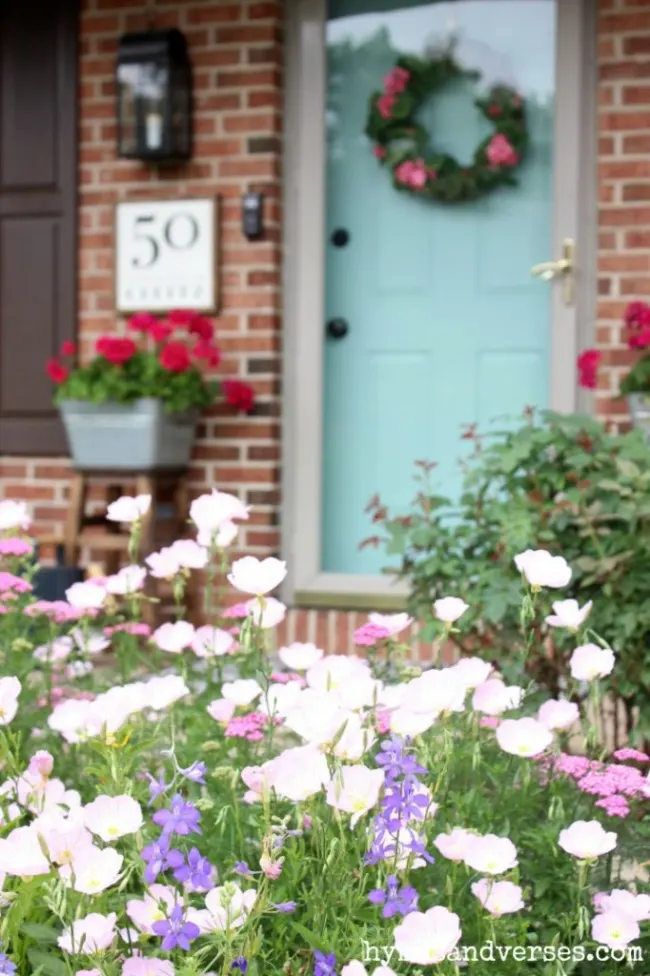 In my front cottage style garden, there's bright pink yarrow, yellow loosestrife, pink primrose, snapdragons, purple larkspur and bluish purple bachelor buttons.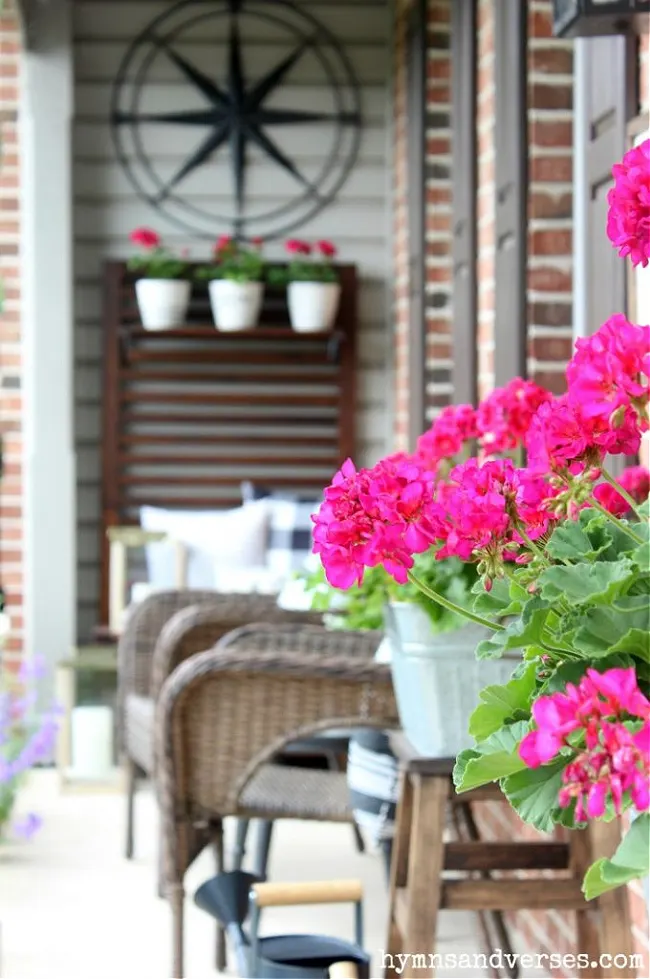 I found this large iron compass rose at Home Goods and it is the perfect focal accent above the Ikea Applaro storage bench, wall panel, and shelf at the end of the porch.
Here you can see the iron compass rose a little better and those plastic planters on the top shelf were given some style with a black Sharpee! Get creative with a plain pot! Just some squiggly lines, a hand written script word, and random polka dots! The black Sharpee design is waterproof too! And, it's super easy to do! Thanks for stopping by to see my summer front porch!
If you liked seeing my summer front porch, you may also like this post!