Are you looking to transition your home decor from winter to spring? Use this printable sign with lyrics from The Sound of Music – "Silver white winters that melt into spring. These are a few of my favorite things".
I always think about this particular song lyric this time of year! It suits this period of time perfectly. This year in Pennsylvania, we've been having a silver white winter with snow and ice on the ground. But, soon the bright sunshine will begin to melt the snow and ice. And, we may even catch glimpses of early-blooming spring flowers shooting up through the melting snow. Silver white winters that melt into spring, yes, these are a few of my favorite things!
I made this oversized printable several years ago for above my mantel. It's an inexpensive way to get the look of a large sign. I used to paint signs to sell in my Etsy shop and locally, but the time involved in making a large 24″ x 36″ sign like this made the price point fairly high for my customers. But, you can download this print for free and have it printed and framed for so much less.
I'm sharing my original post from 2018 as part of today's Home and Decor. Encore. Visit that post to get the free downloadable print. And, you'll also find my tips for printing and framing this oversized print to use in your home! Even though I'm anxious for spring, that silly groundhog says we've got six more weeks of winter! So, display this print in your home until it's time to bring out the spring decor!
Welcome to Home and Decor Encore
This week Lori from The Stonybrook House has a recipe for homemade granola that looks so good! Christy from Our Southern Home is showing how she updated a standard office chair and made it pretty for her home office. And, Laura from Duke Manor Farm and Cristina from RemodelaCasa both have posts for Valentine's Day! To visit each one, just click on the BOLD title above each photo. And, then pin from the original blog posts!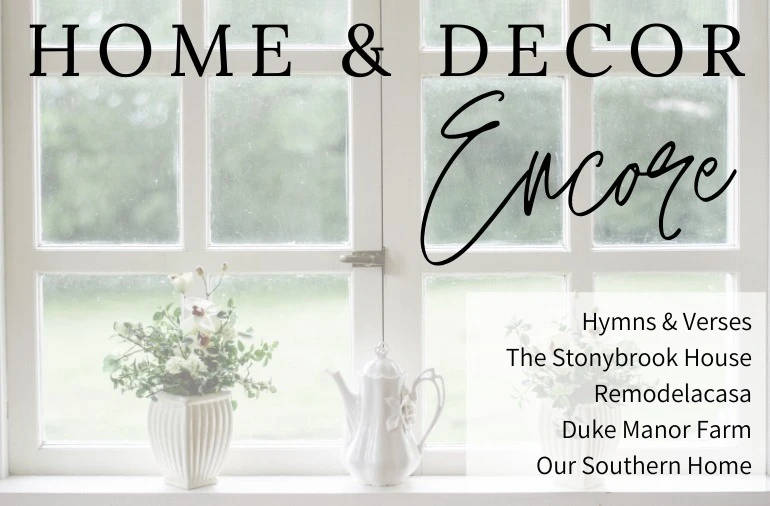 HYMNS & VERSES | MY FAVORITE THINGS PRINTABLE SIGN
THE STONYBROOK HOUSE | WORLD'S BEST GRANOLA RECIPE
DUKE MANOR FARM | 3 STEP CHOCOLATE HEART CANDY
REMODELACASA | VALENTINE'S DAY MANTEL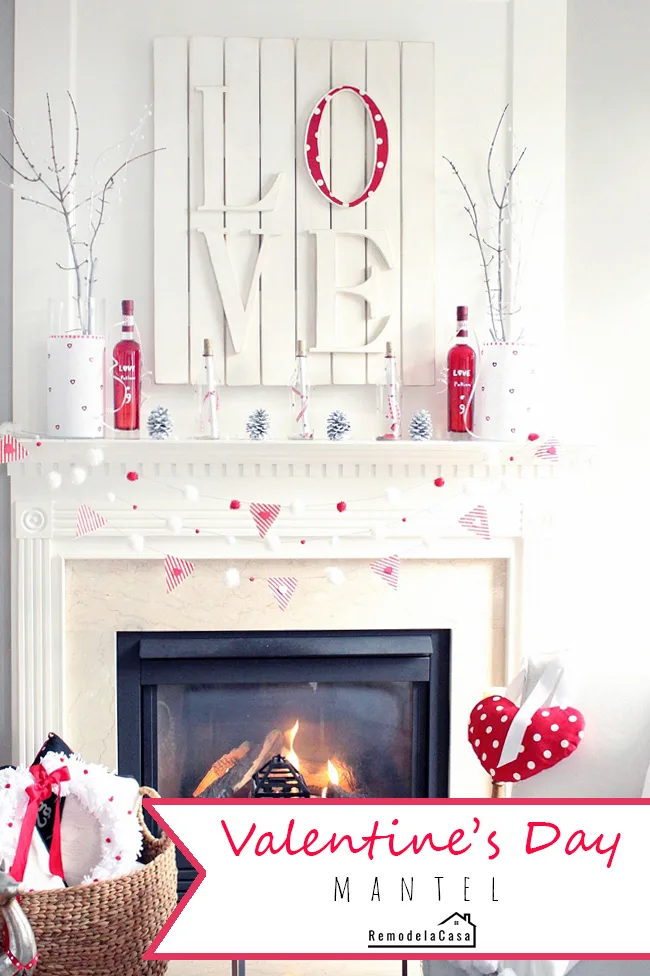 OUR SOUTHERN HOME | OFFICE CHAIR HACK