I love having my screen porch and decorating it seasonally. But, the screen doesn't keep the sun from shining in or keep wind-blown rain out. So, I need to be careful where I place things that can get damaged by the sun or rain. If I know it's going to rain, I move my pillows and books to the center of the porch. Even with the worst storms, the center of the porch usually stays nice and dry. And, the areas closer to the house, are usually safe too. But, I'm not always home to move things, so I want to show you how I specifically protect my outdoor pillows.
*This post contains some affiliate links for your convenience. Please see my full disclosure statement HERE.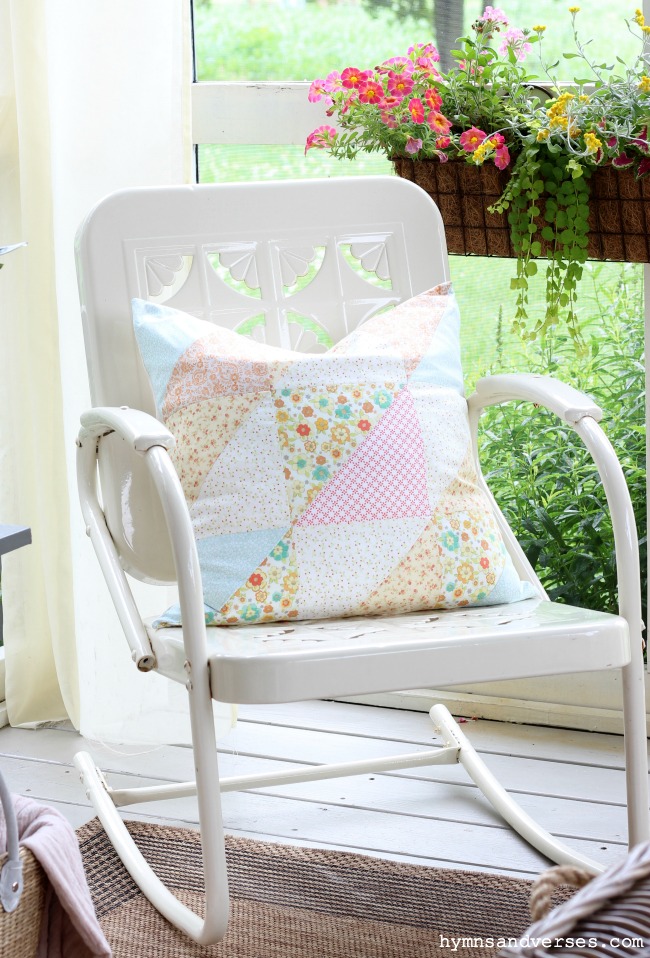 How to Protect Outdoor Pillows
I use Thompson's WaterSeal Fabric Seal to protect the textiles I use out on my porch. Spray it on and it protects against water damage and, as a bonus, it resists color fade from the sun. An application of two coats are recommended. So, if I'm out and a thunderstorm rolls in, I don't panic about the pillows on my porch! The water will bead up and roll off.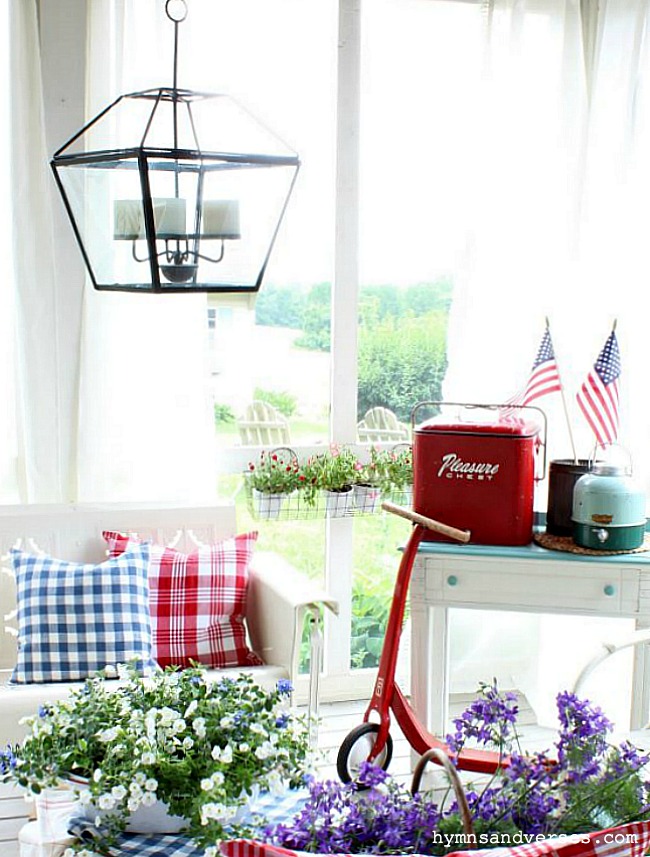 Now, this product isn't going to help much if your outdoor pillows get deluged by heavy rain. If your outdoor pillows are not under any cover, like an open outdoor deck or patio, then I would recommend you purchase pillows that are made strictly for outdoor use. Or, you could make your own pillows using Sunbrella fabric.
In my case, I'm more worried about protecting the fabrics from mildew and fading. And, this product does do a good job. One year I forgot to spray my outdoor pillows and by the end of the summer, those pillows were so faded from the sun. It was a good lesson for me to remember to spray those pillows each time I make a change. Another year, I made fringe curtains for the porch. But, I didn't do anything to protect them from the rain. Those curtains got very mildewed by the end of the summer season! Since then, I use a very thin, mesh-like fabric for my porch curtains because it dries quickly if it does get soaking wet!

The WaterSeal keeps any rain water from soaking through the fabric to the pillow form. In the same way, it also protects from an accidental spill from a drink.
There are many products like
Thompson's WaterSeal
on the market. Here are a few that get good reviews:
When you share my posts on Pinterest, Facebook and Instagram, it helps me so much! Thank you!