Hi, friends! Today I'm sharing my summer porch decor for 2019! If you have followed me for a while, you know that my screen porch is my favorite place to decorate!
*This post contains some affiliate links for your convenience. Please see my full disclosure statement HERE.
Summer Porch Decor
Because it can get really hot and humid here in Lancaster, PA, I tend to spend more time out on the porch in the early mornings and evenings. At night it's especially cozy with the hanging string lights. This year I changed out the traditional iron lantern that I've had in this space for years, for this natural woven fixture. I think this fixture really lends itself to the more relaxed decor of summer porch living!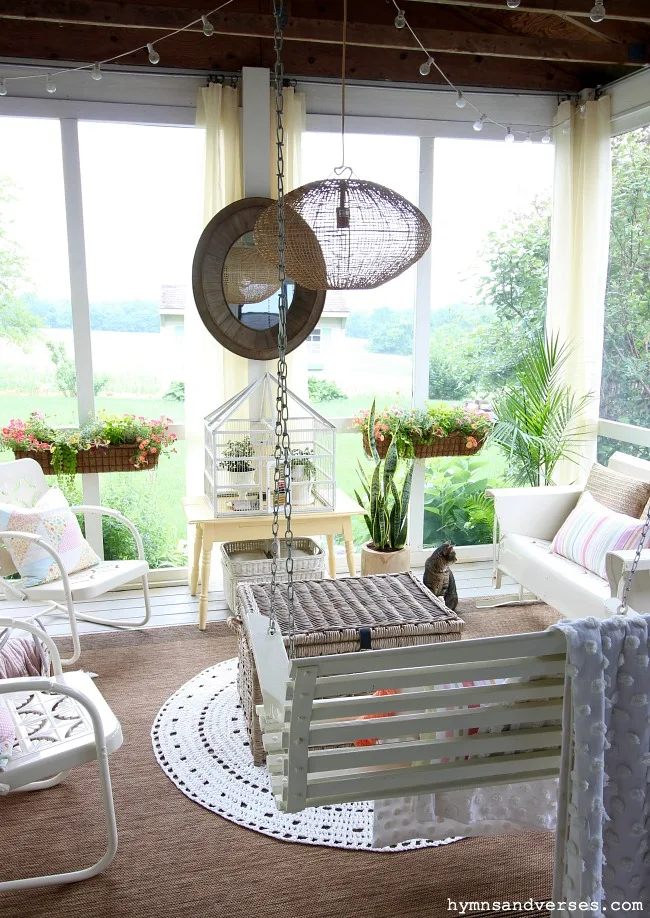 I also rearranged my vintage metal furniture. Because this space is small, it can easily seem overcrowded with too much. So, if I add something, then something has to go! I moved the chicken coop coffee table into storage and brought out this wicker chest to take its place. It also serves as storage for extra throws for the occasional cool summer evening.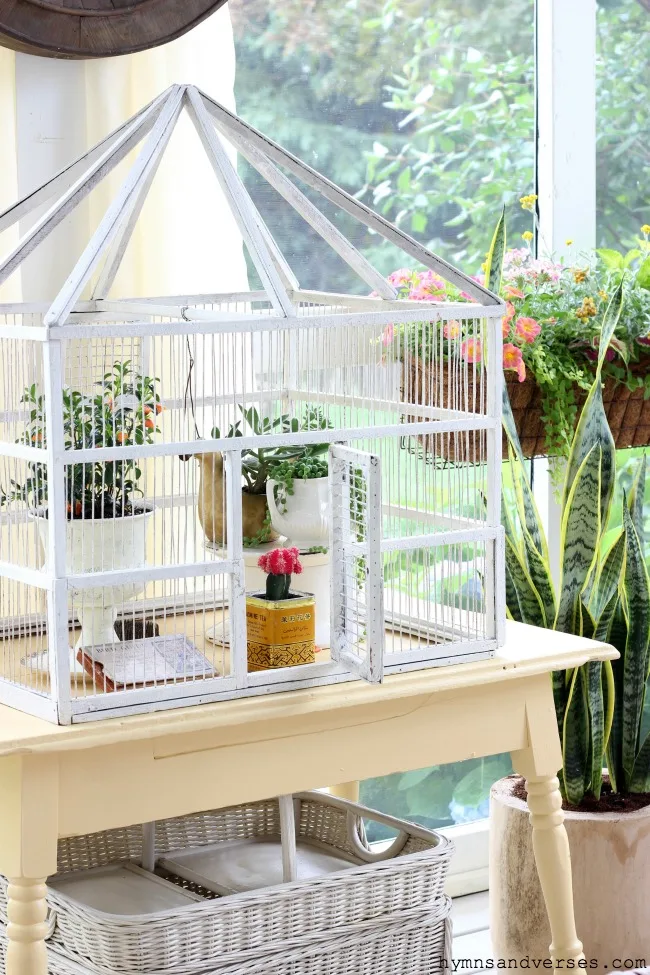 The round, macrame rug is one that I found at Marshall's a few years ago. And, the vintage bird cage I scored earlier this spring is now front and center in this space. I added cocoa liners to the wire hanging baskets and planted some citrus colored annuals in them. They are thriving, as long as I don't forget to water them! They need a daily drink on these hot summer days!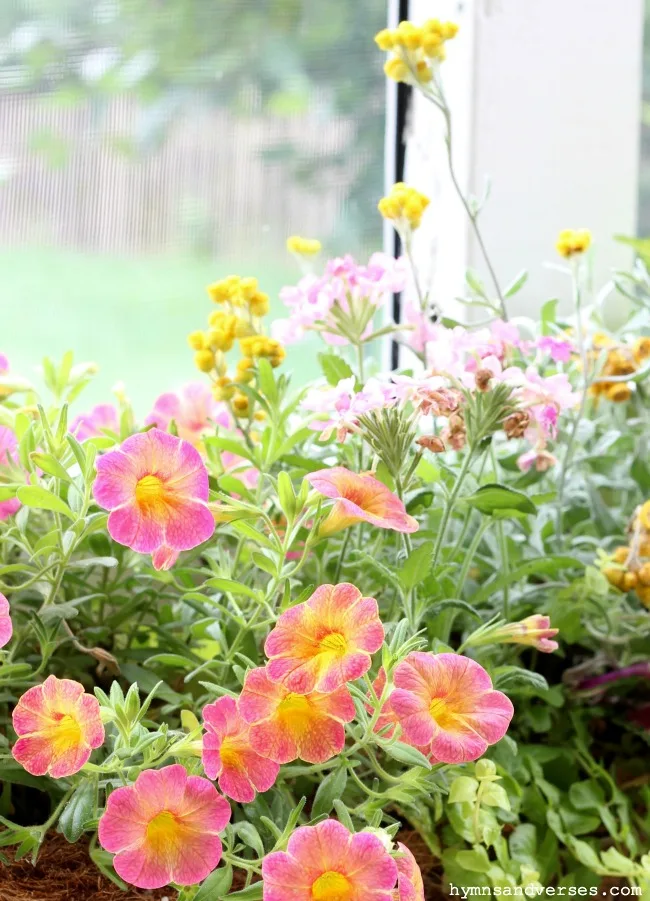 The natural pillows on the vintage glider are ones that I have had for many years. The striped lumbar pillows were made using tea towels that I found in the Target Dollar Spot! The colors worked perfectly with my design and they have a vintage look as well!
You can see the other striped lumbar pillow here on the swing. The other pillow on the swing is one that I found on the Target clearance rack! The tufted, candlewick blanket was a bit of a I splurge for me. I will be using it in our bedroom, but also liked how it looked with the rest of my porch decor. I did get this on a major sale, and I know I'll be using this textured, lightweight blanket for many years to come!
The baker's rack is full of things I use – clay pots, watering can, mister, and the large basket holds my pruning sheers, etc.
Opposite the vintage glider are my vintage metal chairs and a small table. On these chairs are patchwork pillows that I made with a variety of calico prints that coordinate with the other porch decor.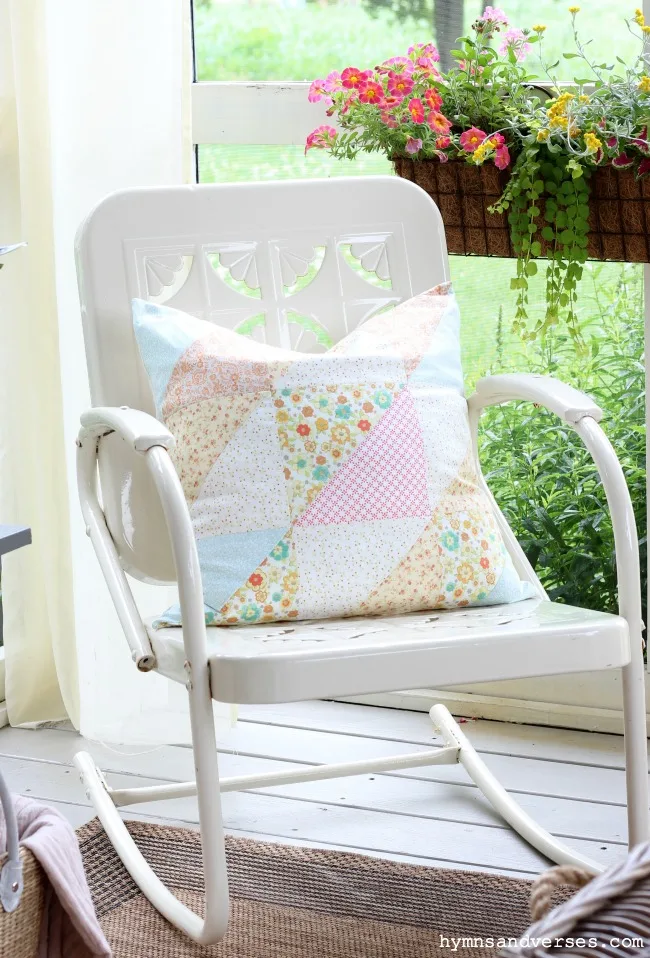 The little table is big enough to hold a few plants and some gardening books, but there's still room to hold a glass or mug!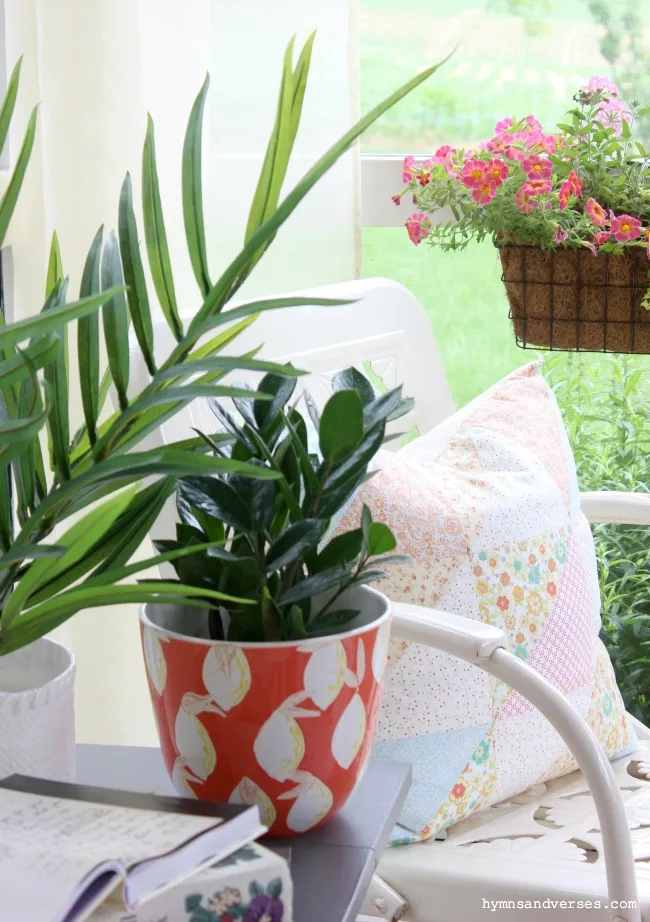 And, here's another view of the swing and the corner opposite the baker's rack.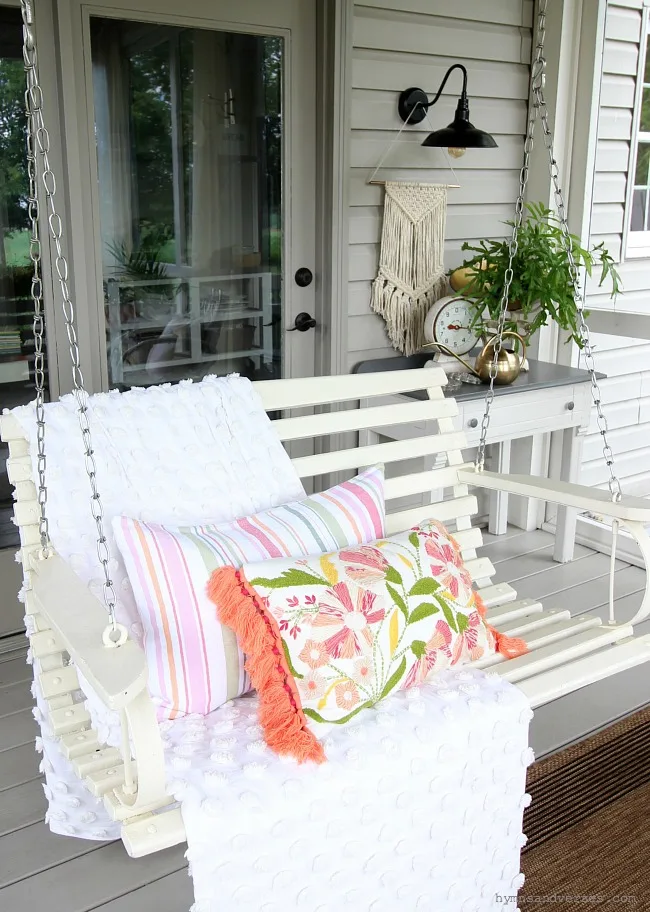 I brought my vintage scale outside for this little table and hung the macrame wall hanging from the wall light.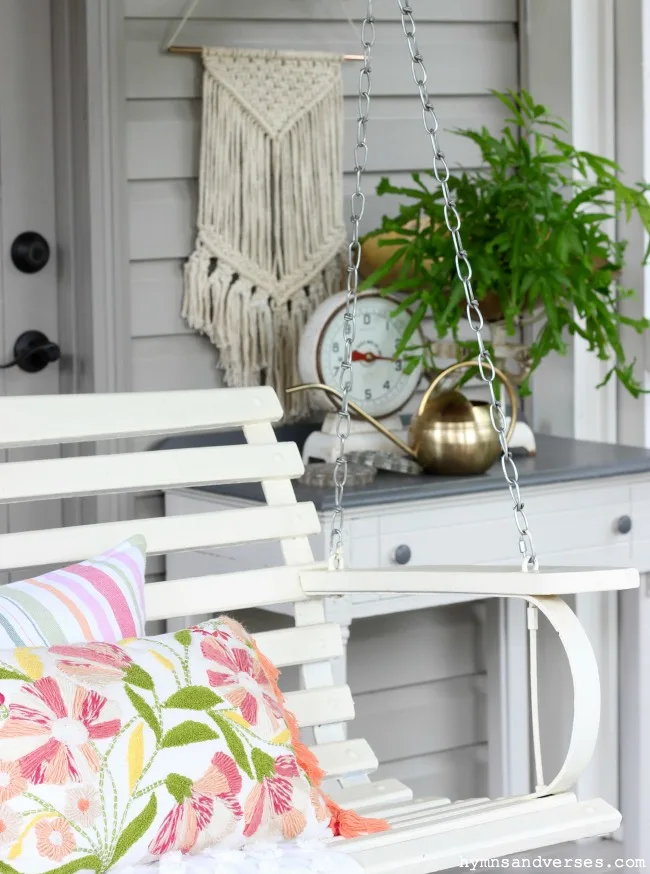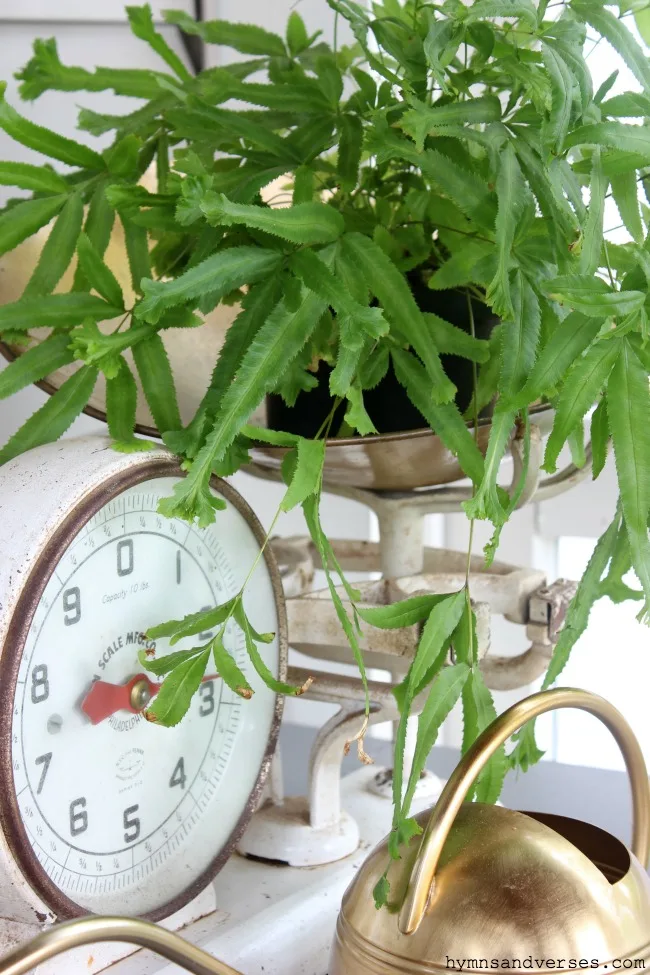 Thanks for stopping by today to see my porch decor for this summer! I'll be back later this week to share how I protect the textiles on my porch!
And, here you can see my summer screen porch from previous years!
Summer Porch Design Through The Years