This past week we've been having a heatwave here in Lancaster, PA! It's been hazy, hot and humid! On these days, I typically stay indoors as much as possible and say a prayer of thanks that I have central air conditioning! For today's Home and Decor Encore, I thought I'd share a post from 2018 featuring our summer bedroom.
Light and Bright Summer Bedroom
Just like the other living spaces in our home, I like to give our bedroom a seasonal refresh. And, in the summer months, I like to keep the rooms in our home light and bright! Dark and moody is good for fall and winter, but for summer, I'm all about light and bright spaces! You might think that I'm always buying new things for our home since I make these seasonal changes. But, in reality, I've collected quilts, duvet covers, and throw blankets over many years that I keep on hand to make these changes! I try to stick to my home's color palette for any larger ticket items, like bedding. But, may bring in an accent color with accessories.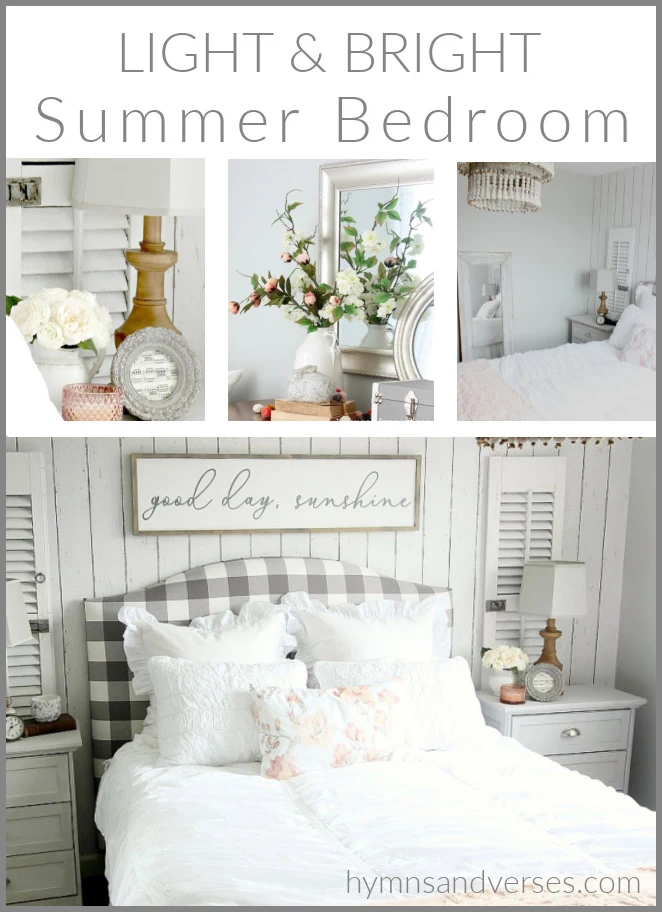 This particular year, I kept the bedroom mainly gray and white with some hints of blush pink in the accessories. And, here's a behind the scenes secret. That pretty floral lumbar pillow on the bed is really just a bed pillow with a pretty floral pillowcase that I picked up on clearance at the Pottery Barn Outlet that year! I simply tucked the open end of the pillowcase behind the pillow! I hope you'll stop by my original post from 2018 to see more details from our bedroom that year! And, of course, see what the rest of the Home and Decor Encore team are sharing!
WELCOME TO HOME AND DECOR ENCORE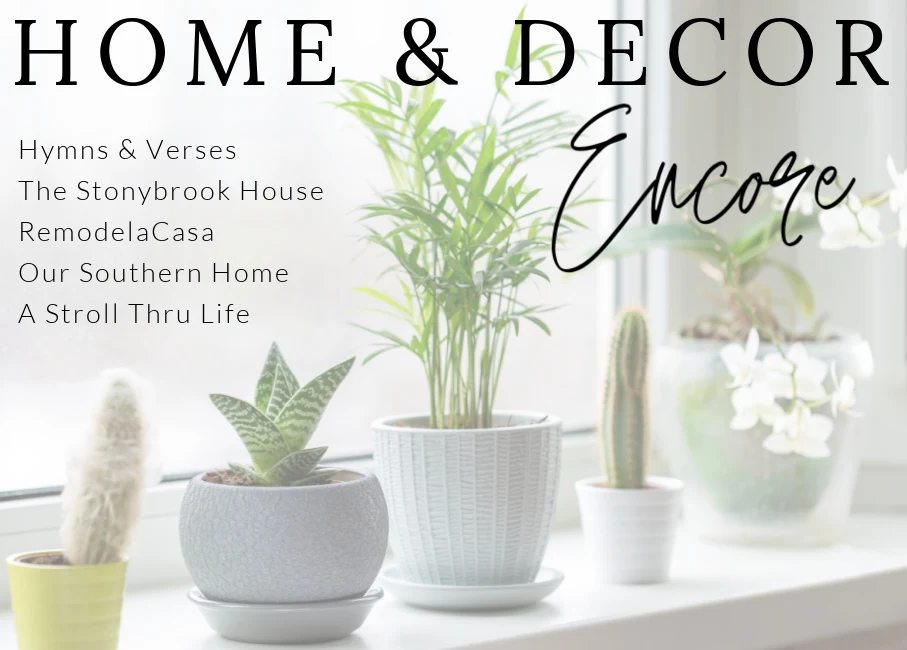 HYMNS & VERSES | LIGHT AND BRIGHT SUMMER BEDROOM
THE STONYBROOK HOUSE | HOW TO CAN ZUCCHINI RELISH
REMODELACASA | SAIL AWAY SUMMER MANTEL
OUR SOUTHERN HOME | SUMMER OUTDOOR LIVING
A STROLL THRU LIFE | DOWNSIZE AND CREATE THE ROOM OF YOUR DREAMS