It's Springtime and the Lilac bushes are full of blooms – except in my yard!  Last year my lilac suffered from powdery mildew and it was in bad shape because I didn't catch it in time.   I trimmed it back to the ground in the fall – so this year, I only have one bloom!  But, one of the wonderful things about living in Lancaster County is that there are so many roadside stands run by the plain people selling flowers that they grow in their gardens.
*This post contains some affiliate links for your convenience.  Please see my full disclosure statement HERE.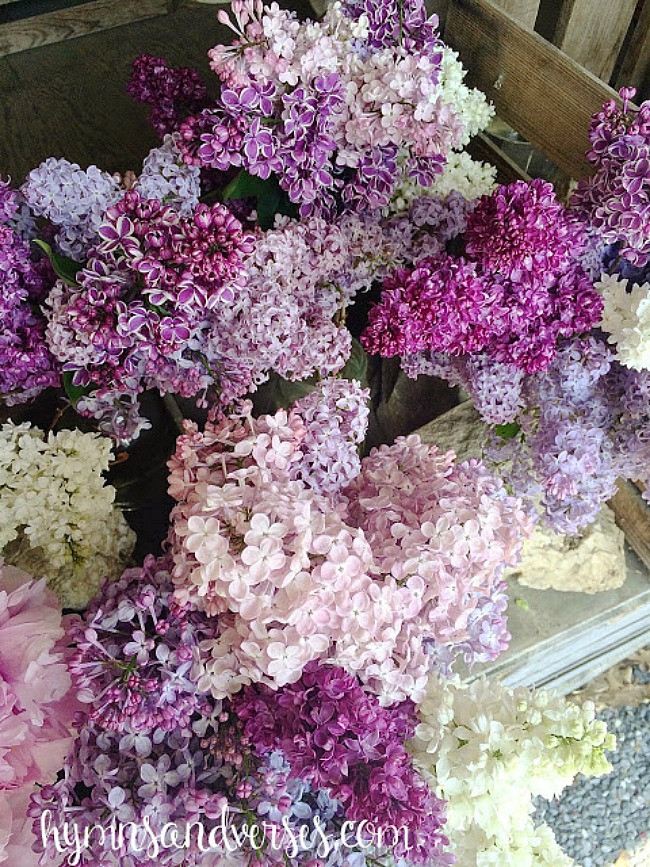 Yesterday I was out running some errands and saw a stand by the road full of colorful lilac bouquets!  I quickly pulled over, hopped out, and picked a few bunches.   If you can't read the part of the sign that is partly folded, it says "put money in blue box" .  You don't see that much anymore!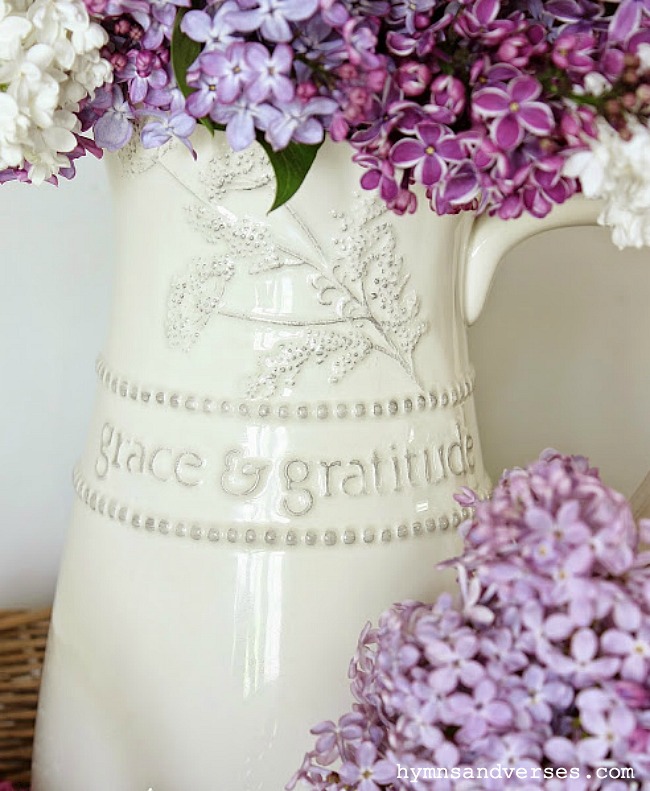 I had so many lilacs that I cut some smaller and arranged those in an ironstone creamer.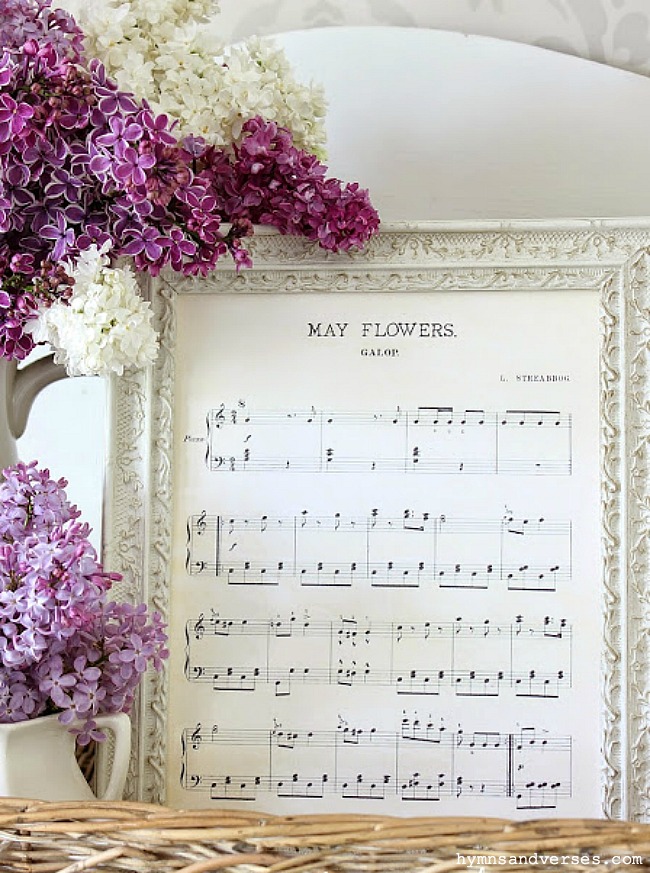 I downloaded and printed it on card stock and then put it in a frame I had on hand to create a vignette for my buffet.

So simple, yet so lovely!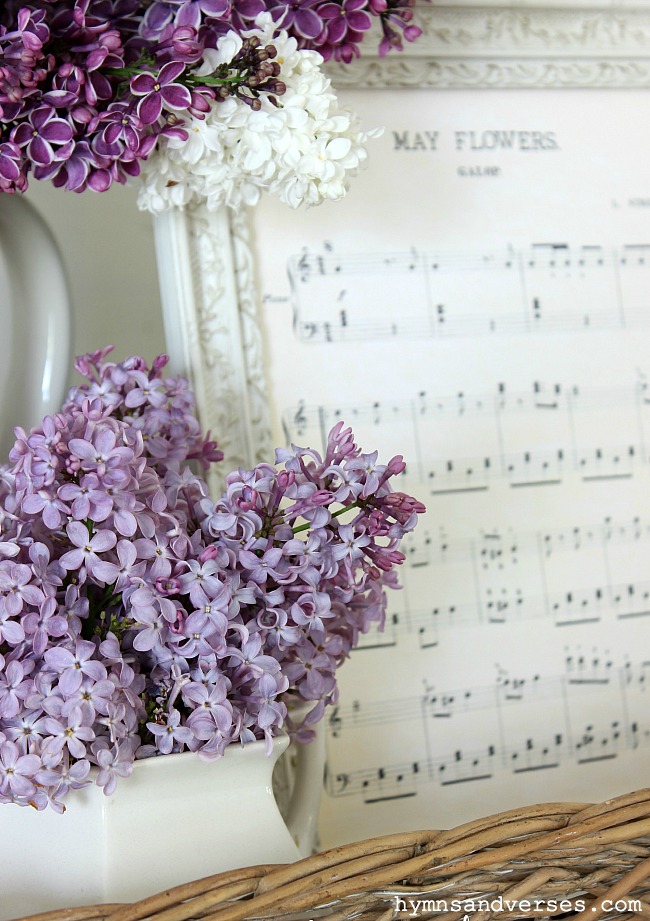 If you liked this post, you might also like: