It's Springtime and the Lilac bushes are full of blooms – except in my yard! Last year my lilac suffered from powdery mildew and it was in bad shape because I didn't catch it in time. I trimmed it back to the ground in the fall – so this year, I only have one bloom! But, one of the wonderful things about living in Lancaster County is that there are so many roadside stands selling flowers.
*This post contains some affiliate links for your convenience. Please see my full disclosure statement.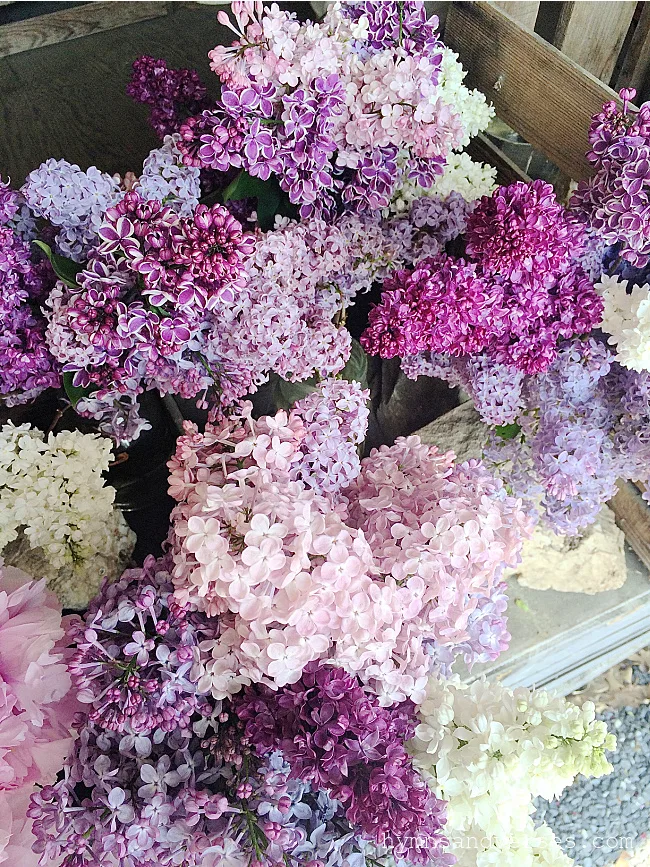 Yesterday I was out running some errands and saw a stand by the road full of colorful lilac bouquets! I quickly pulled over, hopped out, and picked a few bunches. It was so hard to choose! All of those beautiful shades ranging from white to deep purple!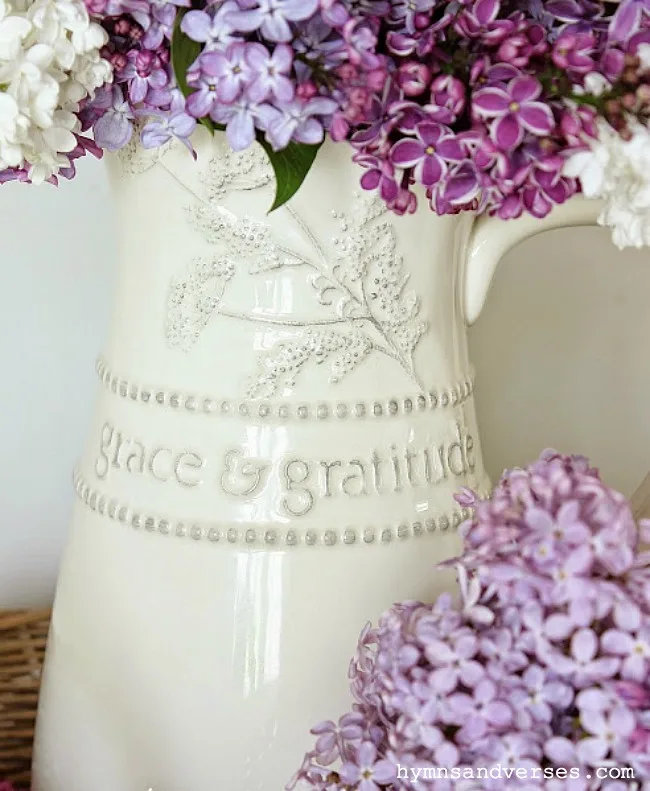 And, I had so many lilacs that I cut some of the stems smaller and arranged those in an ironstone creamer.
I printed it on card stock and then put it in a frame I had on hand to create a vignette for my buffet.
So simple, yet so lovely for this time of year!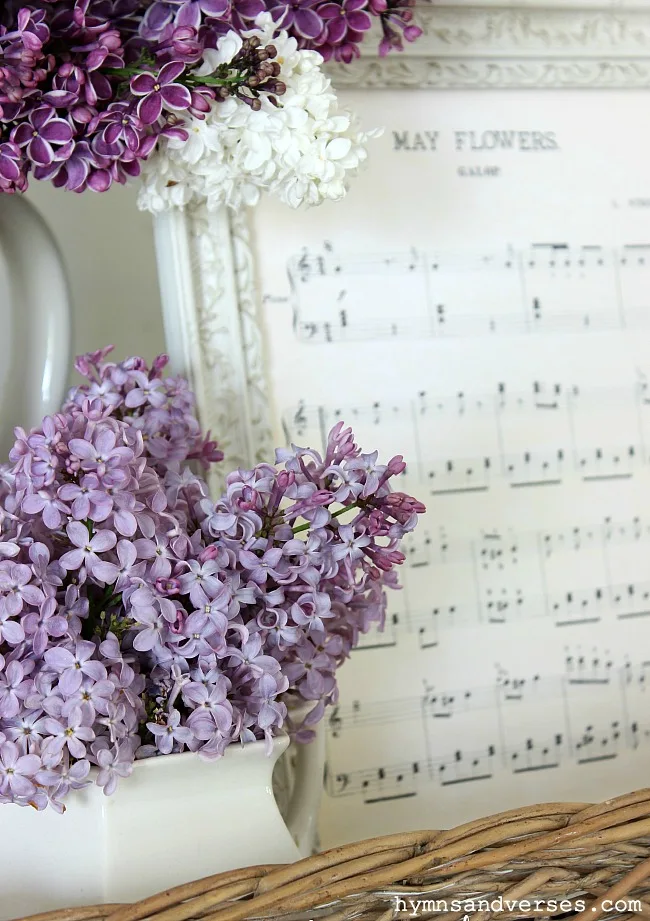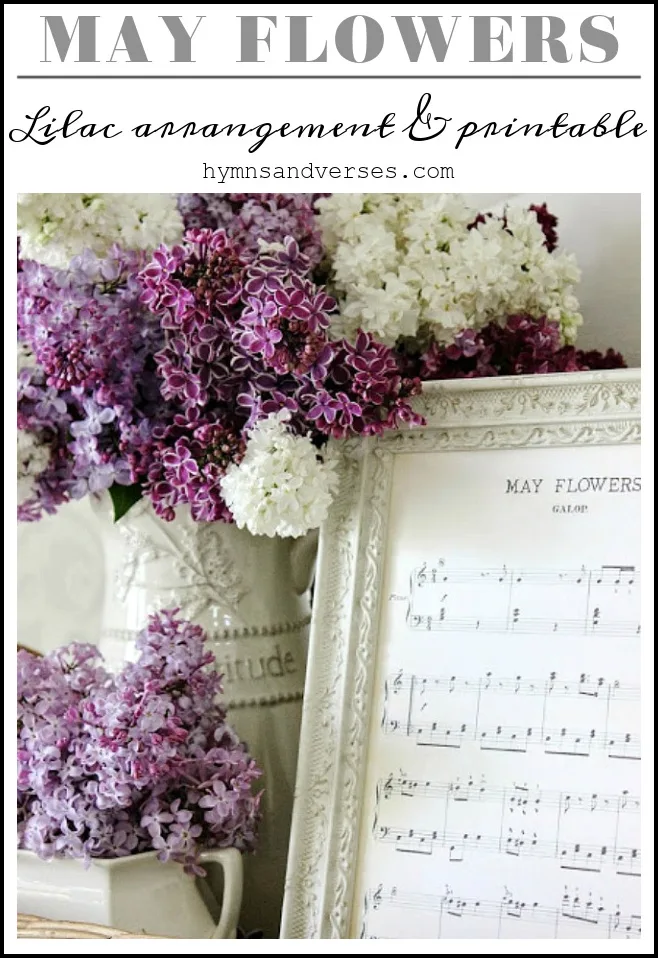 If you liked this post, you might also like: