Happy Friday! I've taken a bit of a break from blogging this week to recharge. Sometimes we all need a week, day, or even a few moments in a day to do this! I don't know about you, but I'm so ready for warm weather and the promise of getting back to normal. And normal for spring and summer means picnics and getting together with friends, family, and neighbors! Doesn't that sound amazing!!! So, today, I'm sharing my macaroni salad recipe with you! Because what's a picnic without macaroni salad?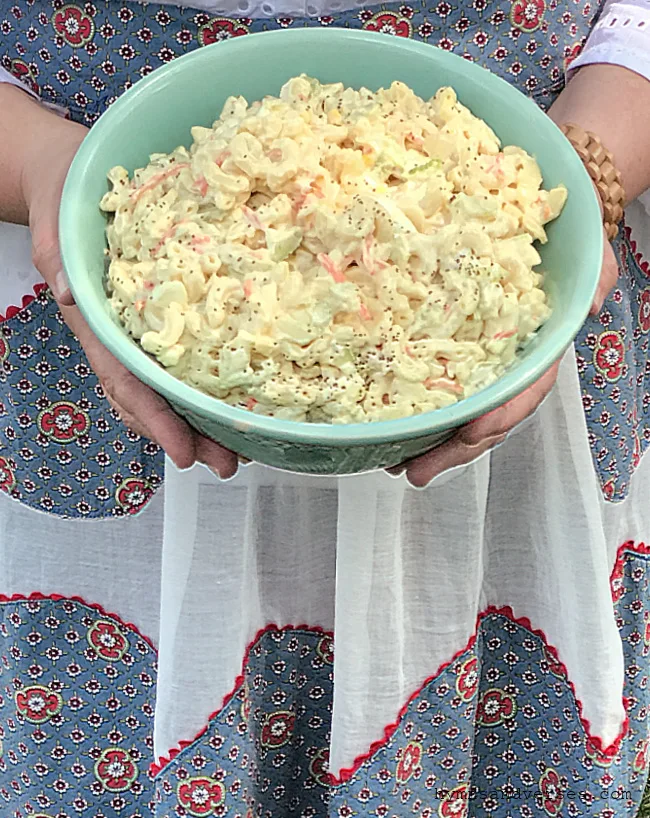 But, here's the thing that you need to know – I don't really like macaroni salad! That is, until I tried THIS macaroni salad! This macaroni salad has a sweet and tangy twist that is synonymous with the Pennsylvania Dutch community here in Lancaster County. Trust me, it's not like the macaroni salad you find in the deli section of your grocery store! It's really good and so quick and easy to make!
Welcome to Home and Decor Encore
I first shared this recipe in 2018 and I'm bringing it back today with some fresh edits for this week's Home and Decor Encore! The post now has a printable recipe card that makes it so easy if you like your recipes printed out and not viewed on a device! You know, the old fashioned way! And, there are more amazing DIY projects and decor ideas for you from the Home and Decor Encore team!
To view each one, just click on the BOLD title above each photo!
HYMNS & VERSES | MACARONI SALAD RECIPE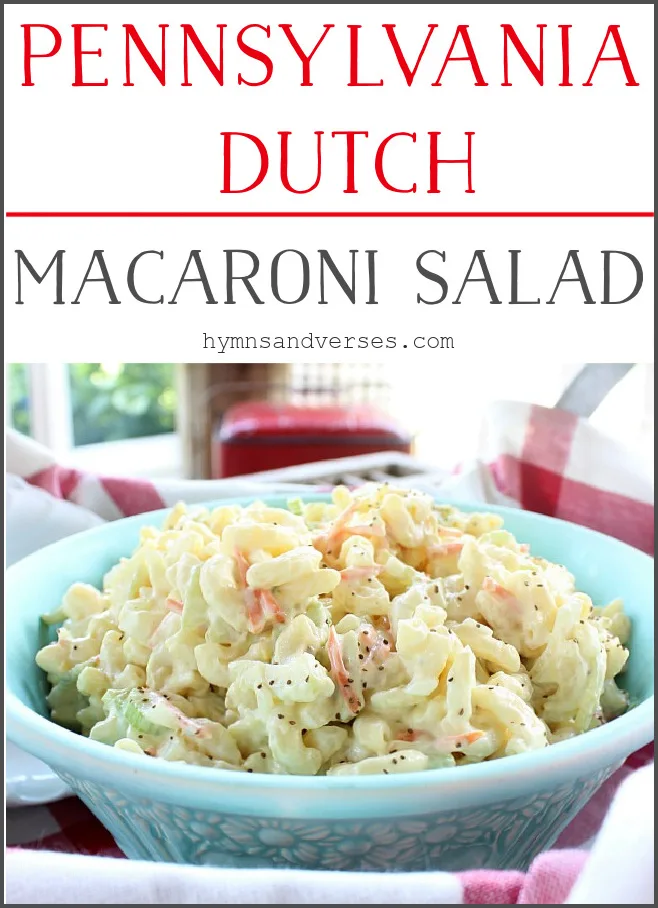 THE STONYBROOK HOUSE | SIMPLE AND EASY SPRING WREATH
DUKE MANOR FARM | 5 TIPS FOR YOUR NEXT STENCIL PROJECT
REMODELACASA | 5 TIPS TO UPDATE YOUR HOME FOR THE SEASON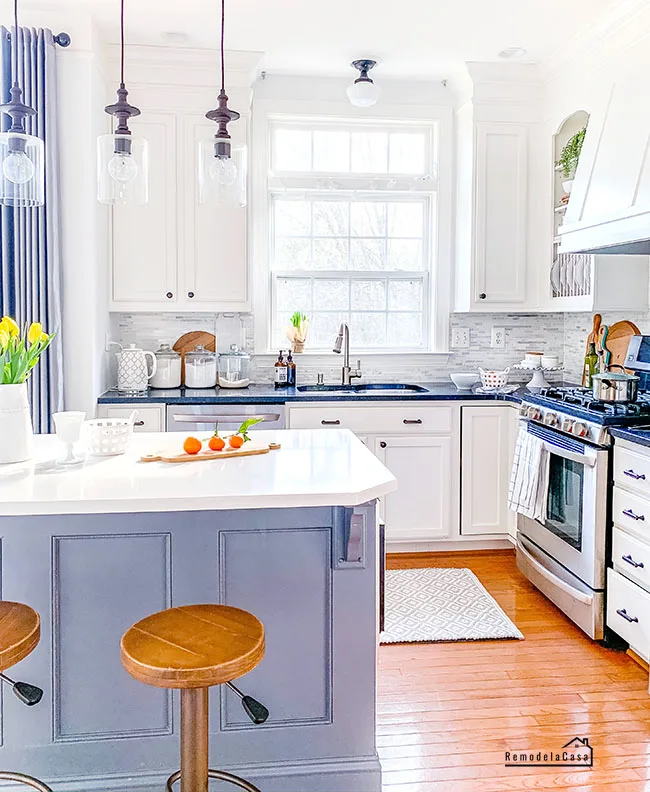 OUR SOUTHERN HOME | TV CONSOLE MAKEOVER