This peach crisp recipe is a classic. What makes it somewhat unique, is that you make the peach crisp in pint sized jars for perfect individual servings!
Peach season
My mom was a true farmer's wife who canned fresh produce for the winter months. When our boys were little, they loved going to grandma's to have fresh peaches that she had canned at harvest time! The canned peaches that you buy at the grocery store don't hold a candle to the real deal! Even when she stopped canning most things, my mom continued canning peaches because she knew how much the boys loved them!
Every peach season, I think about my mom pealing those peaches. It's pretty tedious and not something that I have a desire to do! But, I do love a good peach dessert! And, today I have one of my favorites for you! It's a peach crisp recipe that you bake and serve in pint sized canning jars! Of course, you could make the recipe in a regular baking pan, but it doesn't take any more time to prepare in the jars and they make such sweet individual servings! I'm sharing this recipe from 2016 for today's Home and Decor Encore!
WELCOME TO HOME AND DECOR ENCORE
This week, Lori from The Stonybrook House shows us how she organized her paint! Cristina from RemodelaCasa shares how to plank a ceiling (I am very interested in reading this one)! Laura from Duke Manor Farm is sharing a Florida poolside retreat! And, Christy from Our Southern Home has a recipe for semi-homemade lemonade. To view each post, just click on the BOLD TITLE above each photo! And, remember to pin from the original blog post and not the photos on this page! But, feel free to PIN the image above that includes all of today's Summer at Home Posts!
HYMNS & VERSES | PEACH CRISP RECIPE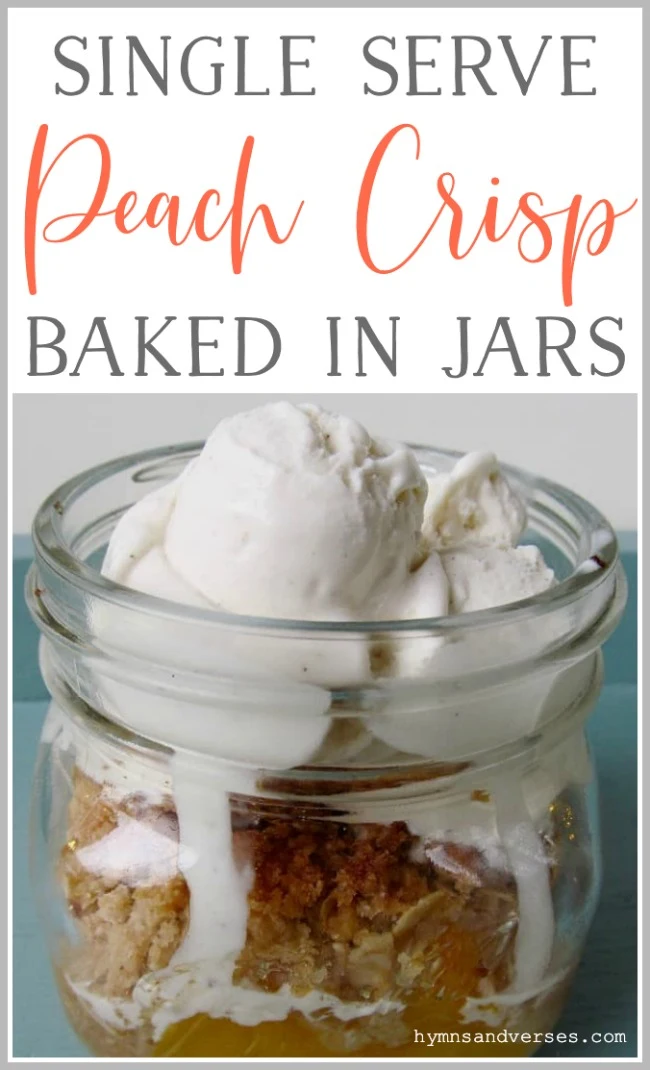 THE STONYBROOK HOUSE | CUSTOM SHELVES TO ORGANIZE PAINT
DUKE MANOR FARM | FLORIDA POOLSIDE RETREAT
REMODELACASA | HOW TO PLANK A CEILING
OUR SOUTHERN HOME | SEMI-HOMEMADE LEMONADE