I'm back!  I hope you missed me just a little bit?    I'm so relieved to have my dad settled in his new home!  It's such a relief to know that he is safe and getting the care he needs.  He loves all the new social interaction with the other residents and staff!   During the past few weeks, my blog wasn't the only thing that got neglected – the perennials in my flower beds really took a hit with the heat wave we had and lack of watering on my part!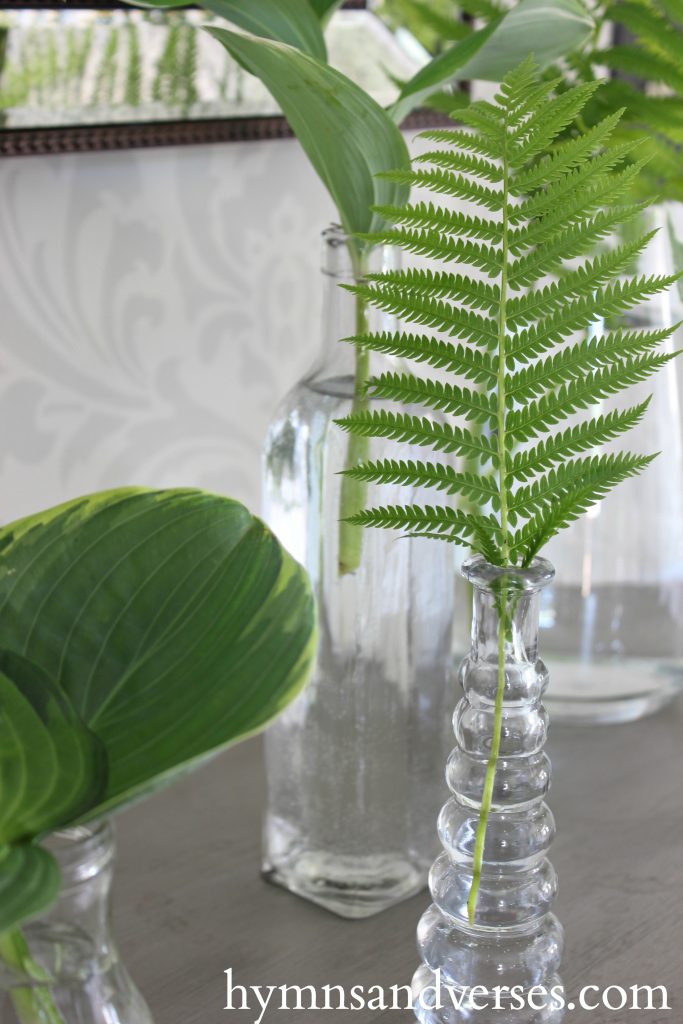 I will be spending a lot of time this week cleaning things up!  Even without neglect, it's the time of year that my perennial flowers begin to fade.   And, those nasty weeds start to invade the yard and flower beds!   Ugh!   On a side note, did your kids watch Veggie Tails?  Remember the one about the "Rumor Weed"?  That's what I call the crabgrass in my yard – it spreads like a bad rumor, haha!!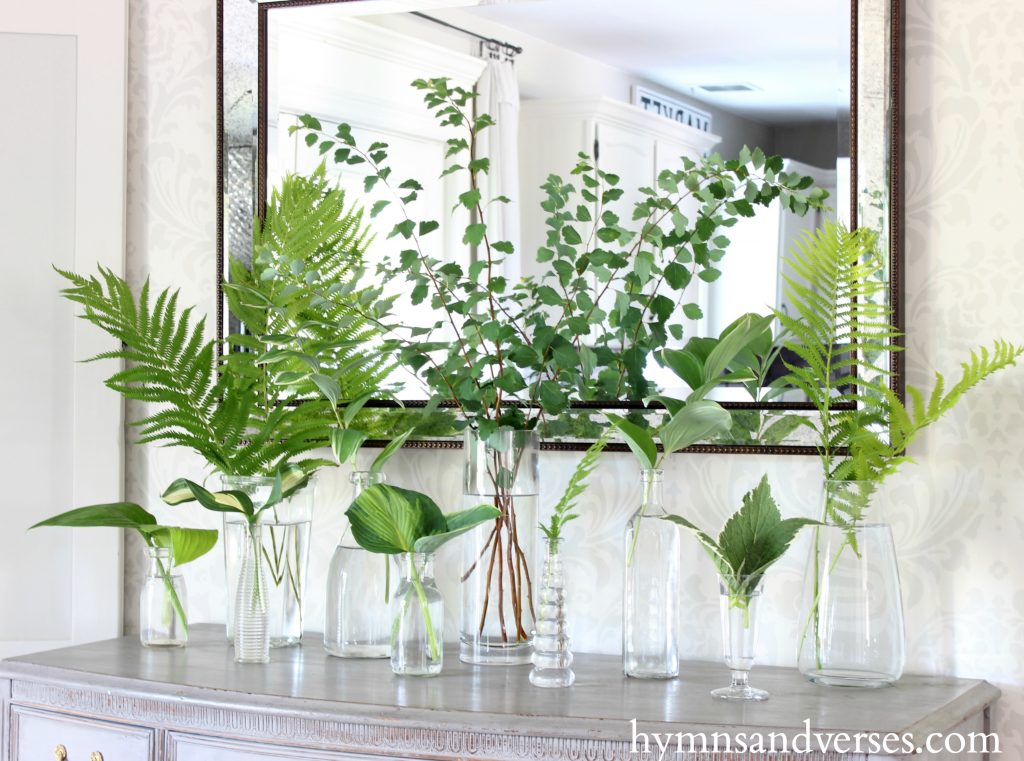 But, as I surveyed the damage this weekend, one thing that made me smile was the sight of my shade loving perennials. These perennials go strong into early fall and they need very little attention.  We all like fresh flower arrangements, but don't overlook these mainly green beauties – they can bring life and brightness into your home!   I did this last year on my mantel and absolutely loved it – if you missed that post, you can see it HERE.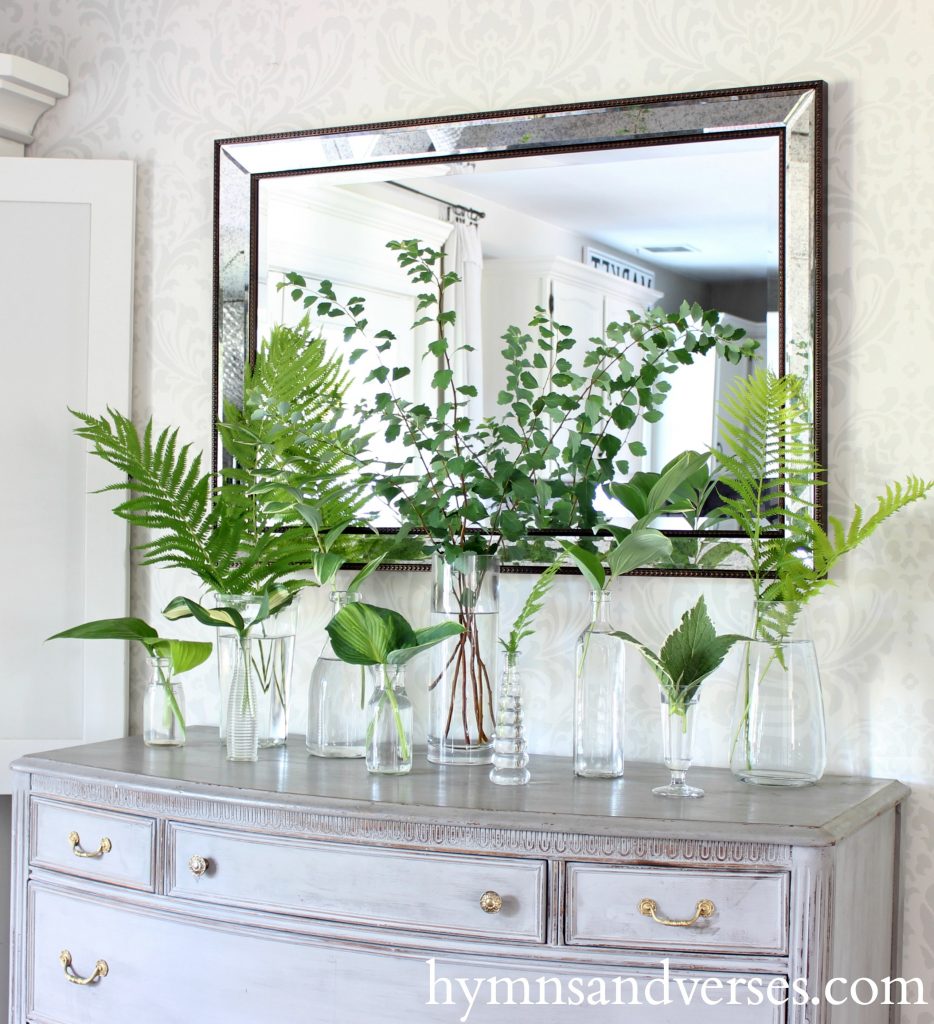 A few plant cuttings brought indoors and arranged in a variety of glass containers gives a fresh look to any room!  Here are the plants I used in this arrangement:
Two varieties of variagated Hosta
Green Hosta
Solomon's Seal
Woodland Ferns
Bridal Veil
(a shrub, but still green and looks pretty)
Variagated Lace Cap Hydrangea Leaves
If you don't have any perennials, you can use tree or shrub branches.
If you need glass containers – here are ideas for you:
Mason Jars
Used Starbuck's drink bottles
Old cologne bottles
Saved vases from delivered flowers
and find them for cheap at:
Antique & Vintage Shops
Craft Stores
Thrift Stores
Yard Sales
Why not take a walk around your yard  this evening and find a few pretty, shade perennials and bring some inside for a fresh, summer arrangement!