It's Memorial Day weekend! Even though it's not the official first day of summer, Memorial Day just seems like the kick-off to the summer season! Are you ready? I've been busy getting my home summer ready! What does that mean? For me, I want my home to feel lighter and brighter in the summer months! I'm replacing heavy fabrics with light and airy ones and maybe adding punch of color, like a summer yellow like I did in 2019.
That year I used yellow in my living room, kitchen, and dining room areas to lighten and brighten things up for the warm months of summer! Do you remember back in the 90's when walls were painted in a Tuscan yellow? I have to admit I did have some of that going on in my home! But, adding pops of summer yellow isn't quite the same! I think summer yellow is a brighter and truer yellow, not the mustard or Tuscan yellow.
Every year when I update my home for the new season, I always look back on my blog at what I've done in previous years. And, the year that I used this yellow stood out to me! My favourite part is definitely the living room where I used the lemon botanical prints that are available in my Free Printable Library! The pops of yellow pared with the green plants seems so fresh and summery to me still! And, it may have even inspired me a bit with my decor on my summer screen porch this year (hint, hint).
WELCOME TO HOME AND DECOR ENCORE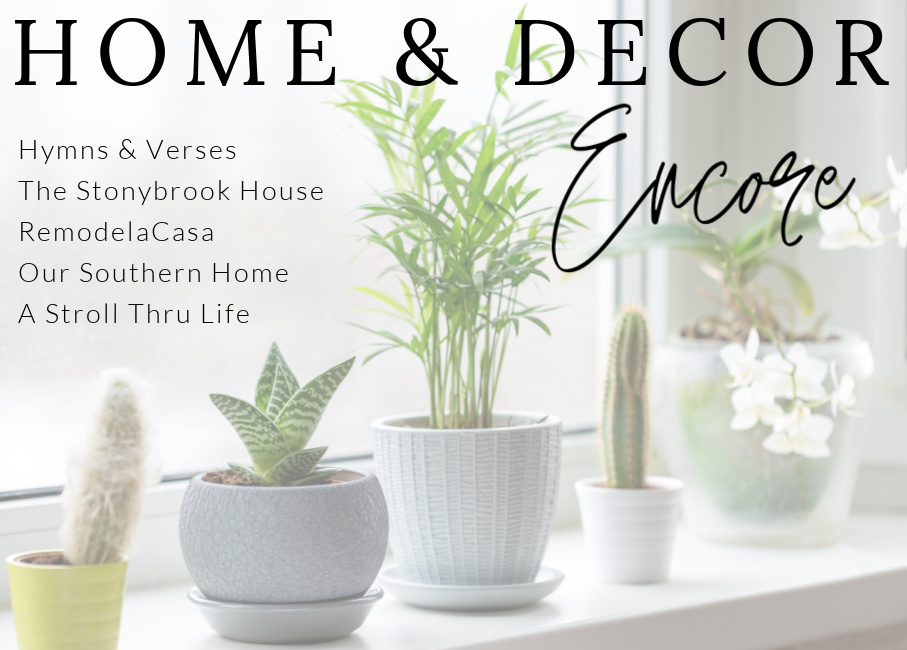 So, I hope you'll visit my link to see my 2019 summer home with some pops of yellow for today's Home and Decor Encore. And, there are some other fun posts from my friends. Lori from The Stonybrook House is sharing her tips for painting staircase spindles and risers. Her tips are always THE BEST! Cristina from RemodelaCasa has a timely post for Memorial Day weekend when she decorated her living room with Red, White and Blue accents! Christy from Our Southern Home is showing how you can add some charm to basic citronella candles with a Sharpee marker. And, Marty from A Stroll Thru Life shares her tips for choosing the right white paint for your home! When you have some down time this weekend, grab a cup of coffee or tea and visit each one!
HYMNS & VERSES | SUMMER YELLOW HOME DECOR
THE STONYBROOK HOUSE | HOW TO PRIME STAIR SPINDLES AND RISERS
REMODELACASA | RED, WHITE & BLUE LIVING ROOM
OUR SOUTHERN HOME | SHARPIE EMBELLISHED CITRONELLA CANDLES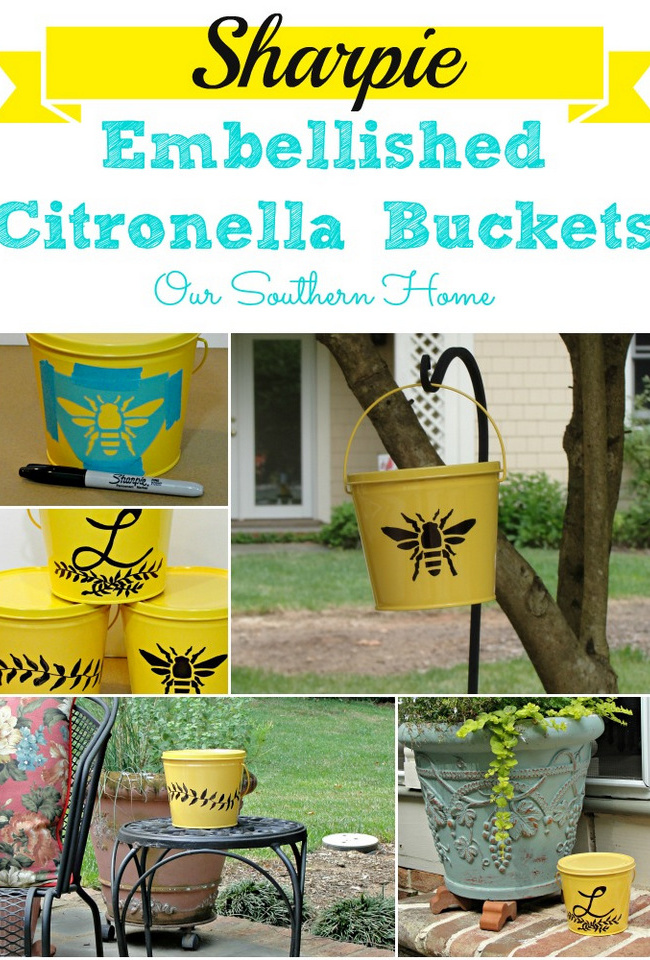 A STROLL THRU LIFE | FINDING THE RIGHT WHITE PAINT