It's the first week of June and as I drive the windy roads of Lancaster County, there are white lacy flowers everywhere I look. Yes, it's the Queen Anne's Lace flower! These lacy blooms pop up seemingly everywhere here this time of year! They even grow along the highway!
I love to use this flower in my June home decor every year and guess what? I'm going for a drive today to pick some for my summer home tour this coming Monday! Free flowers, what is better than that!
So, here's the question. Is this pretty, lacy and profuse bloomer really a flower? I answered that question a few years ago in a post all about Queen Anne's Lace! And, I chose that post for this week's Home and Decor Encore!
WELCOME TO HOME AND DECOR ENCORE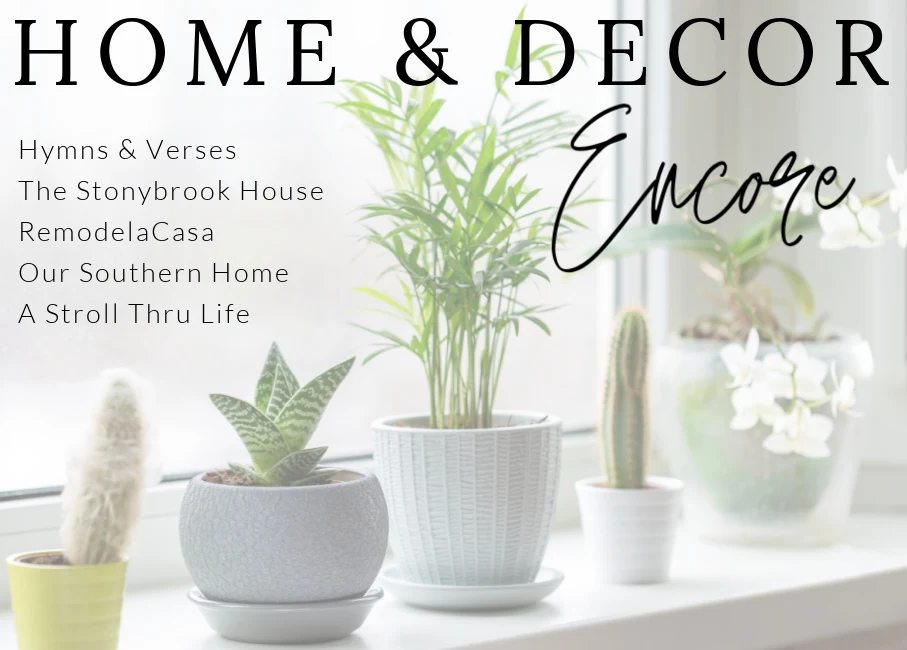 This week there are loads of ideas to inspire you! Lori from The Stonybrook House has a follow up to last week's post about how to transform your staircase. Cristina from RemodelaCasa shows how to make DIY floating shelves that are so popular in home decor. Christy from Our Southern Home is showing off her beautiful home with a summer home tour! And, Marty from A Stroll Thru Life is sharing her favorite, low cal summertime meals! Just click on the bold title above each photo to visit the original post!
HYMNS & VERSES | QUEEN ANNE'S LACE FLOWER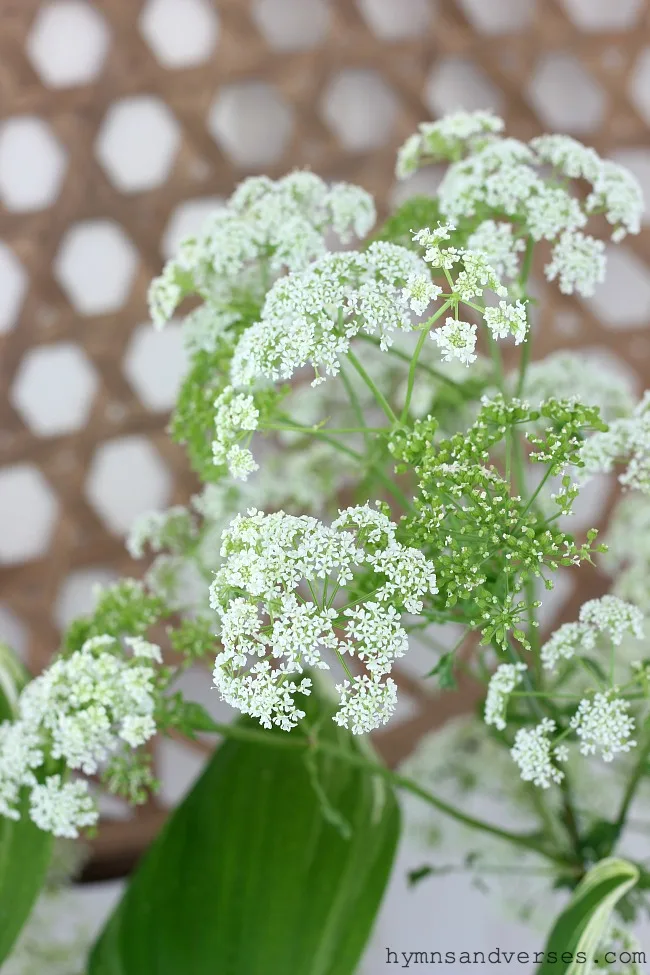 THE STONYBROOK HOUSE | HOW TO TRANSFORM YOUR STAIRCASE
REMODELACASA | DIY FLOATING SHELVES
OUR SOUTHERN HOME | SUMMER HOME TOUR
A STROLL THRU LIFE | FAVOURITE LOW CAL SUMMER MEALS