Today's post is all about peonies! Both of my grandmothers grew this gorgeous, fluffy blooms; and I've grown them here at my home for the past 20 years! Just like Lilacs, peonies are short lived, but they are oh so gorgeous when they are in full bloom!
Each year from mid-May on, I'm watching my peonies just waiting for them to burst open! I took a look earlier this week and this pink and cream variety looks like they could bloom any day now. I believe this variety is Raspberry Sundae.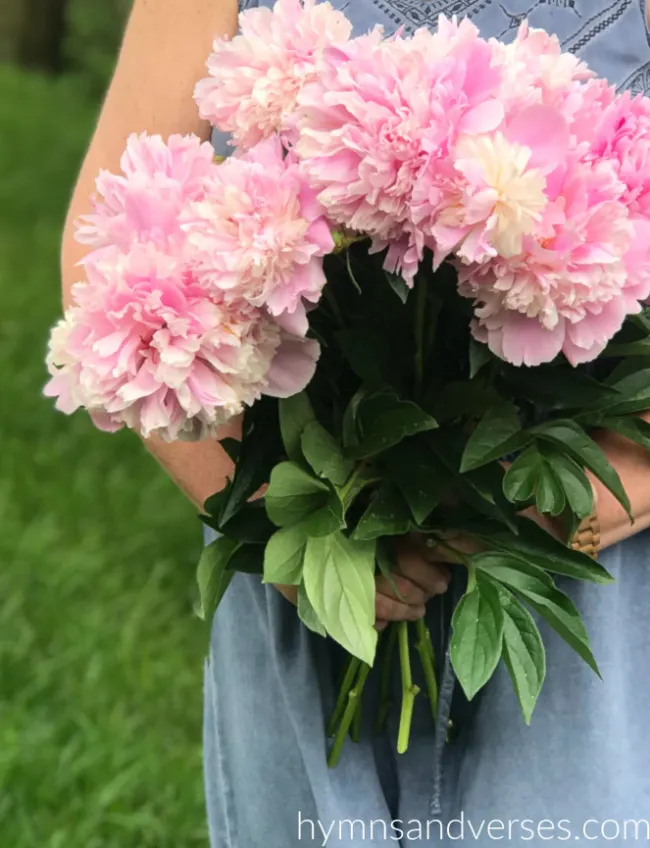 For today's Home and Decor Encore post, I'm sharing my tips for growing peonies. I originally shared this post back in 2019 and it's been one of my most popular spring posts. And, I'm not surprised. Who doesn't love peonies!
I also wanted to share that we have a new member joining our Home and Decor Encore team – Marty from A Stroll Thru Life! Be sure to go visit Marty today to see the DIY home update that she's sharing!
Welcome to Home and Decor Encore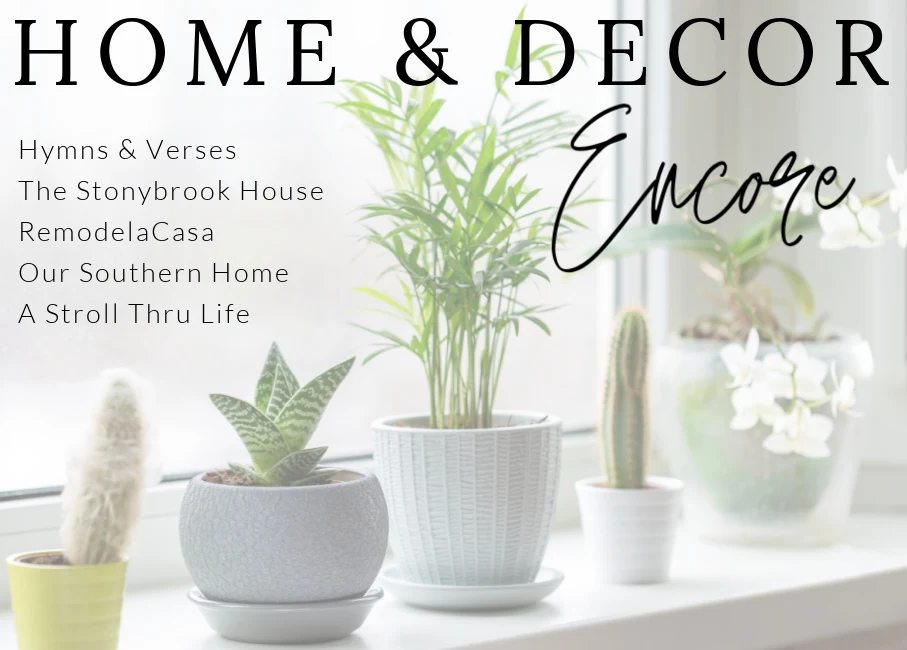 HYMNS & VERSES | TIPS FOR GROWING PEONIES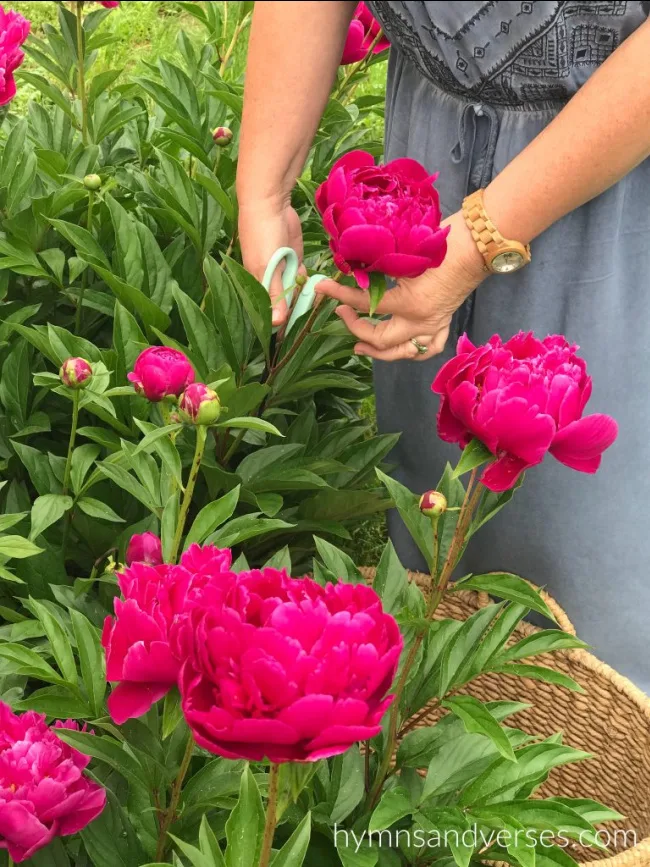 THE STONYBROOK HOUSE | HOW TO BUILD PORCH PLANTERS
REMODELACASA | DIY MODERN NIGHTSTANDS
OUR SOUTHERN HOME | SPRING PORCH TABLESCAPE
A STROLL THRU LIFE | HOW TO INSTALL WIDE BASEBOARD MOULDING OVER EXISTING MOULDING