Today, I wanted to share one of my favorite finds! It's this vintage bird cage that I found at a local antique shop. I thought it was so unique and is rather large in size. And, I couldn't stop thinking about all of the possibilities to use it in my home!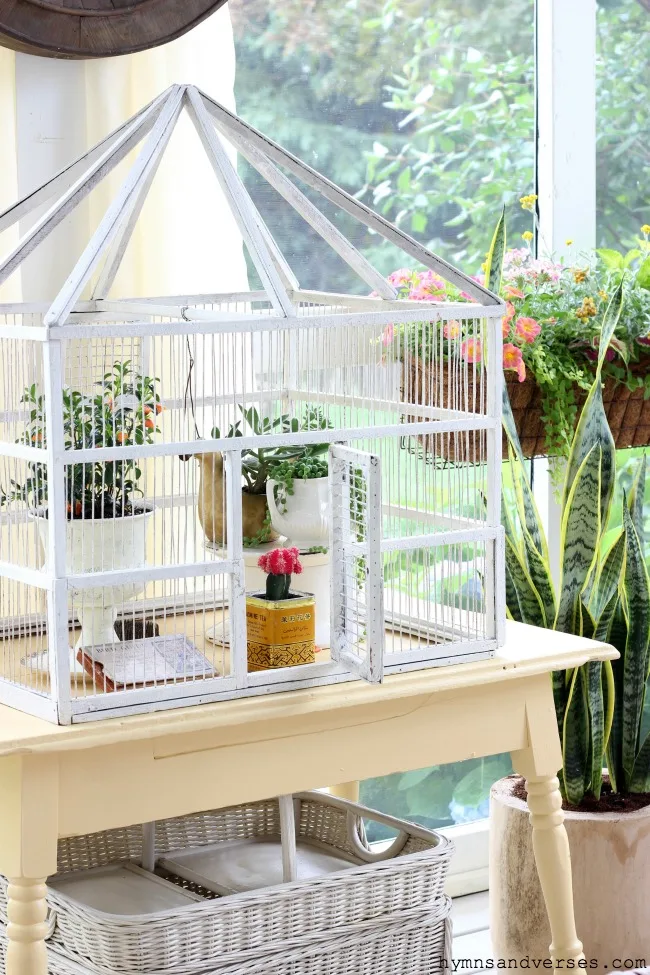 When I'm out at either a thrift store or antique shop and something unique catches my eye, I try to think of the ways that I can use that item in my home. There have been times that I've purchased something and really didn't have the space for it in my home. Then, the treasure just ends up in my attic. So, I now try to be more intentional before I bring something home.
This piece really lends itself to summer and that's when I've mostly used it. Here it is in my summer bedroom in 2020. But, I can also see it as a lovely terrarium with vintage ornaments, plants and moss at Christmastime!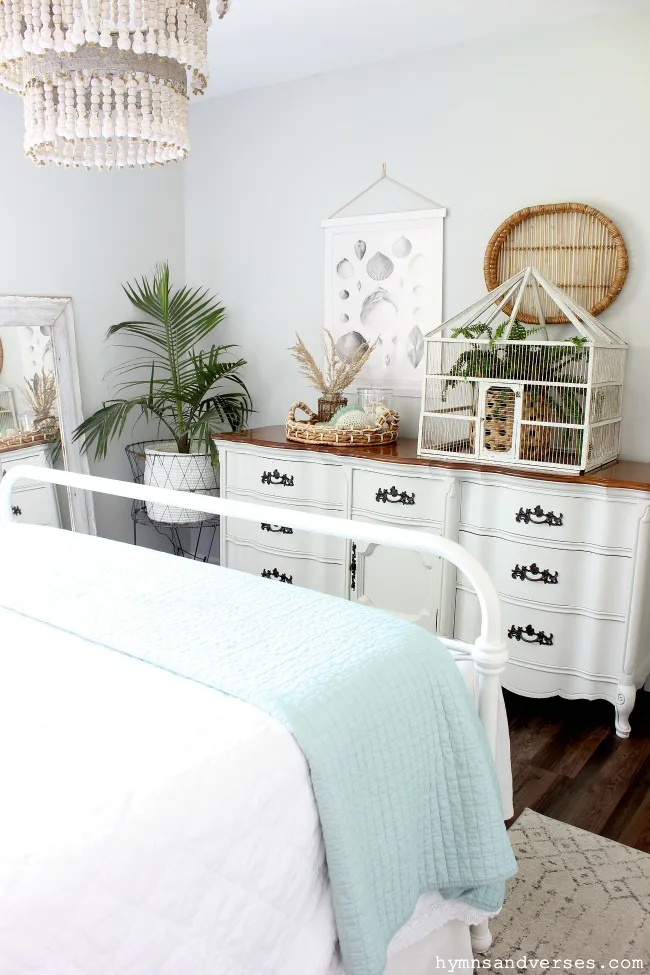 I'm resharing this fun vintage bird cage for today's Home and Decor Encore post.
WELCOME TO HOME AND DECOR ENCORE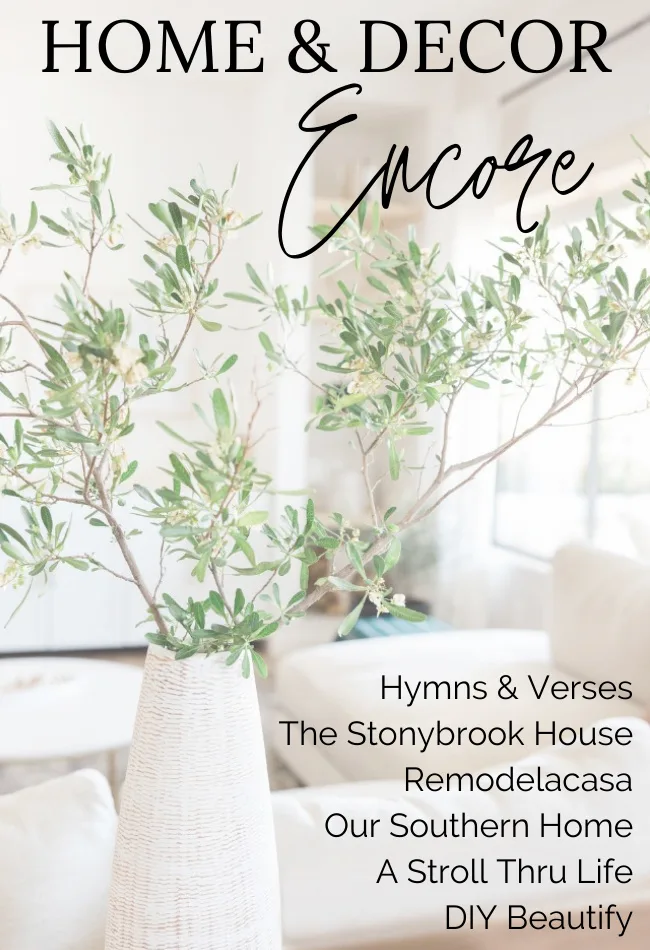 There are just three of us sharing posts with you this week! Cindy from DIY Beautify is moving to a new home in a new state! Go visit her on Instagram to hear about her move! And, Christy from Our Southern Home is on an amazing family vacation to France! I can't wait to see her document her trip in photos on instagram and facebook! And, Marty from A Stroll Thru Life has had such a busy week organizing the Summer Home Tours! If you haven't seen my home tour this year, you can view it in this post. And, you will also find the links to all 30 summer home tours at the end of that post!
This week Lori from The Stonybrook House has a yummy banana muffin recipe that you mix up in the blender!!! That's genius!!! And, Cristina from RemodelaCasa is showing us how she made over a vintage Duncan Phyfe chair. Just click on the BOLD TITLES above each photo below to visit the original posts! Have a great weekend!!!
HYMNS AND VERSES | VINTAGE BIRD CAGE
THE STONYBROOK HOUSE | HEALTHY BANANA BLENDER MUFFINS
REMODELACASA | DUNCAN PHYFE CHAIR MAKEOVER