If you saw my home tour earlier this week, you are familiar with this gallery wall that I created featuring vintage beach wall art! If you somehow missed my summer tour, you can see it in this post.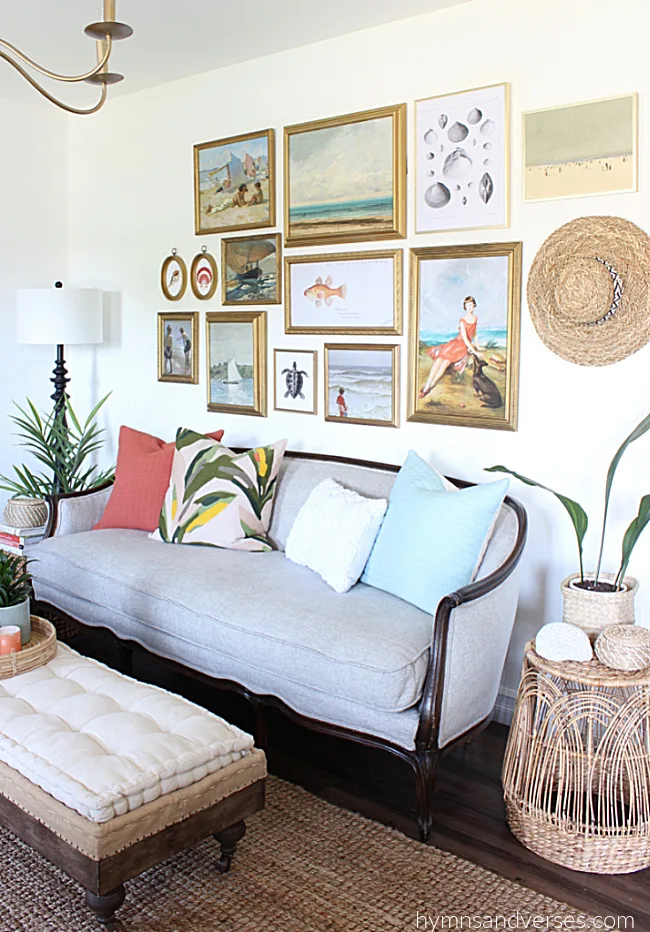 Today, I want to share the sources for the amazing vintage art that I chose for this gallery wall. If you've never put together a gallery wall, you can read my tutorial for all the details in this post. It try to explain everything that I do so you can feel confident putting a gallery wall together in your own home. And, this post will also be helpful: How to Resize Public Domain Art to Fit Any Frame.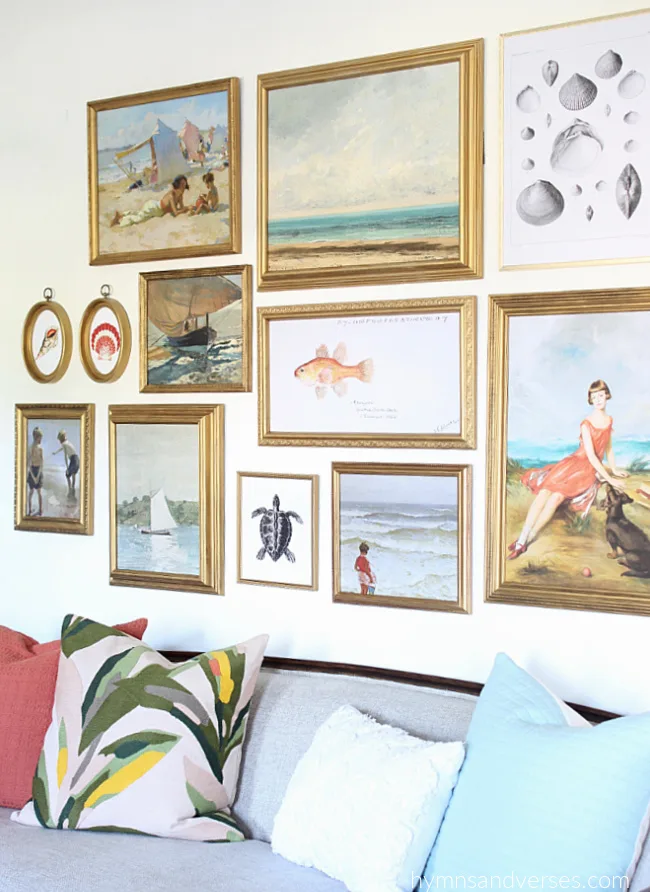 I absolutely love the beach and I really wanted a subtle nod to it in my home for this summer. I didn't go crazy and buy all the nautical things available at HomeGoods and other decor stores. Instead, I focused on a colors, textures, and this gallery wall filled with vintage art. Below, I'll give you links to each piece of art that I used in this gallery wall. You can click on the title and it will take you to the downloadable link.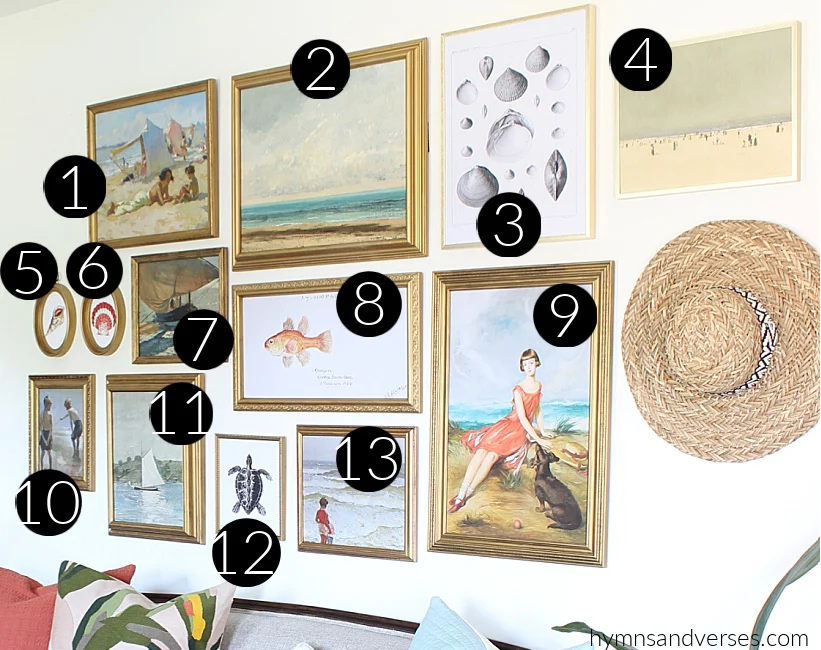 sources for vintage beach wall art
1. Playing on the Beach. Charles Atamian (1872-1947)
2. Calm Sea. Gustave Courbet (1819-1877)
3. Seashells. From BFF Print Shop.
4. Sand, Sea And Sky, A Summer Phantasy. John Atkinson Grimshaw (1892)
5. Sea Trumpet Illustration. George Shaw (1751-1813)
6. Scallop Illustration. George Shaw (1751-1813)
7. Fishing Boats on the Beach, Valencia. Joaquin Sorolla (1863-1923)
8. Antique Cardinal Fish Illustration. Fe. Clark (1849-1899)
9. Portrait Of A Young Girl With Her Dog by the Sea. Adolf Pirsch (1858-1929)
10. Study for the Boys Playing on the Shore. Albert Edelfelt (1854-1905)
11. Sailing Calm Water. Winslow Homer (1836-1910)
12. Vintage Victorian Turtle Engraving.
13. Girl by the Seashore. Charles Atamian (1872-1947)
And, here's a link to the amazing straw hat. It was perfect to fill in this space, but I really bought it to wear! So, I'll be taking it down from time to time, ha, ha!